General Editorial News, Human Interest, and Lifestyle Feature Stories
eNewsChannels NEWS: -- F. Dumanjug felt a strong calling to write during Australia's extensive lockdowns. As someone who did not have a prior interest in being an author, she began to question herself. However, F. Dumanjug states that God spoke and said, "This book, I will make it happen, and it will be done." Several months later, born out of her personal journals "To Listen of the Lord's Jesus Christ Voice, Holy Spirit" (ISBN: 978-0228885740; Jan. 2023) came to life.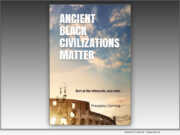 eNewsChannels NEWS: -- Perusine Press celebrates Black History Month with author Procopius Canning's deeply researched book "Ancient Black Civilizations Matter: Sort of like Wakanda, only real!" (ISBN: 979-8696570037), a fascinating survey of Blacks and Black culture in the ancient world.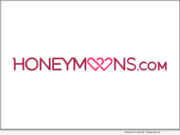 eNewsChannels NEWS: -- With Valentine's Day right around the corner and romance in the air, Honeymoons.com invites couples to think beyond the typical gifts of roses and chocolates this year. The easy-to-reach, beautifully scenic island of Jamaica offers a wonderful variety of unusual and unforgettable romantic experiences to share.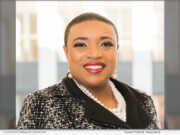 eNewsChannels NEWS: -- Today, National Council of Negro Women, Inc. (NCNW) announced Shavon Arline-Bradley was hired to serve as the organization's first president and chief executive officer. After 88 years, the organization changed its governance structure to work more efficiently.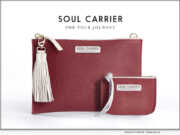 eNewsChannels NEWS: -- As Phoenix hotels and resorts prepare for the influx of guests attending the Professional Football Championship Game in February, fashion-conscious visitors who love football are sure to get excited about Soul Carrier's new football leather handbag collection.
eNewsChannels NEWS: -- Cynthia Rowland, President and CEO of Rejenuve, Inc., announced today that all Facial Magic® training kits are OnDemand and digital. "OnDemand training makes perfect sense as shipping costs increase and training OnDemand becomes more popular. Our face-saving exercises can be viewed on every internet enabled device 24/7, worldwide, without delay. This means we can easily accommodate worldwide users without costly shipping fees."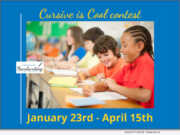 eNewsChannels NEWS: -- The American Handwriting Analysis Foundation announced that their 2023 "Cursive is Cool"® contest is now open to North American students from Kindergarten to Grade 6. Students are encouraged to enter early. Prizes will be awarded for First Place, Second Place, Third Place based on legibility and neatness.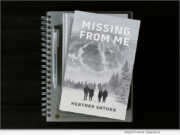 eNewsChannels NEWS: -- Heather Shtuka and her family lived a normal life until their eldest son Ryan Shtuka tragically disappeared one night after attending a house party. "Missing From Me" (ISBN: 978-0228880295; Nov., 2022) details their harrowing journey to find answers.
eNewsChannels NEWS: -- Sexy Diva World, Inc. will host its inaugural Self-Love & Sisterhood Summit on February 3-5, 2023 at Margaritaville Lake Resort, Lake Conroe. Award-winning fitness competitor and 2 time NPC bodybuilding champion Charlene Taylor, the founder, owner, and CEO of Sexy Diva World, is proven to empower and inspire women to embrace self-love and sisterhood, take their power back, and unleash their "Sexy Diva."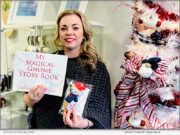 eNewsChannels NEWS: -- Magic is everywhere, you just have to believe. Follow Edy the gnome on his whimsical adventures in the human world, while he tries to save the last Golden Believer left on earth. "My Magical Gnome" (ISBN: 978-0228860136; Dec., 2022) by author Monika Blichar is a delightful storybook that can be enjoyed by the young and old alike!