Global Aid News - including Charity, Fundraising, Relief and Related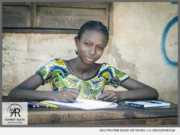 eNewsChannels NEWS: -- On March 26, 2019, Australian company Audrey Reefs Pty Ltd joined forces with World Vision USA and pledged to donate excess inventory of feminine sanitary pads to be distributed amongst girls in poverty-stricken areas. This marked the beginning of a strong partnership as Audrey Reefs proudly supports World Vision in its quest to improve the lives of millions of children around the world.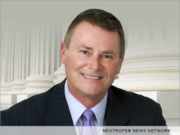 eNewsChannels NEWS: (PORT CHARLOTTE, Fla.) -- Personal Injury Attorney Brian O. Sutter of All Injuries Law Firm has supported the construction of a new water system for the village of Guingajapa in San Nicolas, Nicaragua. The project entitled Guingajapa water system, was organized and operated by Food For The Poor, one of the largest international relief and development organizations in USA.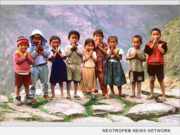 KATHMANDU, Nepal /eNewsChannels/ -- NEWS: The Adelina Foundation of Torrance, California is assisting the World Mind Network in helping the TriKA school in Narayanpur, Nepal bounce back from the massive April and May earthquakes that devastated so much of the country.
NAIROBI, KENYA /eNewsChannels/ -- NEWS: Megan White Mukuria, founder of ZanaAfrica, is the latest recipient of the Adelina Award, a prize awarded for exemplary accomplishment in the areas of humanitarian assistance, environmental improvement, education reform, sustainability, and disaster relief, according to John Toomey, Eula Laki and Lydia Ramos of Friends Beyond Borders and the World Mind Network, co-chairs of the Awards Committee.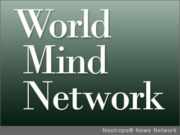 CEBU CITY, Philippines /eNewsChannels/ -- NEWS: In efforts spearheaded by the World Mind Network, Friends Beyond Borders, and Batangas Varsitarian, young people from around the world used top social media sites and SMS tracking sites to help rescuers locate and aid victims of the recent earthquake in the central Philippines. The 7.2 magnitude quake struck the region of Bohol Island and Cebu just after 8 a.m. local time on October 15, 2013.
WASHINGTON, D.C. /eNewsChannels/ -- In a press statement from Hillary Rodham Clinton, U.S. Secretary of State: "In situations of conflict and instability around the world, humanitarians stand up against violence, human suffering and indifference. On this World Humanitarian Day, we honor their sacrifice. Whether by defending their own neighbors, or helping to save lives in distant countries in conflict, the work of humanitarians is an essential component to promoting peace and stability around the world."
KIRKLAND, Wash. -- AIDS-plagued Kenya isn't on the big-bailout list, but an efficient, grass-roots movement is afoot that could produce more results than mountains...
DETROIT, Mich. -- Allure Medical Spa announces that Dr. Kotlus, a cosmetic and oculofacial plastic surgeon in Shelby Township, Michigan, spent the last two...
HALF MOON BAY, Calif. -- Natasha Martin, founder of Grassroots Alliance for Community Education, G.R.A.C.E. explains "where the money goes" for grant and microfinance projects to a group of philanthropists in Northern California. These donors learn the complexities in deciding which three Kenyan grassroots community-based NGO (non-governmental organization) projects should be the recipient of a five thousand dollar grant.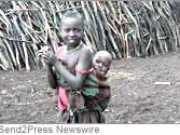 SOROTI, Uganda -- Three Loaves Fund announces a special appeal on behalf of our partner Pilgrim, a local Ugandan Christian relief organization. Unusually heavy rains in eight districts in Eastern Uganda have left over 50,000 homeless and in danger of starvation and disease, said the Ugandan Red Cross Society, as reported in The New Vision.