Home and Garden News
eNewsChannels NEWS: -- The Spotted Lanternfly is a destructive insect that has officially invaded Philadelphia, Bucks and Montgomery Counties! All winter long, their eggs lay waiting for the warm weather, and the Spotted Lanternfly Nymphs have already started to emerge. The experts at Giroud Tree and Lawn share what to look for and how to capture and destroy these destructive insects.
eNewsChannels NEWS: -- In the midst of celebrating Earth Day's 50th anniversary this month, SunState Labs is setting the standard for environmentally-responsible businesses, by employing sustainable production practices and conserving resources along the entire supply-chain. The company's product, DAZZ, is a non-toxic concentrated cleaning tablet, made with natural ingredients and designed to curb the need for single-use plastics.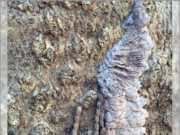 eNewsChannels NEWS: -- Spotted Lanternfly are beautiful but destructive insects that have invaded Pennsylvania. The good news is kids can help get rid of Spotted Lanternfly! The experts at Giroud Tree and Lawn share why these are bad bugs, and what kids need to know to go on a Spotted Lanternfly Egg Hunt!
eNewsChannels NEWS: -- Garage Door Repair Solutions Chicago, a specialist in the garage and its door repair, installation, and maintenance, launched a garage door opener service for customers in the Chicago area. The garage door opener service will deal with one of the most important parts of the garage door.
eNewsChannels NEWS: -- Anytime Chimney Services Houston, a well-known chimney services provider, has provided their helpline number on the company's website. The duct cleaning Houston TX service provider has been a favorite among the community owing to its nearly impeccable services and of course, the prices it has attached.
eNewsChannels NEWS: -- Garage Doors Boston, a chief provider of garage door repair services, has launched garage door repair New Boston MI services. The garage door repair Boston has emerged as one of the key contenders for the top five positions in the list of the key players in this industry.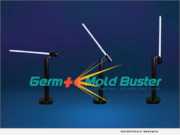 eNewsChannels NEWS: -- Germ Mold Buster, a division of Crawl Space Door Systems, Inc., has developed a UV-C germicidal, disinfectant light that uses shortwave UV-C radiation to deactivate microorganisms such as bacteria, viruses, protozoa and mold.
eNewsChannels NEWS: -- Mole and vole damage to lawns, trees and shrubs is common in Pennsylvania, but identifying the difference between the two can be confusing. Each of these two pests can cause mild to serious damage on a homeowners property, and late winter is when the effects are often seen.
eNewsChannels NEWS: -- "Garden Design Recipes: Design Without the Designer" (ISBN: 978-1734260007) by April Harden is a DIY-garden design book that provides easy-to-follow instructions. Set up in a recipe-style format, there are garden design recipes for how to create 75 different gardens in multiple zones across the country.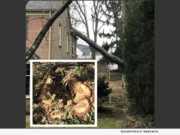 eNewsChannels NEWS: -- It's late on Friday afternoon, and a Glenside homeowner is out running errands when her cell phone starts dinging with text messages. She checks her phone to find alerts from her neighbors: a tall Hemlock Tree has crashed down onto her house in the 60 mph wind gusts! Thankfully Giroud Tree and Lawn's ISA Certified Arborist, Mike Chenail was able to assess the tree ASAP.