Home
Hotel and Hospitality
Hotel Industry News and Hospitality Industry News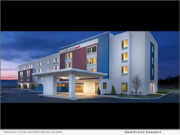 eNewsChannels NEWS: -- Marriott International announced today that the SpringHill Suites by Marriott in Willow Park, Texas is open effective April 8, 2022. The 88-suite hotel, located at 500 Shops Boulevard, and, will operate as a Marriott franchise, owned and managed by AHS Hotel Group, LLC of Arlington, Texas.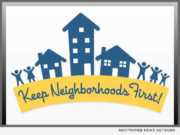 eNewsChannels NEWS: (LOS ANGELES, Calif.) -- A growing alliance of affordable housing advocates, local neighborhood renters and homeowners, hotel employees and hotel representatives gathered today in front of Los Angeles City Hall to call on City officials to adopt smart regulations for short-term rentals, according to Keep Neighborhoods First.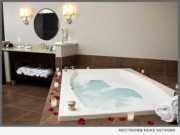 eNewsChannels NEWS: (PERRYSBURG, Ohio) -- Belamere Suites Hotel today announced it has been recognized as the overall winner in the Romance category of the 2017 TripAdvisor Travelers' Choice(TM) awards for Hotels, ranking #1 in America. In the 15th year of the awards, TripAdvisor has highlighted the world's top properties based on the millions of reviews and opinions collected in a single year from travelers around the globe.
eNewsChannels NEWS (NEW YORK, N.Y.) -- The 2016 Event Planner Expo is the premier trade show in the events and hospitality industry and will take place from 3 p.m. to 8 p.m. on October 5, at Metropolitan Pavilion, 125 West 18th Street. This year the expo will surpass its past years. It will be bigger and better while providing great opportunities to all that are present.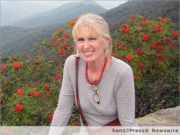 NEWS: Do you ever ask yourself, 'Why does this always happen to me?' Or do you simply chalk it off to fate? Yvonne Haarsma, owner of the Asheville Astrolodge, explains why coincidences do not exist and ascertains that everything happens for a reason, including problems people encounter. A karmic astrologer, she can see the lessons which are often interpreted as problems, while studying someone's chart.
NEWS: Restaurant Owner, an industry leading resource for budding and seasoned independent restaurateurs, recently published an industry survey on the hiring and staffing issues plaguing the foodservice industry today. More than 650 independent restaurant owners responded with the unique situations they are facing in hiring and retaining their staff.
NEWS: EMRG Media is excited to announce its annual Event Planner Expo for 2015 - a premier event planner event to take place in New York City at the Metropolitan Pavilion, 125 West 18th Street, on Oct. 7, 2015 from 2 - 8 p.m.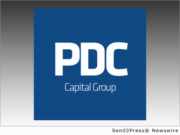 NEWS: PDC Capital Group LLC has announced that United States Citizenship and Immigration Services has approved an I-526 petition filed by an investor in a new Caffe Primo restaurant in San Diego, Calif.
SEATTLE, Wash. /eNewsChannels/ -- NEWS: Kennedy and Mohn, P.S. announced today that they represented Legacy Hospitality, an Albuquerque based hotel development and operating company, in the sale of the 170-room Homewood Suites by Hilton, Seattle/Lynnwood. The hotel was acquired by RLJ Lodging Trust (NYSE:RLJ) for $37.9 million or approximately $223,000 per key.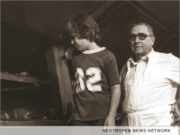 OWENSBORO, Ky. /eNewsChannels/ -- NEWS: Moonlite Bar-B-Q Inn in Kentucky was recently selected to be part of a permanent exhibit, 'Trail of Smoke and Fire', in the Southern Food and Beverage Museum in New Orleans. Pappy Bosley's cleaver and butcher knife, and an original menu from 1963-1965 accompanied by historical photos will be part of the installation.