Interior Design News, Home Makeover and Decorating
eNewsChannels NEWS: -- Prime Retail Services will be presenting certificates to their two graduates from their in-house leadership training called L.E.A.D. (Leadership Empowerment and Development). Prime is now in the process of developing what they are calling L.E.A.D. 2.0 which will be an online self-directed training program for all employees from field techs to the leadership team.
eNewsChannels NEWS: -- BoConcept is known globally for sophisticated, contemporary furniture designs made in Denmark. The Westchester store has recently moved to a large premium corner location within The Westchester mall and features their furniture, lighting and accessories for both home and office. Now, BoConcept is globally celebrating their 300th store in 60 countries.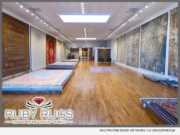 eNewsChannels NEWS: -- Ruby Rugs, a new art gallery style rug store, is pleased to announce its official grand opening party on Thursday, April 11, 2019 from 6:30 - 9:30 p.m. The showroom is located at 1882 Solano Avenue in Berkeley.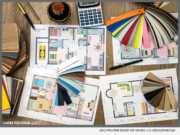 eNewsChannels NEWS: -- Care9 Redesign Home Staging, a Havre de Grace, Maryland based professional home staging and interior redesign firm, has taken their design services digital. Their e-design services now allow clients from anywhere in the world to get expert advice on staging and redesigning their home's interior while still enjoying the satisfaction of do-it-yourself project completion.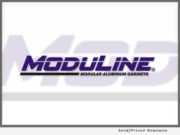 eNewsChannels NEWS: -- Moduline Cabinets shares tips for assessing storage space and increasing its efficiency in the new year. Our military-grade aluminum cabinets fit any garage and workshop to maximize organization. Our high-quality aluminum cabinet systems are used by garage enthusiasts and professionals for over twenty-five years.
eNewsChannels NEWS: -- DAPA Products, manufacturer of upholstery and fenestration products, shares ideas on how to take upholstered furniture and furnishings to the next level with welt cords. DAPA Products innovated the industry with the launch of Foam Welt Cord and Foam Screen Spline, which reduced the incidents of carpal tunnel syndrome in workers who installed screen spline in windows and doors.
CHICAGO, Ill. /eNewsChannels/ -- NEWS: Damian Guillot, owner of Aspen Art Gallery, along with artists and sculptors Mark Yale Harris and James Vilona are making the journey to be featured in the Sculpture Objects Functional Art + Design (SOFA) Fair in Chicago. The Sculpture Objects Functional Art + Design (SOFA) Fair in Chicago is the premier gallery-presented art fair dedicated to three-dimensional art and design.
SACRAMENTO, Calif. /eNewsChannels/ -- NEWS: Two Pedals Publishing(TM) announced today the release of its full suite of books and other materials related to its new title, 'Guide to Green Fabrics, Eco-Friendly Textiles for Fashion and Interior Design' (ISBN: 9780975298398) the ultimate eco-fiber reference guide for instructors, textiles professionals, design students, fashion and interior designers, product manufacturers, and home sewing aficionados wanting to learn more about the latest developments in green textiles.
BOSTON, Mass. /eNewsChannels/ -- NEWS: Donna Terry, an award winning Boston interior designer, today announced the launch of her new location: Boston Design and Interiors, Inc., located at 75 Arlington Street. The Boston interior design company provides discriminating clients with a full range of design services, from single room remodeling and decorating to extensive multi-tiered design projects for estates.
SAN ANTONIO, Texas -- Baxter Design Group (BDG) is celebrating 25 years as the premier San Antonio based interior design firm serving private and...