Manufacturing News including Machinery, Products and Related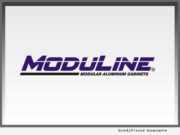 eNewsChannels NEWS: -- Leading military-grade aluminum cabinet manufacturer, Moduline Cabinets, launched a redesigned website to provide a better user experience. The newly designed website features a re-brand of Moduline Cabinets' logo and color theme, as well as enhancements that include easier navigation and improvements to page speed and design for the shop, product, and information pages.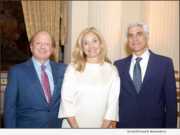 eNewsChannels NEWS: -- A proud tradition in the American Gem Society (AGS) took place last night as the Society once again honored the outstanding accomplishments of the jewelry industry's best and brightest at the annual Circle of Distinction Dinner. The prestigious event was held at New York City's historic Plaza Hotel and celebrated the work of three well-known and highly-respected industry professionals.
eNewsChannels NEWS: -- RYPOS, Inc., developer and manufacturer of advanced, exhaust filtration systems that reduce harmful emissions from diesel engines, and Stanford Medicine, a leader in pioneering research, creative teaching protocols and effective clinical therapies, are pleased to announce the first installation and approval of an OSP special seismic certification pre-approved diesel particulate filter for the new emergency power station at New Stanford Hospital medical center.
eNewsChannels NEWS: -- Capacity LLC, trusted leaders in order fulfillment, eCommerce, and EDI solutions, has confirmed two key appointments for the company, with a new Chief Operating Officer, Josh Krueger, and Nick Curattalo coming on as Head of Partnerships.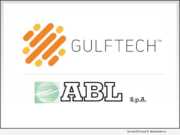 eNewsChannels NEWS: -- Gulftech International, Inc. ("Gulftech") based in Denver, Colorado, USA, announced today that it has completed the acquisition of ABL S.p.A. ("ABL" or the "Company"). The Gulftech family of companies are the world's recognized leaders in the engineering, manufacture, lease, sale and service of industrial equipment and components serving many of the world's most important food production and processing companies.
eNewsChannels NEWS: -- A just released research paper, by noted economist and author Jay Prag of the Drucker School, finds that the cost of pedestrian injuries and deaths from accidents cost the United States economy more than $60 billion in 2018 alone. According to the research, sponsored by Maglite, the vast majority of accidents and the highest percentage of deaths.
eNewsChannels NEWS: -- IEDCO, a leader in the design and manufacture of custom engineered powder handling systems and solutions offers custom design solutions for efficiently moving powders in plants with difficult layouts.
eNewsChannels NEWS: -- The American Gem Society (AGS) is now accepting Requests for Proposals (RFPs) to present at the annual Conclave in Denver, Colorado, April 27-29, 2020. The American Gem Society is a professional organization awarding credentials for its members, who are held to the highest ethical and professional standards.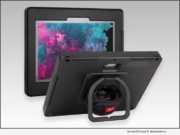 eNewsChannels NEWS: -- The Joy Factory, Inc. announced today that it is launching two new rugged cases to expand its aXtion line of tablet cases. These cases are specifically designed for the Surface Go. As a proud Microsoft Designed for Surface Partner, The Joy Factory is committed to designing products that will enhance the user's experience in the most effortless way.
eNewsChannels NEWS: -- Jujotech, a leading company in the push to transform business and industry through the use of augmented reality and remote assist, is introducing Fusion AR with WorkLogic, its latest solution that delivers actionable workflows to connected workers wherever they may be.