Manufacturing News including Machinery, Products and Related
eNewsChannels NEWS: -- Universal Electronics, Inc., (UEI) has invested in new capital equipment to improve PCBA manufacturing processes and increase capacity. These new investments will allow UEI to continue meeting the unique needs of their clients in industries including medical, industrial, consumer, and security.
eNewsChannels NEWS: -- Toray Advanced Composites announces that its industry-leading Toray TC346 prepreg resin system has passed the SFI 56.1 and UL94 V0 flame-retardancy tests. The passing of these stringent flame-retardancy tests further demonstrates how the Toray TC346 system is ideally suited to satisfy the rigorous demands of the Formula One, NASCAR, and other high performance automotive and motorsport markets.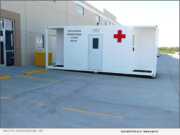 eNewsChannels NEWS: -- Pacific Engineering, Inc., winner of the U.S. Small Business Administration's 2014 Tibbetts Award for innovative technology, in response to the pandemic, has focused its resources on the development of a family of composite shelters that can be used as mobile test centers and patient treatment.
eNewsChannels NEWS: -- Colorado-based sports apparel company, Epix Gear, has announced the re-shoring of their apparel production with the opening of a made in the USA facility in Tempe, Arizona.
eNewsChannels NEWS: -- Vandalia Rental proudly announces the grand opening of the Lima, Ohio branch with a ribbon-cutting ceremony on June 1 at 4:30 p.m. Vandalia Rental is the premier equipment rental solutions provider offering construction equipment and services to contractors and industrial clients.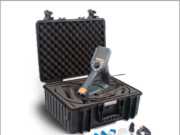 eNewsChannels NEWS: -- With some industries being allowed to return to near-normal operations, ViewTech Borescopes started their second quarter of sales with the VJ-3 video borescope being utilized for a variety of remote visual inspections throughout North America. ViewTech highlights the addition of two of their newest clients who added a ViewTech borescope to their inspection tool kit: IMCA Jamaica Limited and St. Louis Testing Laboratories.
eNewsChannels NEWS: -- A third-generation, family-owned and operated ornamental iron and metal fabrication company, Fortin Ironworks, is stepping up to create new products driven by a surge in consumer safety. These American-made products are destined to be an integral part of the "new normal."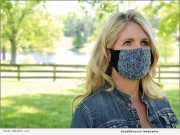 eNewsChannels NEWS: -- EHOP Health, a chronic disease reversal company headquartered in Apex, NC and Harriss & Covington, a hosiery mill headquartered in High Point, NC, recently delivered reusable face masks to customers across North Carolina and the United States. The first business to receive the Easy Masks reusable masks was Weaver Street Market.
eNewsChannels NEWS: -- The GreenShield Company, a division of BigSky Technologies LLC, is responding to the global Coronavirus pandemic with concern and hope for those being impacted by the disease. GreenShield is taking this opportunity to evaluate its products effectiveness in reducing the ability of the Coronavirus to contaminate and transmit on different surfaces.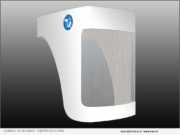 eNewsChannels NEWS: -- FiberShield.org, a new international coalition of paper and packaging companies, founded by Ed Zumbiel of Zumbiel Packaging, Hebron, Kentucky and Andreas Keller, of Pawi, Switzerland, in response to the PPE shortage, has, in less than a month manufactured more than 1 million face shields to help protect those on the frontlines fighting COVID-19.