Manufacturing News including Machinery, Products and Related
eNewsChannels NEWS: -- The American Gem Society (AGS) is now accepting Requests for Proposals (RFPs) to present at the annual Conclave in Denver, Colorado, April 27-29, 2020. The American Gem Society is a professional organization awarding credentials for its members, who are held to the highest ethical and professional standards.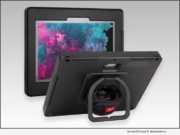 eNewsChannels NEWS: -- The Joy Factory, Inc. announced today that it is launching two new rugged cases to expand its aXtion line of tablet cases. These cases are specifically designed for the Surface Go. As a proud Microsoft Designed for Surface Partner, The Joy Factory is committed to designing products that will enhance the user's experience in the most effortless way.
eNewsChannels NEWS: -- Jujotech, a leading company in the push to transform business and industry through the use of augmented reality and remote assist, is introducing Fusion AR with WorkLogic, its latest solution that delivers actionable workflows to connected workers wherever they may be.
eNewsChannels NEWS: -- MAG Instrument Inc. (MAG), the world leader in flashlight technology, will once again have a very significant presence at the 2019 National Hardware Show. Maglite has also been selected to be one of very few products to be featured in the National Hardware Roadshow.
eNewsChannels NEWS: -- Military-Fasteners, Inc. (Milfas), a company based out of Ponte Vedra that distributes aerospace and mil-spec hardware received the AS9120 Rev B certification from the Society of Automotive Engineers (SAE). The AS9120 Rev B certification is also known as. "Quality Management Systems - Requirements for Aviation, Space and Defense Distributors."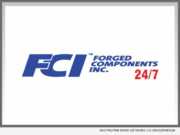 eNewsChannels NEWS: -- Forged Components Inc. (FCI) has released a sheet listing the benefits of getting ASME pressure vessel connections forging needs met by FCI. Why select us? Forged Components is one of the ASME pressure vessel connections manufacturing. What makes us so good at what we do?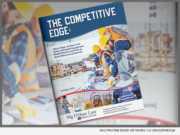 eNewsChannels NEWS: -- Mg O'Hare Law, a New York Law Firm, releases white paper on New York State's Industrial Equipment Rental Market for Owners and Operators. The industrial equipment rental market is forecast to grow over the next five years to 2023. New York State is expected to outpace the rate of growth of the U.S. industry. A focus on customer retention can give operators an edge over the competition.
eNewsChannels NEWS: -- After, Inc., a global leader in the warranty services industry since 2005, announced today that it will launch QuickReg, its next-generation registration tool, at the 2019 Warranty Chain Management Conference.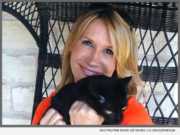 eNewsChannels NEWS: -- Pamela K. Bosco, President and Founder of Pet King Brands, was named a winner of Pet Age Magazine's 2019 Women of Influence annual award. Each year Pet Age bestows the honor on women leaders who have made a significant impact on the animal health and pet care industry.
eNewsChannels NEWS: -- Tokyo based AUCNET Inc (AUCNET) has announced that it has opened U.S. operations in Austin, Texas where it will maintain a new smart phone processing division to be known as AUCNET Digital Products USA, LLC (AUCNET DP USA). The company will provide Asset Recovery services and other contracted services to the U.S. Carrier, OEM, Insurance, Retail and Enterprise wireless space.