Manufacturing News including Machinery, Products and Related
eNewsChannels NEWS: -- DAPA Products, manufacturer of upholstery and fenestration products, shares ideas on how to take upholstered furniture and furnishings to the next level with welt cords. DAPA Products innovated the industry with the launch of Foam Welt Cord and Foam Screen Spline, which reduced the incidents of carpal tunnel syndrome in workers who installed screen spline in windows and doors.
eNewsChannels NEWS: -- Protecting equipment during travel preserves sensitive equipment from damage, as Western Case shares firsthand how blow molded carrying equipment cases and custom foam packaging protects equipment. The in-stock, semi-custom, and custom designed carrying cases can fit any kind of equipment just right to prevent damage.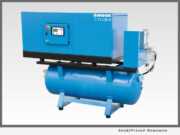 eNewsChannels NEWS: -- BOGE America was excited to feature the new product launch of their industrial grade full size CLDR Series rotary screw fully packaged, tank mounted compressors recently at the International Woodworking Fair in Atlanta, Georgia.
eNewsChannels NEWS: -- Mag Instrument Inc. CEO Tony Maglica and the company will be recognized during the 21st Annual Conference at the National Archives Conference (NAC) on Friday, Oct. 26. The conference is part of the American Veterans Center's Annual three day veteran's conference.
eNewsChannels NEWS: -- Pentagon Technologies, Inc., a leading provider of ultra-high purity cleaning, contamination detection, coating products and services to the semiconductor, pharmaceutical, microelectronic, and solar industries, entered into a strategic partnership with Kurita Water Industries, Ltd. of Japan.
eNewsChannels NEWS: -- American High Performance Seals, Inc. (AHPSeals) has recently earned the ISO 9001:2015 company certification for quality management. Organizations that earn this certification, pass a detailed physical ISO 9001:2015 certification audit performed by a registrar.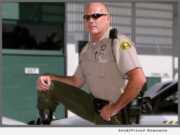 eNewsChannels NEWS: -- The National Law Enforcement Museum will open to the public on October 13 in Washington D.C. and MAGLITE(R) representatives and San Bernardino County Sheriff Lieutenant Jim Considine will be in attendance to experience this momentous occasion.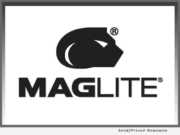 eNewsChannels NEWS: -- This month, Mag Instrument Inc. (MAG), the company that produces the iconic MAGLITE(R) line of flashlights, is once again partnering with National Breast Cancer Foundation, Inc.(R) (NBCF) to promote awareness of and raise funds to support the work of NBCF. In fact, 2018 will mark a decade that Mag Instrument Inc. has observed Breast Cancer Awareness Month and donated nearly $400,000 to NBCF.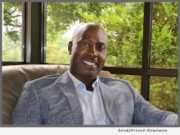 eNewsChannels NEWS: -- It's an oft-proven fact of business and industry that expansion, in and of itself, does not always and automatically lead to bigger and better things. For example, about eight years ago, Hartness, An ITW Company, recognized that it had outgrown its main facility.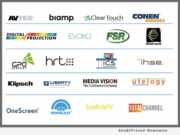 eNewsChannels NEWS: -- Symco Inc., which represents leading electronics manufacturers in the communications industry, will hold its Fall Technology Showcases October 2 and 4, 2018, in Boston and New York City. Attendees at these showcase events include consultants, integrators, and end-users from the commercial AV and IT space.