Manufacturing News including Machinery, Products and Related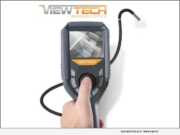 eNewsChannels NEWS: -- ViewTech Borescopes continues to be the recommended and preferred nondestructive testing (NDT) visual inspection tool utilized across North America with their VJ-3 video borescope. With thousands of users relying on their VJ-3 to improve maintenance, inspection and repair processes, two of ViewTech's newest clients include a semiconductor company and a marine transportation company.
eNewsChannels NEWS: -- The United States Army Tank-automotive and Armaments Command (TACOM) commends Gordon Brush for the development of a "Chamber Brush" that cleans the main gun on the Abrams Tank, saving the Army $1.5 billion.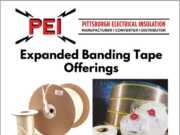 eNewsChannels NEWS: -- Pittsburgh Electrical Insulation, Inc. (PEI) is pleased to announce the acquisition of the Electrical Products Division of Fibertek, Inc. of Franklin, Tenn. Fibertek is a manufacturer of leading-edge specialty fiberglass tapes and high-performance laminates for electrical insulation applications in electric motors, generators, and transformers.
eNewsChannels NEWS: -- Facilities Planning Services Group has announced the formation of the FPS Re-shoring Team. This team of specialist will help USA companies relocate their manufacturing operations back to the mainland to lessen their dependency on offshore outsourcing.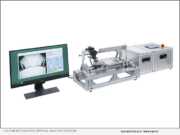 eNewsChannels NEWS: -- Bayflex Solutions announces that YUASA Systems, the leading provider of endurance test systems for displays and flexible electronics, will demonstrate new solutions for flexible display testing at the Society for Information Display (SID) Display Week, taking place virtually August 3-7, 2020.
eNewsChannels NEWS: -- RPP Products today announced that it has selected Sagon-Phior and SDDPR as its branding and PR team for the company's new Premier Pure hand sanitizer product line. In March 2020 in response to the COVID-19 pandemic, RPP Products pivoted from motor oil production to hand sanitizer production in just seven days.
eNewsChannels NEWS: -- MAGLITE® is introducing a line of backpacks that meet the MAGLITE standard for performance and durability. The backpacks are "Manufactured in the U.S.A." The backpacks are made to the same standards as those provided to active duty service members of the U.S. military.
eNewsChannels NEWS: -- Easily Moved Equipment (eme) is excited to announce yet another world's first with the launch of the eme 20000R 10 Ton portable aluminum Gantry Crane. The eme 20000R is in a class by itself as the world's first portable aluminum Gantry Crane that can be moved under rated lifting capacity of 10 Tons.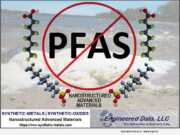 eNewsChannels NEWS: -- Engineered Data, LLC's Advanced Materials Group has begun micro-batch production of a Flocculant that remediates PFAS chemicals (as well as Toxic Heavy Metals + Phosphate [a main ingredient in Storm Water Pollution + Algae Tides]) from polluted water.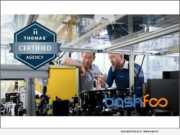 eNewsChannels NEWS: -- Bash Foo, a digital marketing agency located in Dayton, Ohio has worked for 21 years in web development and lead generation, serving dozens of clients in the industrial and manufacturing sectors. Powered with a common set of goals, Bash Foo will deliver combined capabilities that reach 1.1 million registered buyers, engineers, MROs, and decision-makers on the Thomasnet.com platform.