Manufacturing News including Machinery, Products and Related
eNewsChannels NEWS: -- Getec Industrial announces the launch of its redesigned website. The site has been updated with a new look and feel that incorporates the latest features of online web design, as well as optimizing the site for mobile devices such as phones and tablets.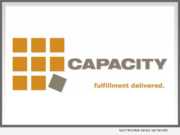 eNewsChannels NEWS: -- Capacity LLC, trusted leaders in order fulfillment, e-commerce, and EDI solutions, has signed a long-term lease to expand into a built-to-suit 300,000 square foot fulfillment space in North Brunswick, N.J. The state-of-the-art facility will be ready for occupancy later this year.
eNewsChannels NEWS: -- SprayWorks Equipment Group is proud to announce its new invention, the Coaterbot. Created by long-time Polyurethanes equipment inventor and founder of a 4th generation company - James Davidson created the Coaterbot to cover a broader spectrum of material applications.
eNewsChannels NEWS: -- Blow molding manufacturer, Western Case, shares the variety of products and markets that benefit from plastic product manufacturing from the design to delivery. The California-based company has manufactured products for over 40 years, servicing customers in the U.S., Canada, Mexico, Europe, and Asia.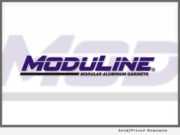 eNewsChannels NEWS: -- Moduline Cabinets shares tips for assessing storage space and increasing its efficiency in the new year. Our military-grade aluminum cabinets fit any garage and workshop to maximize organization. Our high-quality aluminum cabinet systems are used by garage enthusiasts and professionals for over twenty-five years.
eNewsChannels NEWS: -- Epcon Industrial Systems, LP has delivered several custom thermal deoiler systems based on their patented process heating systems for several different industries. One of the thermal deoilers was delivered to a company providing stamping oil cleaning services for HVAC furnace and A/C coil and automotive heater core industries.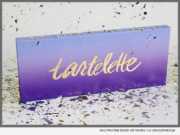 eNewsChannels NEWS: -- Capacity LLC, trusted leaders in order fulfillment, e-commerce, and EDI solutions, has confirmed that it passed another significant fulfillment milestone during the 2018 peak season, as the company processed its 20 millionth order.
eNewsChannels NEWS: -- ZKTeco USA, a leading provider of biometric and RFID security solutions, is pleased to announce a strategic partnership with V-Authenticate, an independently owned software developer primarily known for their next-generation visitor management software called VAMS (Visitor Authentication and Management System).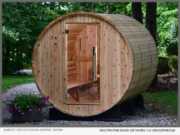 eNewsChannels NEWS: -- Almost Heaven Saunas is being acquired by Harvia, the leading sauna heater and component manufacturer. Harvia Oyj, has announced that it is purchasing U.S. sauna manufacturer, Almost Heaven Saunas. This acquisition will enable Harvia to offer better and more extensive service to its customers in North America and provide Almost Heaven Saunas with added products and resources to continue its growth in the consumer sauna business.
eNewsChannels NEWS: -- DAPA Products, manufacturer of upholstery and fenestration products, shares ideas on how to take upholstered furniture and furnishings to the next level with welt cords. DAPA Products innovated the industry with the launch of Foam Welt Cord and Foam Screen Spline, which reduced the incidents of carpal tunnel syndrome in workers who installed screen spline in windows and doors.