Maryland Business News, Entertainment and Technology News (U.S.)
eNewsChannels NEWS: -- ACNM Award Winners -- The American College of Nurse-Midwives (ACNM) is pleased to announce the winners of Dorothea Lang Award Winners, Excellence in Leadership and Innovation Award, and Lifetime Visionary Award.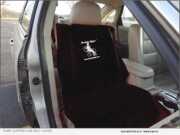 eNewsChannels NEWS: -- Katherine Miles, creator of the Ruby Slipper Car Seat Cover, shares that for this product, which allows persons with limited mobility to enter and exit a car with ease, necessity was truly the mother of invention. Miles was faced with a common dilemma: how to help her aging parent stay active and living a full life.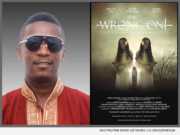 eNewsChannels NEWS: -- Veteran Nollywood filmmaker Koby Maxwell of KM Productions has crossed over to the U.S. market with a slick new offering in the Short Horror and Psychological Thriller space: "The Wrong One."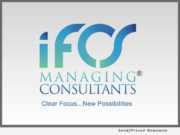 eNewsChannels NEWS: -- Intelligent Fiscal Optimal Solutions (iFOS) Managing Consultants, LLC is pleased to announce the signing of a blanket purchase agreement (BPA) to provide Grant Program Support Services with the U.S. Department of Transportation (DOT), Office of the Secretary (OST) located in Washington, D.C. The BPA award performance period is authorized for up to five (5) years.
eNewsChannels NEWS: -- The inaugural Universal FanCon 2018 is the first large-scale, 24-hour, inclusive event that celebrates the diversity of fans, the diversity of fandom and the true needs of those who love pop culture. This year's event will help benefit and promote relevant causes, including Geek Club Books Charity for Autism. Coming to Baltimore, Maryland, April 27-29, 2018.
eNewsChannels NEWS: (BALTIMORE, Md.) -- HLP (Hope LoanPort) today announced it will integrate FormFree's AccountChek(TM) automated asset verification service into its communication platform, making it easier for consumers and HUD-certified, nonprofit housing counselors to apply for loan modifications and other options to avoid foreclosure.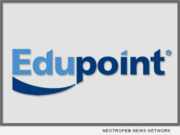 eNewsChannels NEWS: (LA PLATA, Md.) -- Edupoint Educational Systems, creator of the industry-leading Synergy Education Platform for K-12 student information and learning management, has been selected by Charles County Public Schools (CCPS) to implement the company's new Synergy Analytics solution, currently available to alpha adopters. CCPS serves over 26,000 students across 36 campuses in Maryland.
eNewsChannels NEWS: (FREDERICK, Md.) -- The Washington Student Achievement Council (WSAC) has selected Regent Education's Electronic Application for State Financial Aid (e-ASFA) to automate its Washington Application for State Financial Aid (WASFA) process for all participating schools within the state of Washington. For students who are ineligible for federal financial aid due to immigration status, the WASFA provides a chance to apply for state financial aid including: State Need Grant, the College Bound Scholarship, State Work Study and the Passport to College Promise Scholarship.
eNewsChannels NEWS: (COLUMBIA, Md.) -- Intelligent Fiscal Optimal Solutions(R) (iFOS) received a contract award under its General Services Administration (GSA) Professional Support Services (PSS) Schedule GS-23F-0102X to provide Travel Management Support Services for the National Credit Union Administration (NCUA). The contract award is for a base period with five (5) option years.
eNewsChannels NEWS: (FREDERICK, Md.) -- Regent Education recently has enhanced the functionality of its Regent 8 Financial Aid Management Solution with the upgrade to Release 3.5. This release provides support for the 2017-2018 Prior-Prior Year (PPY) ISIR processing, development of select overrides and data view capabilities, and State fund application processing and submission of e-ASFA (similar to the FAFSA).