Home
State: Massachusetts
Massachusetts Business News, Entertainment and Technology News (U.S.)
eNewsChannels NEWS: (MARLBOROUGH, Mass.) -- Following their respective Special Council Meetings, the Knox Trail Council and the Old Colony Council announced today the approval of their consolidation and merger to form a new Boy Scout Council. This new council will serve youth and young adults from the metrowest to southeastern Massachusetts.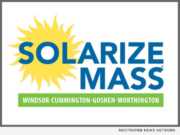 eNewsChannels NEWS: (ARLINGTON, Mass.) -- SunBug Solar has been selected as the installer for the upcoming Solarize Mass program for the western Massachusetts towns of Windsor, Cummington, Goshen, and Worthington. The installer selection process was highly competitive, and SunBug Solar was unanimously chosen by town representatives from a competitive pool of eight solar providers.
eNewsChannels NEWS: (BOSTON, Mass.) -- Cameron/Baxter Films announces the premiere of their film "Seeds of Freedom: A Vision for America" which is the inaugural event for the James Phinney Baxter Lecture Series at the Boston Public Library on Thursday, November 10 at the Central Library in Copley Square. The film is written, directed, and produced by Andrew Cameron Bailey and Connie Baxter Marlow of Cameron Baxter Films LLC.
NEWS (EASTHAMPTON, Mass.) -- Announcing Colson Gallery at Eastworks and The Griffin Museum at Colson Gallery - opening in September 2016: The Pioneer Valley's newest dedicated photography gallery and a satellite location for The Griffin Museum of Photography is due to open at Eastworks in Easthampton in Suite 246. There will be a gallery preview all day during the Easthampton Artist Walk on September 10 and a Grand Opening from 5 - 8 p.m. on Sept. 16, 2016.
NEWS: (NEW BEDFORD, Mass.) Rejuvatek Medical Inc. officially announces the Tatt2Away(R) non-laser tattoo removal system is now available for the first time in the greater New Bedford area with New Bedford Tattoo's co-founders Val Garnett and Venessa Kollars.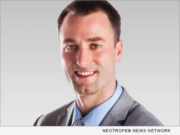 NEWS: Getting divorced? At stake is your financial future as well as your relationship with your children if you have any, says Massachusetts divorce lawyer Bill Farias. "Your Quick Guide to the Best Divorce In Massachusetts" (ISBN is 978-1-63385-106-1) by Farias is the easiest way to get all of the key information you need to maximize your chances of meeting your divorce goals.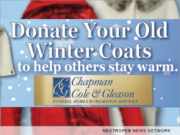 NEWS: Family-owned Chapman, Cole and Gleason Funeral Homes has announced their fourth annual Winter Coat Drive for those in need. And if you were living in Massachusetts last winter, you remember not only how the snow kept coming and coming, but that it was so cold for so long that it didn't melt for months.
NEWS: Clostridium difficile (C.difficile) caused almost half a million infections among patients in the United States in a single year. A worldwide panel of experts, hosted by the C Diff Foundation, will gather at the 3rd Annual International Raising C. diff. Awareness Conference and Health Expo in Boston on November 9, to discuss vital information for healthcare professionals.
NEWS: An Internet group therapy service has initiated a program to provide psychological support for the thousands of refugees from the Middle East and North Africa who are currently trekking across Europe seeking new homes. In cooperation with the Adelina Foundation and Friends Beyond Borders, Growthnet, a U.S. company that offers various kinds of group counseling via web conferencing, is offering no-cost online sessions to any refugee who applies, according to its CEO, John Toomey.
NEWS: Boston's Vexti Corporation announced on July 21 that it has entered into a licensing agreement with Northeastern University and Brown University based on research and intellectual property in the fields of antimicrobial surface coating and surface modification technologies.