Home
Mergers and Acquisitions
Mergers and Acquisitions News (M&As) for Public and Private Companies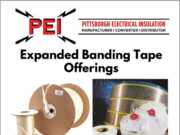 eNewsChannels NEWS: -- Pittsburgh Electrical Insulation, Inc. (PEI) is pleased to announce the acquisition of the Electrical Products Division of Fibertek, Inc. of Franklin, Tenn. Fibertek is a manufacturer of leading-edge specialty fiberglass tapes and high-performance laminates for electrical insulation applications in electric motors, generators, and transformers.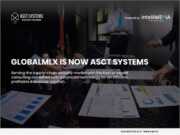 eNewsChannels NEWS: -- IntelliMedia Networks Inc., a leading provider of streaming media distribution and immersive training technology, acquired GlobalMLX, a Canadian supply-chain security training and certification consulting firm for an undisclosed amount.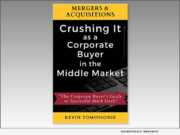 eNewsChannels NEWS: -- Rock Center Financial Partners, LLC announced today that they have recently published a book, "Mergers & Acquisitions: Crushing It as a Corporate Buyer in the Middle Market" (ISBN: 978-1735052205) aimed at helping companies improve their ability to execute successful mergers and acquisitions ("M&A").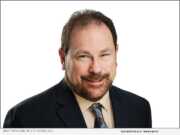 eNewsChannels NEWS: -- Matt McCann, a nationally-known veteran of the long-term care (LTC) insurance industry, announces the formation of LTC NEWS, LLC after acquiring the online asset - ltcnews.com.
eNewsChannels NEWS: -- Lowden Street Capital, a private equity firm focused on rural market investing, acquired Southern Air Custom Interiors, Inc., an upholstery company out of Haleyville, Ala. that focuses on custom aircraft interiors, on April 30, 2020.
eNewsChannels NEWS: -- Okie Land & Home Monica Lambert are joining 580 Realty, a successful association which will bring together an independent firehouse to a stellar realty team, expanding the service area by an additional five counties. This now includes Coal, Pontotoc, Pittsburg, Latimer, Pushmataha, Hughes and McIntosh. From Lake Eufaula to Lake Texoma! Kiamichi Wilderness to Arbuckle Mountains!!!
eNewsChannels NEWS: -- Paragon Insurance Holdings, LLC, headquartered in Avon, Connecticut, a national MGA, announced today that it has closed on the purchase of Trident Public Risk Solutions (TPRS). Acquired from Argo Group (Argo), the transaction positions Paragon as one of the largest providers of commercial insurance coverage for public entities in the U.S.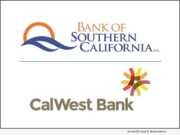 eNewsChannels NEWS: -- Bank of Southern California, N.A. (OTC Pink: BCAL) and CalWest Bancorp (OTCBB: CALW), today announced that they have renegotiated the terms of their merger and have agreed to amend the initial Definitive Agreement announced on October 21, 2019 following shareholder meetings held on April 22, 2020.
eNewsChannels NEWS: -- Forged Components Inc. is proud to announce the acquisition of the Western of Texas Forge & Flange Company. The acquisition was completed in the 4th quarter of 2019.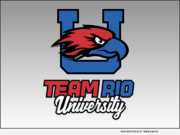 eNewsChannels NEWS: -- Team Rio National and Sports U are proud to announce a collaboration and combination of NJ's most successful grassroots basketball programs over the last decade with the creation of Team Rio University (Rio U).