Home
Mergers and Acquisitions
Mergers and Acquisitions News (M&As) for Public and Private Companies
eNewsChannels NEWS: -- After, Inc., the leading customer experience technology company providing post-sale software and services to the world's top manufacturers, retailers, and ecommerce sellers, just announced its acquisition of Accentf(x) Marketing.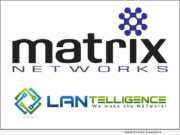 eNewsChannels NEWS: -- Matrix Networks announced its recent acquisition of LANtelligence to create a new business venture enabling a powerful combination of modern business technology. Having informally shared resources for more than 10 years, it just made sense for these two companies to come together in a more structured way.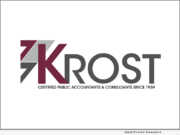 eNewsChannels NEWS: -- KROST CPAs and Consultants reported a record year of M&A advisory work in 2021 and expects to remain equally busy in 2022. "We were involved in 21 buy-side and sell-side transactions in 2021," said Paren Knadjian, Head of M&A and Capital Markets at KROST.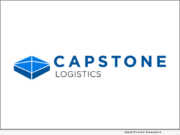 eNewsChannels NEWS: -- Capstone Logistics, LLC ("Capstone" or the "Company"), a leading provider of end-to-end supply chain solutions, announced today that it has acquired Insource Performance Solutions, LLC ("Insource") for cash from management. Insource is a Charlotte, North Carolina-based warehouse services company providing a range of value-added, outsourced services to distribution centers.
eNewsChannels NEWS: -- Edgewood Partners Insurance Center d.b.a. EPIC Insurance Brokers & Consultants (EPIC) announced today that it has acquired Oversea Insurance Agency trading as Oversea Yacht Insurance (Oversea). Oversea is based in San Diego, CA and Ft Lauderdale, FL.
eNewsChannels NEWS: -- Galway Holdings ("Galway") today announced its acquisition of Virginia-based Simatree, a strategic advisory firm specializing in data, analytics, technology consultation and digital transformation. Fast-growing, Simatree has won multiple awards for its innovative and transformational digital and analytics solutions, founded by Patrick McCreesh, Wes Flores and Jay Williams, former NBA player and current television analyst.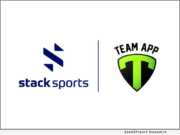 eNewsChannels NEWS: -- Stack Sports, a global leader in modern sports technology, today announced it will add Team App, the Australia-based leader in team communications, to the Stack Sports ecosystem. More than 30,000 club and league administrators and 200 National Governing Bodies or Professional Franchises power their success with Stack Sports.
eNewsChannels NEWS: -- Effective November 1, 2021, TEAM Concept Printing, a Carol Stream, IL based commercial printer, has acquired Guardsman Laminating. The acquisition is the latest move in a long line of investments that TEAM Concept Printing has made to bolster their reputation as a one site full-service commercial printing provider.
eNewsChannels NEWS: -- Infinity Financial Group announced its recent role as financial advisor to Kinley Construction Group, LTD. (KCG) during a majority purchase of its existing stakeholders. Jimmy Kinley, the newly-elected CEO of KCG, is now the firm's primary equity partner, along with his sister, Katherine Kinley and Rennie and Josh Crisafulli.
eNewsChannels NEWS: -- SimpleNexus, developer of the leading homeownership platform for loan officers, borrowers, real estate agents and settlement agents, today announced its acquisition of Macon, Georgia-based software firm LBA Ware™. The strategic transaction, SimpleNexus' first, brings together 325 employees in 29 states to serve 425 distinct lender customers and dozens of mortgage technology integration partners.