Michigan Business News, Entertainment, and Technology News (U.S.)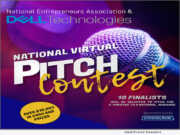 eNewsChannels NEWS: -- The National Entrepreneurs Association (NEA) will host a National Virtual Pitch Contest on Wednesday April 20, 2022 from 5 p.m. to 7 p.m. Eastern Time on Zoom. Contestants will have an opportunity to win over $10,000 in cash and prizes. The event was created to give entrepreneurs and small business owners an opportunity to receive national exposure, professional coaching, funding and other resources.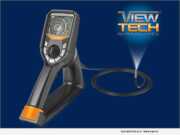 eNewsChannels NEWS: -- With thousands of ViewTech Borescopes clients relying on a VJ-3 video borescope for routine inspections and maintenance, word-of-mouth referrals contributed to ViewTech's record unit volume sales during April business.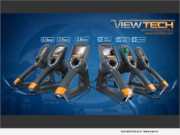 eNewsChannels NEWS: -- While businesses and industries continue to return to work as restrictions are lifted, video borescope sales increased for ViewTech Borescopes. ViewTech highlights the addition of a selection of their newest VJ-3 clients now utilizing a ViewTech borescope during their inspection process.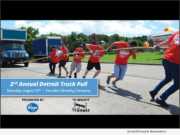 eNewsChannels NEWS: -- Move For Hunger announced today that registration is open for the second annual Detroit Truck Pull, presented by Kroger. The event, in which teams of 5-10 will compete to see who can pull a moving truck 100 feet in the fastest time, will be held at Founders Brewing Company on Saturday, August 10, 2019 from Noon - 4 p.m.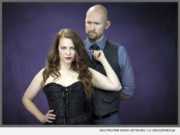 eNewsChannels NEWS: -- Outvisible Theatre Company presents David Ives' award-winning "Venus in Fur" - running February 14 through March 3, 2019. "Venus" is a modern take on Leopold von Sacher-Masoch's "Venus in Furs," an 1870 novella which draws on themes of female dominance.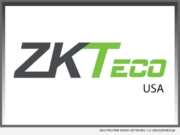 eNewsChannels NEWS: -- ZKTeco USA, a leading provider of biometric and RFID security solutions, is pleased to announce a strategic partnership with V-Authenticate, an independently owned software developer primarily known for their next-generation visitor management software called VAMS (Visitor Authentication and Management System).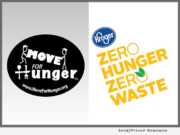 eNewsChannels NEWS: -- Move For Hunger announced today that it will be holding "Fill-A-Truck" Food Drives at nine Kroger stores in Michigan on April 28, 2018. Employees from one of four Michigan moving companies - All Around Moving (Romulus), Palmer Moving Services (Warren), Stevens Van Lines (Saginaw), and University Moving & Storage (Farmington Hills) - will be on-site at each location to encourage shoppers to donate enough non-perishable food to fill an entire moving truck.
eNewsChannels NEWS: -- Medical Care Alert, a leading provider of medical alert systems to senior citizens nationwide, has been named to the University of Florida 2018 Gator100 list of 'fastest growing alumni companies' for the second year in a row. Medical Care Alert, the only Michigan-based company to receive the award, was ranked number 68 on the Gator100 list.
eNewsChannels NEWS: (DETROIT, Mich.) -- DayStar Books has launched a new website and companion eBook offering lesser known tips and techniques to consumers on factors affecting gardening prices entitled "Eastern Market Flower Deals."
eNewsChannels NEWS: (DETROIT, Mich.) -- Dick Genthe Chevrolet recently announced it was giving local Detroit high schools the chance to win $10,000 by asking parents and teens to sign the Drive Safe Detroit, Teen Driver Pledge and obtain the most pledges; over 270 schools came aboard.