Nevada Business News, Entertainment, and Technology News (U.S.)
eNewsChannels NEWS: -- Stefan Parsons' 99 car, which is sponsored by Sokal, a full-service advertising agency based out of Raleigh, North Carolina, will feature a 'Ukraine Strong' paint scheme at this weekend's Xfinity race in Las Vegas, Nevada.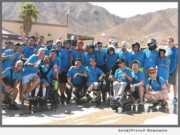 eNewsChannels NEWS: -- Kids of Courage, a medically-supervised travel program for seriously sick children and young adults, is currently in Las Vegas for their annual summer adventure. The unique non-profit program provides adaptive activities and events for individuals with life-threatening illnesses and serious disabilities.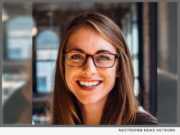 eNewsChannels NEWS: (LAS VEGAS, Nev.) -- Twelve 11 Media, the Publisher of "Mortgage Women Magazine" and "Mortgage Compliance Magazine," announced today that Kristin Messerli has been named Managing Editor of Mortgage Women Magazine. Kristin officially started on April 1, 2017 and the May-June 2017 issue of "Mortgage Women Magazine" will be the first issue produced under Kristin's leadership.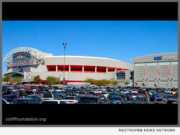 eNewsChannels NEWS: (LAS VEGAS, Nev.) -- C Diff Foundation's 5th Annual International C.diff. Awareness Conference and Health EXPO will be hosted in Las Vegas, Nev. on November 9 & 10, 2017 at UNLV-Thomas and Mack Center. A panel of C. diff. survivors will join world-renowned experts delivering presentations on health care topics pertaining to the most common pathogen identified, a leading healthcare-associated infection (HAI) in U.S. hospitals alone: Clostridium difficile (C.diff.).
eNewsChannels NEWS: (LAS VEGAS, Nev.) -- A newly discovered piece of Andy Warhol History is up for sale by The Metallic Art Gallery on eBay. It shows the great artist's name as Andrew Warhola in a student honor roll document deserving of an Honorable Mention for his performance in his first semester of the ninth grade at Schenley High School in Pittsburgh.
eNewsChannels NEWS: (LAS VEGAS, Nev.) -- The Second Spirit, an indie rock project, just released its debut EP, "Modern Life," a five-song album, and its first single, "Rescue Car," which personifies the physicality of love through a retro vibe, rock and roll groove and cool, fuzzy guitar leads. "Since it's my first album, I wanted to demonstrate my broad range of influences," Matthew Victory Warren, songwriter, producer and busker says.
eNewsChannels NEWS: (LAS VEGAS, Nev.) -- The Next Female Superstar Series Corporation (TNFSSC) has green-lit "The Next Female Superstar(R)," an all-female reality singing competition series that focuses on digital artists' audition video uploads and live-streaming auditions which stream from TNFSSC's patent-pending Superstar Kiosks(TM) located in one of their local malls.
eNewsChannels NEWS: (LAS VEGAS, Nev.) -- A nine-foot-tall trophy featuring a large gold and sienna head of Donald J. Trump on a gilded plinth is scheduled to be dedicated in Las Vegas next month before the election. The monumental statue, believed to be the World's Largest Participation Trophy, in honor of Donald Trump's presidential run, was sculpted by the commissioned artist Daniel Edwards. The dedication is scheduled for November 4, 2016 announces Cory Allen Contemporary Art.
NEWS (LAS VEGAS, Nev.) -- When you think private jets, you probably think of a huge company, with tons of employees, corporate buildings, fancy cars, luxury lifestyle, and a loss of touch with the common man. It may surprise you to know, that NV JETS is the smallest operator in Nevada, with less than 10 employees, and still outdoing the competition.
CARSON CITY, Nev. -- The creators of the hit television show "Empire" may be facing some hard questions from author Eugene L. Weems, Founder of Celebrity Spotlight Entertainment LLC and author of the blockbuster book "Empire: Cookie's Revenge" (ISBN: 978-1515335917). Weems is claiming Co-Creators Lee Daniels and Danny Strong have allegedly based the second season of the "Empire" show on Weems' book and have also "stolen" his idea of creating a spinoff television series about the upbringing of Taraji P. Henson's Cookie Lyon character.