New York Business News, Entertainment, and Technology News (U.S.)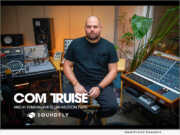 eNewsChannels NEWS: -- Online music school Soundfly has teamed up with dynamic producer Seth Haley, more popularly known as Com Truise, to release a new course on creating sci-fi-inspired electronic music. "Com Truise: Mid-Fi Synthwave Slow-Motion Funk" is available today as part of Soundfly's premium course subscription program, where students get unlimited access to a full library of creative music courses.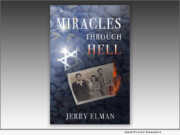 eNewsChannels NEWS: -- Very little has been written about the children of Holocaust survivors and the psychological impact passed on to them through the silence of their parents, says author Jerry Elman in his new book "Miracles Through Hell" (ISBN: 978-0578348711; Waterview Books).
eNewsChannels NEWS: -- "Impolite Boys," a dark comedy film that depicts the life of Peter and John, two unbearable young boys who struggle as they can to survive the adversities of New York life, is now available on Apple TV, VUDU, Google Play and Amazon. "Impolite Boys," written, produced, and directed by Hamado Ouedraogo, is punctuated with provocative gags, intrigues, a fascinating hypocrisy and jealousy of a stepmother.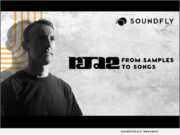 eNewsChannels NEWS: -- Instrumental hip-hop producer RJD2 has launched his first online course, made in partnership with music education platform Soundfly. This in-depth course guides students through RJD2's unique approach to chopping and flipping records, and how he arranges samples into fully realized songs.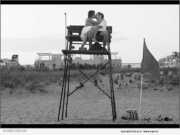 eNewsChannels NEWS: -- Photographer Erica Reade announced today the kickoff of her fundraiser campaign "Beach Lover: a NYC Summer Love Story." The photographic series about love and intimacy will be turned into a book that will offer nostalgic and candid images of the love shared between couples at the beaches of New York City.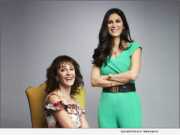 eNewsChannels NEWS: -- Carly Spindel, a second-generation matchmaker, and founder of Janis Spindel Serious Matchmaking Inc., recently created the first of its kind: online dating + online matchmaking + one-on-one matchmaking = Flash Match NYC.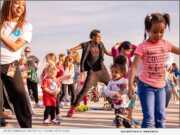 eNewsChannels NEWS: -- AY Young, founder, Battery Tour, was named by the United Nations (UN) as one of 17 Young Leaders for the Sustainable Development Goals (SDGs); and to Fresh Energy's 2020 Energy News Network's "40 Under 40."
eNewsChannels NEWS: -- "Forget Russia" (ISBN: 978-1732848047) by L. Bordetsky-William, scheduled for publication on December 1, 2020 by Tailwinds Press, tells the story of three generations of Russian-American Jews journeying back and forth, throughout the twentieth century, between America and Russia, searching for some kind of home and, of course, finding something altogether different.
eNewsChannels NEWS: -- Zeblok Computational is contributing to the efforts of two groups of researchers at The Laufer Center for Physical and Quantitative Biology, for COVID-19 drug discovery by providing Zeblok's secure, scalable Supercomputing-as-a-Service platform, employing 128 GPUs from the CEWIT SMART GPU Cluster.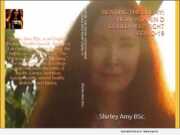 eNewsChannels NEWS: -- New cutting-edge self-help book, "Beating the Enemy: How Vitamin D Could Help Fight COVID-19" (ISBN: 978-1716882661) just released by Shirley Amy BSC, offers readers a clear understanding of why getting enough vitamin D is so crucial during this pandemic.