New York Business News, Entertainment, and Technology News (U.S.)
eNewsChannels NEWS: -- Photographer Erica Reade announced today the kickoff of her fundraiser campaign "Beach Lover: a NYC Summer Love Story." The photographic series about love and intimacy will be turned into a book that will offer nostalgic and candid images of the love shared between couples at the beaches of New York City.
eNewsChannels NEWS: -- Carly Spindel, a second-generation matchmaker, and founder of Janis Spindel Serious Matchmaking Inc., recently created the first of its kind: online dating + online matchmaking + one-on-one matchmaking = Flash Match NYC.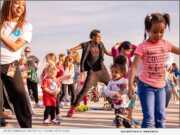 eNewsChannels NEWS: -- AY Young, founder, Battery Tour, was named by the United Nations (UN) as one of 17 Young Leaders for the Sustainable Development Goals (SDGs); and to Fresh Energy's 2020 Energy News Network's "40 Under 40."
eNewsChannels NEWS: -- "Forget Russia" (ISBN: 978-1732848047) by L. Bordetsky-William, scheduled for publication on December 1, 2020 by Tailwinds Press, tells the story of three generations of Russian-American Jews journeying back and forth, throughout the twentieth century, between America and Russia, searching for some kind of home and, of course, finding something altogether different.
eNewsChannels NEWS: -- Zeblok Computational is contributing to the efforts of two groups of researchers at The Laufer Center for Physical and Quantitative Biology, for COVID-19 drug discovery by providing Zeblok's secure, scalable Supercomputing-as-a-Service platform, employing 128 GPUs from the CEWIT SMART GPU Cluster.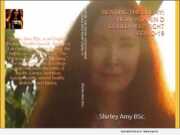 eNewsChannels NEWS: -- New cutting-edge self-help book, "Beating the Enemy: How Vitamin D Could Help Fight COVID-19" (ISBN: 978-1716882661) just released by Shirley Amy BSC, offers readers a clear understanding of why getting enough vitamin D is so crucial during this pandemic.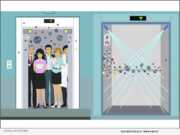 eNewsChannels NEWS: -- Ashla Systems announced today the emergence of the COVID-19 pandemic has industries searching for answers on what technology can help in the fight against contamination. Many groups are starting to focus on a system that has been tried and tested for over 70 years; UV-C light which has been proven to kill the virus after just 10 minutes of contact.
eNewsChannels NEWS: -- Interborough Developmental and Consultation Center, or IDCC, is once again responding to the needs of our Brooklyn communities. In these challenging times, the need for mental health services has increased dramatically over the past several weeks due to many feeling anxious and concerned about the effects of the novel coronavirus (COVID-19).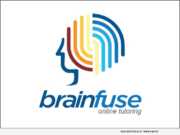 eNewsChannels NEWS: -- The New York Public Library has partnered with online tutoring service Brainfuse to offer all New York area students access to free after-school homework help, including virtual 1-on-1 tutoring in a wide range of subjects for K-12 students.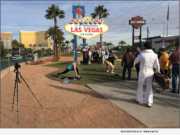 eNewsChannels NEWS: -- Freedom Fit today announced their full-length workouts filmed all across America in beautiful locations would be available for free on their new YouTube channel Freedom Fit, in order to help people worldwide while in quarantine during COVID-19.