New York Business News, Entertainment, and Technology News (U.S.)
eNewsChannels NEWS: -- The Dominican born actress Liz Thomas, is the first woman to write and star in a Sketch Show inspired by the First Lady Melania Trump. The Show is called "Melania: The Cyberwoman." The Show is directed by Kim Parker. Other cast members are Seneca Lawrence and Zack Gafin.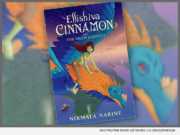 eNewsChannels NEWS: -- Vanadala Publishing, a division of NNGL, announces the publication of "Ellishiva Cinnamon and The Sixth Element" (ISBN: 978-0996207126, paperback), a novel of environmental stewardship, by best-selling author, social responsible entrepreneur, humanitarian and global lifestyle television host, Nirmala Narine.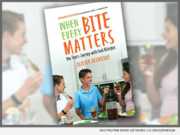 eNewsChannels NEWS: -- Teens with food allergies are at the greatest risk of suffering a fatal reaction. Fifteen-year-old Olivier Deldicque is on a mission to change that. His new book, "When Every Bite Matters: One Teen's Journey with Food Allergies" (ISBN: 978-0578418537; Pop Fly Publishing) outlines life saving tips and advice for teens coping with food allergies.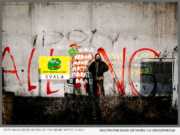 eNewsChannels NEWS: -- American artist XVALA will open his MEME PARTY campaign with an extreme modification of Banksy's mural painting of Steve Jobs in Calais, France, known as "The Son of a Migrant from Syria". XVALA will unveil his work at an event on April 27, 2019 in the Bowery. All pieces in the campaign make use of a variety of politically-charged and often controversial memes.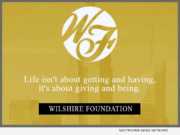 eNewsChannels NEWS: -- Taylor Wilshire, President and CEO of Wilshire Financial and Wilshire Foundation was presented with the International Business Excellence Award in February 2019 in New York, New York, for constructing innovative programs and investments that address chronic environmental, social, and economic challenges in unique and transformative ways.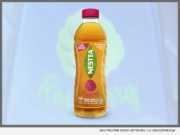 eNewsChannels NEWS: -- Brands Within Reach (BWR) announced today the introduction of a new line of Nestea 17.6 ounce ready-to-drink natural black and green teas offered in four flavors: Black Tea lemon, Black Tea Peach, Green Tea Raspberry, Green Tea Lime and Mint.
eNewsChannels NEWS: -- JaneUnChained News Network, a 501(c)(3) based in Los Angeles, announces that animal lovers across the nation are expressing their disappointment and disgust over the glorification of fur by CBS during its Super Bowl halftime show as rapper Big Boi appeared drenched in fur. In a tragic irony, the word LOVE then filled the screen.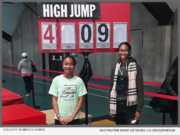 eNewsChannels NEWS: -- Rising young stars and returning champions from all over the East Coast shared the spotlight at the second preliminary of the 2018 Colgate Women's Games (Dec. 21-23), the nation's largest amateur track and field series for women. Thousands of girls and women from first grade through college and beyond, many traveling from as far as New Hampshire, Massachusetts, Virginia and Georgia chose to celebrate Christmas weekend on the track at Pratt Institute in Brooklyn. (VIDEO)
eNewsChannels NEWS: -- Casita Maria Center For Arts & Education in partnership with Pregones Theater are proud to present "We Have Ire: Afro-Cuban in the United States." This exhibition and multi-disciplinary theater project will be produced by Cuban-American writer, performer, Doris Duke Artist and San Francisco resident Paul S. Flores, with collaborating Puerto Rican filmmaker and photographer Eli Jacobs-Fantauzzi.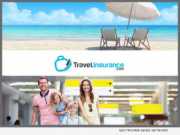 eNewsChannels NEWS: -- A new survey conducted by travel insurance comparison site TravelInsurance.com found that even though travelers are concerned with travel disruptions and many have experienced mishaps while on vacation, fewer than half of those surveyed have purchased travel insurance. Of those who didn't purchase travel insurance, only a third even considered it.