U.S. and World Business, Entertainment and Tech News, from eNewsChannels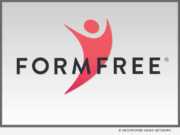 eNewsChannels NEWS: -- The last 24 months have seen aggressive growth and milestone achievements for automated verification provider FormFree -- and now the fintech company is setting its sights on achieving even greater market penetration in 2018 thanks to broader investor acceptance and new products and features designed to meet lenders' unique needs.
eNewsChannels NEWS: -- Bank of Southern California, N.A. (OTC Pink:BCAL / OTCMKTS:BCAL), a community business bank headquartered in San Diego, has appointed Kathy Gonzales as Senior Vice President, Director of Branch Banking. She will be responsible for supporting the Bank's commitment to the customer experience by deepening customer relationships, and identifying opportunities to increase the bank's market share.
eNewsChannels NEWS: -- Hak's, a leading manufacturer of clean ingredient sauces, condiments, and prepared foods looks forward to showcasing its full product line at the Winter Fancy Foods show, Booth #6406, from January 21 - 23 in San Francisco. Hak's products feature a unique combination: They're all designed by celebrity chef and founder Sharone Hakman, while offering great taste AND clean ingredients.
eNewsChannels NEWS: -- Mortgage Quality Management and Research, LLC (MQMR), a leader in mortgage risk management and compliance services, today announced that its Internal Audit services offering meets or exceeds the requirements for Fannie Mae seller/servicers to be in compliance with the December 19, 2017 Fannie Mae Selling Guide Announcement SEL-2017-10 update.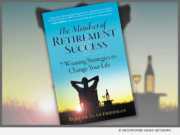 eNewsChannels NEWS: -- In his compact new book, "The Mindset of Retirement Success: 7 Winning Strategies to Change Your Life" (ISBN: 978-0999641408), Chartered Retirement Planning Counselor Rodger Alan Friedman, delivers blunt advice to anyone who has been putting off retirement planning.
eNewsChannels NEWS: -- Whiteflash Inc., international retailer of ideal diamonds and designer engagement rings, today announced that it has been chosen to become an authorized reseller for A.Jaffe, the iconic American bridal designer with a 125 year heritage.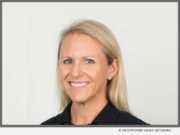 eNewsChannels NEWS: -- VLP Law Group LLP is pleased to announce that Debra B. Vernon has joined the firm's Corporate Practice Group as a partner based in the San Francisco Bay area. Ms. Vernon is a mentor at the Nasdaq Entrepreneurial Center and for the Branson Centre for Entrepreneurship - Caribbean.
eNewsChannels NEWS: -- From an initial field of thousands, some 445 girls and young women from elementary school through college and beyond, have scored points to earn a spot in the semi-finals of the 44th annual Colgate Women's Games Track and Field Series. From Georgia to Massachusetts, these gifted young competitors include some of the nation's top-ranked athletes in their events and divisions.
eNewsChannels NEWS: -- Mortgage Capital Trading, Inc. (MCT), a leading mortgage hedge advisory and secondary marketing software firm, announced that its COO, Phil Rasori, will be speaking on a panel session at the MBA's 2018 Independent Mortgage Bankers Conference on Wednesday, January 24, 2018 being held at the Ritz-Carlton in Fernandina Beach, Florida.
eNewsChannels NEWS: -- MAG Instrument Inc. has inked a manufacturer's representative agreement with Maschmedt Group, a full service sales and marketing firm, to greatly increase its reach in the critical retail sectors of sporting goods and hardware. The deal is expected to boost sales of MAGLITE products in these sectors especially in the Western United States where Maschmedt and Associates concentrates its efforts.