U.S. and World Business, Entertainment and Tech News, from eNewsChannels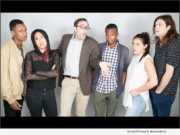 eNewsChannels NEWS: -- "Generation Z" focuses on mental health issues that young adults are currently battling. Created by and about Gen Z the series follows 5 teenagers in a therapy support group; these 5 diverse characters deal with different mental health issues and individual struggles. The show is executive produced by health brand HealthGenYZ.
eNewsChannels NEWS: -- Bank of Southern California, N.A. (OTC Pink: BCAL), a community business bank headquartered in San Diego, has expanded its business development team with the hiring of Ian McKay as Managing Director of Business Banking. He will focus on developing and managing a portfolio of small to medium sized businesses located throughout Orange County.
eNewsChannels NEWS: -- Ward Henderson Management - German economy shows signs of weakening further due to downside risks. In May, an important indicator of overall economic health, declined by more than expected. Germany's manufacturing industry reported poor growth, prompting concerns about the Eurozone's economic wellbeing.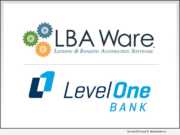 eNewsChannels NEWS: -- LBA Ware(TM), provider of the leading automated incentive compensation and sales performance management platform for mortgage lenders, announced today that Level One Bank (NASDAQ: LEVL) has chosen CompenSafe(TM) to automate incentive compensation for mortgage loan originators and support staff across the community bank's mortgage loan center and branch locations
eNewsChannels NEWS: -- Capacity LLC, trusted leaders in order fulfillment, eCommerce, and EDI solutions, has confirmed two key appointments for the company, with a new Chief Operating Officer, Josh Krueger, and Nick Curattalo coming on as Head of Partnerships.
eNewsChannels NEWS: -- FormFree today announced that loan originators and support staff at NRL Mortgage are now offering AccountChek automated asset verification to loan applicants nationwide. AccountChek gives borrowers a convenient and secure way to verify their assets without having to print, scan or fax bank statements.
eNewsChannels NEWS: -- FameUS, an imprint of UniversalCMG World Entertainment 1954, today announced the signing of Keytona, a 16-year-old singer, songwriter, actress, and model from the South to a recording contract. Keytona has been pursuing her dream to be a national recording artist since she was 8 years old. Now she has the opportunity to live out her dream.
eNewsChannels NEWS: -- Automotive advertising agency, Sokal, recently signed as agency of record for Montgomery Ford-Lincoln. Offering a wide variety of cutting-edge technology, Sokal will provide a new website in addition to assisting in many other areas of dealership business.
eNewsChannels NEWS: -- On July 8, 2019, Rahman Law PC filed a lawsuit on behalf of their client, a cyclist, against Uber after Uber failed to take responsibility for a May 23, 2018 accident in which an Uber driver veered across several lanes of traffic on Market Street in San Francisco, running a bicyclist off the road and into a light pole. The reckless behavior of the Uber driver was caught on video by witnesses.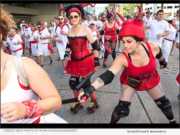 eNewsChannels NEWS: -- Nola Bulls, LLC and its revelers GET LUCKY for the 13th edition of New Orleans' favorite summer bash known as San Fermin in Nueva Orleans (SFNO) presented by The Advocate, a.k.a. The Running of the Bulls in New Orleans. A legendary local band reunites for a rare return to ROCK.