U.S. and World Business, Entertainment and Tech News, from eNewsChannels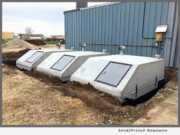 eNewsChannels NEWS: -- Osceola, Iowa's SIMCO Drilling Equipment, Inc. took steps this week to address the risks surrounding dangerous weather - specifically tornado incidents like those seen in Pella and the Vermeer plant recently. With over two dozen employees housed in a steel-frame building, along with tons of manufacturing equipment, you can imagine what a similar incident would do to SIMCO.
eNewsChannels NEWS: -- Mortgage Capital Trading, Inc. (MCT), a leading mortgage hedge advisory and secondary marketing software firm, announced that Rhiannon Bolen has joined the company's sales team as one of its Regional Sales Managers and will be responsible for overseeing the Southern territory.
eNewsChannels NEWS: -- Move For Hunger announced today that Ace Relocation Systems of Orlando rescued 68,000 pounds of leftover food and beverages from the IRONMAN Florida triathlon on November 4. The race, which was originally supposed to be held in Panama City Beach, was relocated to Haines City due to the impact of Hurricane Michael.
eNewsChannels NEWS: -- Casita Maria Center For Arts & Education in partnership with Pregones Theater are proud to present "We Have Ire: Afro-Cuban in the United States." This exhibition and multi-disciplinary theater project will be produced by Cuban-American writer, performer, Doris Duke Artist and San Francisco resident Paul S. Flores, with collaborating Puerto Rican filmmaker and photographer Eli Jacobs-Fantauzzi.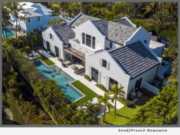 eNewsChannels NEWS: -- Jim McCann & Associates has announced an exceptional Palm Beach masterpiece estate offered for $7,595,000. This exquisite home and property offer an unparalleled combination of superior designer finishes exhibited within a striking architecturally designed flow and impeccable indoor/outdoor layout composition accompanied with gorgeous full-property landscaping.
eNewsChannels NEWS: -- RestaurantOwner.com has released the report of their 2018 Cost to Open a Restaurant Survey. The report summarizes input gathered from over 350 independent restaurant owners and operators regarding their startup costs as well as their financial performance.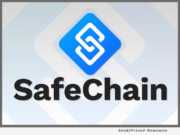 eNewsChannels NEWS: -- SafeChain, the industry leader in wire fraud prevention software for land title, announced today it has added blockchain to its wire fraud prevention platform SafeWire(TM), making the company the first in the industry to do so. The addition of blockchain to SafeWire provides increased security for real estate wire transactions by ensuring fraudsters cannot tamper with wiring instructions undetected.
eNewsChannels NEWS: -- A new theatre education program will be offered by Arts Detroit for students on the Autism Spectrum and with Aspergers inside of their performing arts studio at PARC-Plymouth Arts and Recreation Complex. Spectra will be a course to help students on the Autism Spectrum learn theatre techniques that can help them develop life skills as well.
eNewsChannels NEWS: -- Cloudvirga(TM), a leading provider of digital mortgage software, today announced the appointment of Jesse Decker to the role of chief customer success officer. Decker will lead the company's customer success division and work collaboratively with its product development and marketing teams to help leading mortgage lenders leverage the full potential of Cloudvirga's revolutionary point-of-sale (POS) products.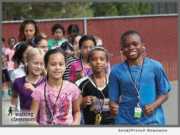 eNewsChannels NEWS: -- The Walking Classroom Institute has released results of a research study conducted in spring 2018 by researchers from the University of North Carolina at Chapel Hill, and funded by the Oak Foundation, confirming that walking while listening to The Walking Classroom podcasts improves student learning as well as retention of information, student mood, and attitudes toward learning.