U.S. and World Business, Entertainment and Tech News, from eNewsChannels
eNewsChannels NEWS: (SEATTLE, Wash.) -- No Stomach For Cancer, an international advocacy organization for stomach cancer, will host its fourth "Spotlight on Gastric Cancer" on Friday, May 12 at the Fred Hutchinson Cancer Research Center's Pelton Auditorium in Seattle, Wash.
eNewsChannels NEWS: (YOUNGSTOWN, Ohio) -- Black Streak Entertainment, LLC has developed a new mobile cooking app that has changed the way kids and families cook, eat, and view food called the Black Streak Kitchen App. Through this app, the company publishes recipes in the form of comics featuring their original characters that teach kids, teens, parents and families about cooking, nutrition, world cultures, health and wellness.
eNewsChannels NEWS: (BERGENFIELD, N.J.) -- Nunnbetter Dance Theatre (NDT), one of Bergen County, New Jersey's premier dance schools, is proud to announce that all three ensemble pieces entered into the Youth America Grand Prix competition earlier this year were awarded a spot in the NYC Finals taking place April 8 and 9, 2017 in New York City.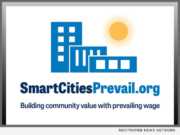 eNewsChannels NEWS: (SACRAMENTO, Calif.) -- A brand new study by construction industry research non-profit Smart Cities Prevail shows that linking prevailing wage standards with proposed reforms to streamline new housing development would close the affordability gap, save state and local governments tens of millions of dollars annually, and disproportionately benefit communities of color.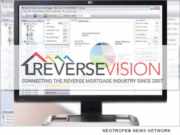 eNewsChannels NEWS: (SAN DIEGO, Calif.) -- ReverseVision, the leading provider of software and technology for the reverse mortgage industry, today announced that Bank of England (BOE) Mortgage, a nationwide mortgage lender based in England, Arkansas, has selected RV Exchange (RVX) loan origination software (LOS) to support its growing Home Equity Conversion Mortgage (HECM) division.
eNewsChannels NEWS: (LONDON, U.K.) -- Leading mobile software brand, Wondershare, has announced the much anticipated release of the latest version of its popular dr.fone toolkit for Android, which has been expanded to now support Android "screen unlock" for both Samsung and LG devices.
eNewsChannels NEWS: (ATLANTA, Ga.) -- FormFree today announced that cloudvirga(SM), developer of the automated, cloud-based intelligent Mortgage Platform(R) (iMP), has selected AccountChek(TM) for automated asset verification. Cloudvirga's custom integration of AccountChek into the iMP collects borrower account information early in the loan application process and offers a seamless asset verification experience.
eNewsChannels NEWS: (MACON, Ga.) -- LBA Ware, a leading provider of automated compensation software and systems integration solutions for mortgage lending and retail banking, announced it has hired Matthew Marshall as a solutions consultant to support the firm's sales efforts. In this role, Marshall will be responsible for articulating the value proposition of LBA Ware's solutions.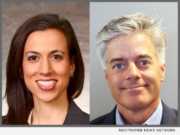 eNewsChannels NEWS: (ATLANTA, Ga.) -- EPIC Insurance Brokers & Consultants, a retail property, casualty insurance brokerage and employee benefits consultant, announced today that Benefits Strategy Consultant Suzannah Gill and Director of Employee Benefits Compliance Carl Pilger will present at SOAHR, SHRM-Atlanta's 27th Annual HR Conference, on Wednesday, March 29 at 2:40 p.m. at the Cobb Galleria Centre in Atlanta, Ga.
eNewsChannels NEWS: (NEW YORK, N.Y.) -- When terrorism struck London yesterday, many travelers were left with unanswered questions about how their travel plans and in-process trips would be affected. If you hold an existing travel insurance plan with a cancellation provision for terrorist events, TravelInsurance.com suggests that you contact your issuer for complete coverage details.