U.S. and World Business, Entertainment and Tech News, from eNewsChannels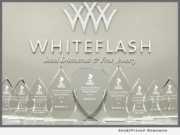 eNewsChannels NEWS: -- Whiteflash Inc., top tier retailer of ideal diamonds and fine bridal jewelry, has just been named winner of the prestigious Better Business Bureau 2018 Pinnacle Award - the BBB's top honor for excellence in quality control, customer care, and community service. The annual competition involves retail jewelers from all across the greater Houston area, the fourth largest market in America. Whiteflash has now earned the top honor from the BBB for an unprecedented three out of the past seven years.
eNewsChannels NEWS: -- AlgEternal Technologies, LLC, a leading producer of naturally and sustainably produced microalgae-based products has introduced its AlgaRiche range of AlgAllure high-performance, luxury age-defying skincare products. The AlgaRiche line is rich with PhycoDerm, a patent-pending, proprietary marine red microalgae extract.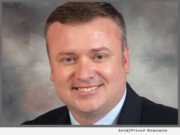 eNewsChannels NEWS: -- TRK Connection (TRK), a leading provider of mortgage quality control and origination management solutions, announced today that it has hired Jeremy Burcham as Executive Vice President of Sales. Burcham will leverage his 10+ years of experience in mortgage quality control (QC), compliance, credit policy, due diligence and technology to refine TRK's sales and marketing strategy for its suite of solutions, including its flagship mortgage QC audit platform Insight Risk & Defect Management (RDM).
eNewsChannels NEWS: -- Casita Maria Center For Arts & Education and Bronx Music Heritage Center are proud to present the South Bronx Culture Trail Festival 2018: Somos Unidos. This fun, family-friendly festival celebrates the rich cultural contributions of the communities that make the South Bronx their home. In partnership with community based organizations, city agencies and charities, multiple events will be held throughout the South Bronx from May 31 through June 23, 2018 uniting communities, arts, culture, and wellness while promoting civic engagement.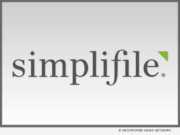 eNewsChannels NEWS: -- Simplifile, a leading provider of real estate document collaboration and recording technologies for lenders, settlement agents, and counties, today announced that Mountain America Credit Union has implemented Simplifile Collaboration and Post Closing services to enhance the closing experience for its members.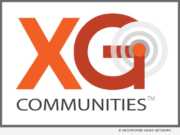 eNewsChannels NEWS: -- XG Communities LLC, a premier provider of wireless, asset marketing and engineering services for cities and municipalities across the United States, announces their agreement to market and manage wireless coverage solutions for the City of La Verne, California.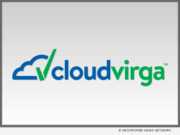 eNewsChannels NEWS: -- Cloudvirga, a leading provider of digital mortgage point-of-sale (POS) software whose enterprise technology is powered by the intelligent Mortgage Platform, today announced the closing of a $50-million Series C funding round led by private-equity firm Riverwood Capital (Riverwood) with ongoing participation from Upfront Ventures.
eNewsChannels NEWS: -- The Spodak Dental Group sponsored a LADIES F.I.R.S.T.(TM) Self Defense class this past Friday, May 11 as part of Family Wellness Month. The class was led by Sgt. Ken Stephens (ret.), a 20-year veteran police officer with 16 years of S.W.A.T. experience. The roughly three-hour course was completely underwritten by Dr. Craig Spodak as a way to help community members learn tips to protect themselves if ever faced with an attacker.
eNewsChannels NEWS: -- Third Eye Management and Associates announces that Cheryl Lampard will be joining Fox 46 Charlotte team as a commentator for the Royal Wedding discussing style and image branding. As a speaker for GLW Talk Across, Lampard covers an array of topics with a two-tier focus on showcasing personalized image direction with professional and psychological brand applications.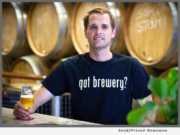 eNewsChannels NEWS: -- After several national media outlets ran headlines questioning the future of the craft brew industry, Farrell Tiller of Redevelopment Management Associates interviewed leading craft brew experts to discuss the industry's growth potential in Florida. Tiller also recently travelled to Nashville for the National Craft Brew Conference to meet with leading breweries.