U.S. and World Business, Entertainment and Tech News, from eNewsChannels
eNewsChannels NEWS: -- ZKTeco USA, a leading provider of biometric and RFID security solutions, is pleased to announce a strategic partnership with V-Authenticate, an independently owned software developer primarily known for their next-generation visitor management software called VAMS (Visitor Authentication and Management System).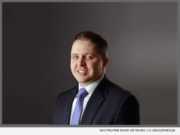 eNewsChannels NEWS: -- EPIC Insurance Brokers and Consultants ('EPIC')announced today that Brandon Rich has joined the firm's Property & Casualty practice as a Client Advocate, reporting to EPIC Managing Principal and Director of the Southwest Region, KJ Wagner.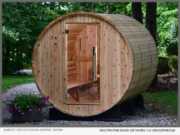 eNewsChannels NEWS: -- Almost Heaven Saunas is being acquired by Harvia, the leading sauna heater and component manufacturer. Harvia Oyj, has announced that it is purchasing U.S. sauna manufacturer, Almost Heaven Saunas. This acquisition will enable Harvia to offer better and more extensive service to its customers in North America and provide Almost Heaven Saunas with added products and resources to continue its growth in the consumer sauna business.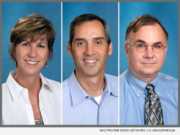 eNewsChannels NEWS: -- Independent, full-service employee benefits consulting firm Strategic Benefits Advisors (SBA) today announced the advancement of retirement plan consultants Kim Shumate, David Runsick and Harry Souder to the role of director. Shumate, Runsick and Souder were promoted in recognition of their sustained contributions to SBA, including their proven success leading complex projects to high-value outcomes and fostering strong client relationships.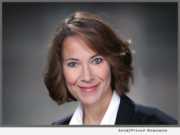 eNewsChannels NEWS: -- LBA Ware(TM), provider of the leading automated compensation and sales performance management platform for mortgage lenders, today announced that its Founder and CEO Lori Brewer will be a panelist at the Mortgage Bankers Association's (MBA) 2019 Independent Mortgage Bankers (IMB) Conference, which will be held January 28-31 at the Hyatt Regency San Francisco.
eNewsChannels NEWS: -- Digital appraisal management software developer Anow reported a record 110 percent year-over-year increase in appraisal orders processed through its core appraisal office management platform in 2018 despite an industry-wide, market-driven drop in orders per customer.
eNewsChannels NEWS: -- SafeChain, the industry leader in wire fraud prevention software and blockchain implementation for land title, announced today it has completed the digital conversion of Perry County, Ohio's deed transfer and conveyance process between the engineer and auditor. Beginning January 7, the Perry County Engineer's office will be able to digitize property deeds before the inspection and mapping process.
eNewsChannels NEWS: -- Pet health products company, Pet King Brands, Inc. - the maker of veterinarian-recommended brands ZYMOX(R) Dermatology and Oratene(R) Brushless Oral Care - celebrates 20 years of helping pets find relief from problematic ear, skin and mouth conditions.
eNewsChannels NEWS: -- According to California's Housing and Community Development Department (HCD), the golden state must dramatically increase the productive capacity of its residential construction sector in order to create enough new housing to improve affordability. However, new research released today by Smart Cities Prevail shows the industry has failed to make the investments necessary to compete for the more than 200,000 new workers necessary to meet this ambitious goal.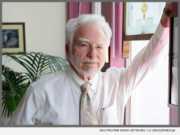 eNewsChannels NEWS: -- Dr. Don Harte, noted chiropractic activist and former Libertarian State Senate candidate, is "outraged by the dog-and-pony flu shot show during the recent Golden Globes awards. But it was entertaining, in a very weird way, including the shock and disgust of some of the intended victims, notably William Defoe."