News: Patent and Trademark
Home
News: Patent and Trademark
Patent and Trademark News - Announcements and Legal News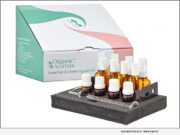 eNewsChannels NEWS: -- Organic Aromas®, creator of the innovative nebulizing aromatherapy diffuser has once again introduced cutting edge products to the market. The Essential Oil Blending Lab Kit, The Attar Nebulizing Diffuser and the ultimate blending guide eBook are now available. The company has also received a new trademark for the Raindrop diffuser design.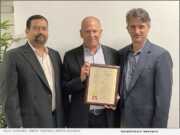 eNewsChannels NEWS: -- Fanplayr, a leader in online behavioral personalization and artificial intelligence for the past decade, announced that the United States Patent and Trademark Office (USPTO) has issued U.S. Patent No. 10,958,743 which is related to the use of true first party observed data to offer behavior personalization focused on growing revenues for Fanplayr customers.
NEWS (NORTH BRUNSWICK, N.J.) -- Capacity LLC, trusted leader in order fulfillment, e-commerce, and electronic data interchange (EDI), has secured the intellectual property rights to its signature tagline, "fulfillment delivered.(R)" The company's trademark application was approved earlier this month, officially confirming what clients already know: Capacity is a modern order fulfillment partner in a sector that often clings to outdated practices.
NEWS: Bumpurr - a location based mobile dating app launching in 2016 - filed a Provisional Patent Application for its wearable offline GPS indicator technology in the USPTO on October 6, 2015. The Patent Pending technology will make Bumpurr(TM) the first to instantly connect members of an online mobile dating app to offline non-members.
NEWS: Boston's Vexti Corporation announced on July 21 that it has entered into a licensing agreement with Northeastern University and Brown University based on research and intellectual property in the fields of antimicrobial surface coating and surface modification technologies.
NEWS: N.C.-based Heart Imaging Technologies LLC (Heart IT) announced today that Vital Images Inc., a leader in advanced medical image visualization software, has licensed Heart IT's zero footprint patent portfolio.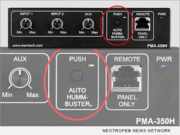 DALLAS, Texas /eNewsChannels/ -- NEWS: Roemtech, LLC is announcing the award of Patent #9,042,577 by the USPTO for its invention of a unique circuitry that automatically analyzes multiple audio inputs and checks for ground-loop noise that frequently plagues classroom audio systems. If the circuitry detects ground-loop noise on any input, it will immediately take action to eliminate that noise.
SAN DIEGO, Calif. /eNewsChannels/ -- NEWS: The tragic drowning of 7-year old Albert Jones closely affected inventor George A. McKinney, president and CEO, Better Life Technologies Group. As a result, in February 2014, he patented a swim safety system device, the 'Albert Jones Anti-Distress Device' (AJADD); - a device geared to making lives safer in every underwater situation around the globe.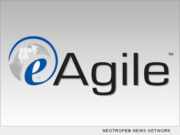 GRAND RAPIDS, Mich. /eNewsChannels/ -- NEWS: eAgile Inc., a global leader in radio frequency identification (RFID) technologies, announced today that the U.S. Patent Office has granted a patent for the company's eSeal(TM) RFID-enabled packaging solution. The eSeal solution solves many of the underlying concerns surrounding the nearly one trillion containers consumed annually by the medical, cosmetics, food and beverage industries. These industries require visibility throughout the distribution process to combat counterfeiting and product tampering.
SAN FRANCISCO, Calif. /eNewsChannels/ -- NEWS: U.S. inventor Kamen George Kamenov today announced that he has patented a new way to support windmill blades and to triple the amount of energy extracted from the wind. U.S. Patent #8629570 has been assigned to these wind turbine blades with reinforcing, supporting and stabilizing components and enlarged swept area.