Pharmaceutical Industry News, Drugs, Nutraceuticals, Vitamins, and Related
eNewsChannels NEWS: (AURORA, Colo.) -- Extreme Muscle Products (EMP) have announced the launch of its first formulation available for purchase, a product called Q-Meric. EMP is a newly created Colorado-based company focusing on health, wellness and athletic performance, with an emphasis on products that have synergistic effects.
eNewsChannels NEWS: (PORTLAND, Ore.,) -- Paragon BioTeck, Inc. announces a monumental ruling handed down by the United States Patent and Trademark Office (USPTO) affirming claims made by Paragon in the patent for its R-phenylephrine hydrochloride formulation. Paragon is a privately held pharmaceutical and medical device company specializing in the development and commercialization of ophthalmic pharmaceuticals, devices and therapies.
NEWS: (NEW YORK, N.Y.) National lawfirm Weitz and Luxenberg, P.C., said today it hopes potentially fatal side effects associated with SGLT2 inhibitor drugs will be reported to consumers faster, since people taking these next-generation diabetes medications deserve to be notified of the health dangers shortly after they have been reported to the U.S. Food and Drug Administration (FDA).
NEWS: (BOULDER, Colo.) Terrapin Care Station, with dispensaries in Boulder and Aurora, Colo., begins a new year with the launch of two cannabis products that incorporate innovative packaging design with child resistance, product protection, and portability.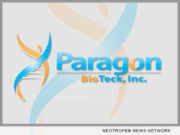 NEWS: Paragon BioTeck, Inc., a privately held pharmaceutical and medical device company, will sponsor a special reception during the J.P. Morgan 2016 Healthcare Conference, being held in San Francisco, Jan. 11-14. The conference, which is now in its 34th year, is an invitation-only event intended to create an environment of collaboration by bringing together stakeholders in the corporate, investor and financial sectors to learn about and explore market and sector trends.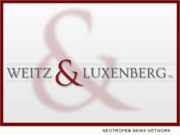 NEWS: Weitz and Luxenberg, P.C., today announced that the firm has expanded the scope of its investigation into SGLT2 inhibitor drug injuries. SGLT2 inhibitor drugs include Invokana and others listed below. This move will allow the nationally known mass tort law and personal injury firm to focus on cases where people taking SGLT2 inhibitors were hospitalized after developing urosepsis (serious infection of the blood) or pyelonephritis (infection of the kidneys) from SGLT2 inhibitor-associated urinary tract infections.
NEWS: Philosys, Inc., the maker of Gmate(R) products, announced today that the U.S. Food and Drug Administration (FDA) has approved clearance for the Gmate SMART Blood Glucose Monitoring System and App for Android(TM). The Gmate SMART is a small, portable blood glucose meter that plugs into the headphone jack of a smartphone and provides fast and accurate blood glucose test results.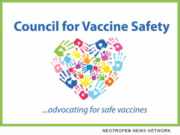 NEWS: Council for Vaccine Safety, and A Voice for Choice, in collaboration with community leaders, announce that on October 24, 2015 at 12 noon, protesters will rally at Frank Ogawa Plaza in Oakland, Calif. in solidarity with the Truth, Transparency and Freedom Rally happening on the same day at the CDC in Atlanta, Georgia.
NEWS: According to Harbor Compounding Pharmacy, many insurance plans are dropping coverage of compounded medications -- but some insurance plans still do cover for these custom formulations. Harbor Compounding Pharmacy provides resources and referrals to patients to find insurance coverage for their compounded medications during open enrollment 2016.
NEWS: Eularis announces the release of E-VAI, the latest development in sophisticated artificial intelligence (AI) technology delivering next generation analytics and decision making to Pharma marketers globally. E-VAI changes the game for marketers struggling to understand and get value from their marketing.