News: Police, Fire and Rescue
Home
News: Police, Fire and Rescue
Police, Fire and Rescue News
eNewsChannels NEWS: -- Mag Instrument is introducing the MAGLITE Tactical Group (MTG) at SHOT SHOW 2020. The introduction of MTG coincides with the release of several new and enhanced products for tactical use for law enforcement and military including, the ML150LRS Compact Rechargeable System, MAG-TAC II, and Butt Stock Shell Holder.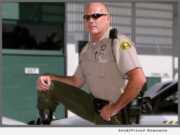 eNewsChannels NEWS: -- The National Law Enforcement Museum will open to the public on October 13 in Washington D.C. and MAGLITE(R) representatives and San Bernardino County Sheriff Lieutenant Jim Considine will be in attendance to experience this momentous occasion.
eNewsChannels NEWS: -- Guardian Angels Medical Service Dogs, Inc. is a national 501(c)(3) non-profit, located in Williston, Fla. On January 20, 2018 its Founder and CEO, Carol Borden and National Canine Program Director, Nate Burney were at the Mayflower Hotel in Washington, D.C. to accept the 2018 VETTY Award for outstanding efforts in Veterans Mental Health.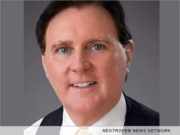 eNewsChannels NEWS: (BRADENTON, Fla.) -- Personal Injury and Auto Accident Attorney Bernard F. Walsh, helped support the North District of the Florida Highway Patrol's Troop "F" Holiday Party. The annual event is both a social gathering for FHP members and families and a fundraiser to help fill the monetary gaps in budgets.
NEWS: Bio Recovery, one of the nation's leading crime scene cleanup companies, granted access to a local film/TV producer who recently submitted a sizzle reel to the 360-Degree Unscripted Development Pipeline, an AandE Network, that seeks new talent for its television show pipeline. They are excited to announce that they are a finalist.
TAMPA, Fla. /eNewsChannels/ -- NEWS: SmartKiosk today announces their new technology designed to reduce the cost of incarceration. Taxpayers across the country are spending Billions of dollars annually to house and provide services to incarcerated people in U.S. jails and prisons. Little has been done to find ways to reduce those costs and still maintain the security that is necessary.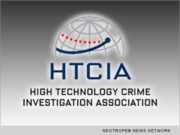 ROSEVILLE, Calif. /eNewsChannels/ -- NEWS: The High Technology Crime Investigation Association (HTCIA) will unveil its 29th Annual International Conference and Training Expo on August 30, 2015, at the Rosen Shingle Creek Resort in beautiful Orlando, Florida. This International Conference brings together groups including law enforcement, private industry, government and academia from the United States and from around the world.
NAPLES, Fla. /eNewsChannels/ -- NEWS: The Bible Life Church in Florida is donating three mobile homes on its property to the East Naples/Golden Gate Fire Control and Rescue District. It's a win-win partnership and the fire department has already used the trailers for smoke drills, confined space training and cross-training paramedics with Collier EMS.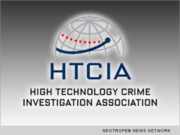 ROSEVILLE, Calif. /eNewsChannels/ -- NEWS: HTCIA (The High Technology Crime Investigation Association) will be hosting its 2nd Annual CISO Summit on Aug. 28, 2014 at the Hyatt Lost Pines Resort and Spa in Austin. This is a full day event where IT information security managers, risk management professionals and executives can interact and exchange strategies from leaders in the field.
AMES, Iowa -- A Paws of Life Foundation search and rescue dog recently was certified with her handler, 16-year-old Taylor Lane of Mesa, Arizona....