Home
News: Product Launches
Product Launch News incuding Entertainment, Medical and Retail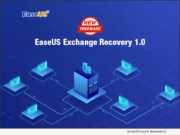 eNewsChannels NEWS: -- EaseUS has announced a new free utility for Exchange server user on-boarding - Exchange Recovery 1.0; recovering the lost EDB files by a quick 3 steps. This useful Exchange recovery app can solve a series of data loss cases in Exchange server database, and get business back to work with powerful recovery features.
eNewsChannels NEWS: -- Mortgage Capital Trading, Inc. (MCT), a leading mortgage hedge advisory and secondary marketing software firm, announced that it has officially launched Trade Auction Manager(TM) (TAM) to enable more efficient bidding of TBA mortgage-backed securities used by lenders to hedge their open mortgage pipelines. The browser-based software module is accessible via MCTlive!, the company's award-winning comprehensive capital markets platform.
eNewsChannels NEWS: -- End of Life Choices California announced today the official launch of its newly established non-profit organization dedicated to providing factual information and personal support regarding California's End of Life Option Act (EOLOA) and all other legal end-of-life options to the medical community and to the public.
eNewsChannels NEWS: -- In the midst of a thriving writing career, Daralyse Lyons, author of over 20 books, has just embarked on a new journey. On "The Transformational Storyteller" podcast, Daralyse takes the listener into the lives and minds of real people whose stories have the power to captivate and motivate.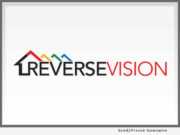 eNewsChannels NEWS: -- ReverseVision, the leading provider of technology and training for the Home Equity Conversion Mortgage (HECM) and senior lending industry, today announced the release of the Comparison Calculator within RV Sales Accelerator (RVSA).
eNewsChannels NEWS: -- Nayah Solutions, Inc., an educational training company, announces the launch of Nayah STEAM for Kids, a free calendar that lists science, technology, engineering, art, and mathematics (STEAM) events in the San Francisco Bay area.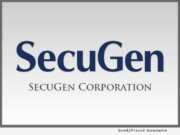 eNewsChannels NEWS: -- SecuGen is pleased to announce the release of the SecuGen SDK Plugin for Microsoft Remote Desktop. The new plugin allows users of Microsoft Remote Desktop Services to scan their fingerprint with a SecuGen reader connected to their local device and use that fingerprint to remotely authenticate to a SecuGen biometric application delivered over a secure Remote Desktop session.
eNewsChannels NEWS: -- "Stolen" (ISBN: 978-1733900812) by Caroline Klug is released in print today. It's the first in a planned series of fiction thrillers centering on controversial topics like drugs, sex trafficking, adultery, suicide, and other all too common mainstream struggles. These thrillers are sure to engage readers from beginning to end, but readers looking more closely will discover underlying allegories designed to inspire and encourage people in their personal lives.
eNewsChannels NEWS: -- Author Paul Orwell's new book "Total Sh*t Donald Trump" (ISBN: 978-1733807302; ppb; Oceania Press) released today on Amazon, Barnes & Noble, Apple and many other platforms, makes the case that the president is, in a sense, "the physical embodiment of our nation's collective excrement" and that "we citizens have a duty to flush it, not just shovel it."
eNewsChannels NEWS: -- IMPACT Group, Inc., a recognized Twin Cities-based management consulting firm and Managed Service Provider specializing in large scale IT and supply chain strategy, project delivery, cybersecurity and enterprise program management, announced today the launch of SecureNow - professional cybersecurity your organization can afford.