Home
News: Product Launches
Product Launch News incuding Entertainment, Medical and Retail
eNewsChannels NEWS: -- The Herbal Compliance Co. announces the launch of its compliance consulting services for legal medical cannabis and hemp businesses. This unique company will also be partnering with GrowthFountain to raise $1 million in funds through a unique form of investor funding called Regulation Crowdfunding.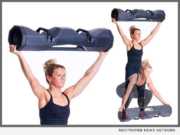 eNewsChannels NEWS: -- Hedstrom Fitness is thrilled to announce the launch of their newest product in the Hydro-Inertia(R) Training line, the Surge(R) Storm. Hedstrom Fitness has brought Hydro-Inertia Training to the forefront with the Surge and Kamagon Ball(R) over the last three years.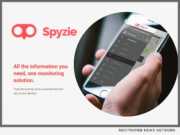 eNewsChannels NEWS: -- With employees wasting 759 hours each year due to workplace distractions, and parents admitting that their children spend too much time on their gadgets, it's little wonder that the country is facing a mobile phone epidemic. But a new platform called Spyzie aims to help rewind times back to before mobile phones dominated lives.
eNewsChannels NEWS: -- CosaTron, a global supplier of air purification equipment to the commercial and institutional markets for six decades, announces the introduction of its CosaClean product line into the residential market. Made in the United States, the CosaClean product is being released for consumer shipments starting May 2017.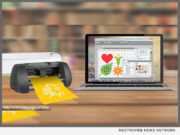 eNewsChannels NEWS: -- As the world's leading sign-making solution provider, EasyCut Studio recently announced its newly-developed professional version of vinyl cutting software - EasySignCut Pro, The software includes a host of advanced features plus accurate contour cutting capability.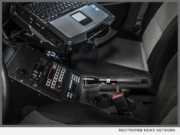 eNewsChannels NEWS: (ONTARIO, Calif.) -- Mag Instrument, Inc., the world leader in flashlight technology, will introduce its most powerful flashlight yet -- the rechargeable ML150 LR(TM). Despite its mid-size (C-cell format) dimensions, the ML150LR(TM) generates a stunning 1,000 lumens and achieves a beam distance of over a quarter-mile. And thanks to multiple power settings and critical efficiency innovations, it can run for up to 75 hours on a single charge of its state-of-the-art Lithium Iron Phosphate (LiFePO4) battery.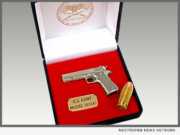 eNewsChannels NEWS: (ROME, Ga.) -- Hampton & Weaver, a small firm in historic Rome, Georgia has begun producing a Collection of "Famous Handguns of the World" in one-quarter scale. These mini-replicas vary from 1 1/2-inches to 3 3/4-inches in length, are cast from zinc, electroplated with silver and an antiqued finish is applied to accentuate the features of each miniature. Every model is simply exquisite, with aesthetic detail ingrained into each creation.
eNewsChannels NEWS: (HOLLYWOOD, Fla.) -- Today DIB Funding, Inc., the creators of the digital currency known as DIBCOIN, is proud to announce a billion-dollar liquidity partnership with Digitas Bank. This partnership will immediately give present and future DIBCOIN holders the ability to deposit and withdraw DIBCOIN and FIAT currency in a single transaction and with complete financial privacy.
eNewsChannels NEWS: (SEVIERVILLE, Tenn.) -- Dark Horse Comics and Prestige Imports LLC has selected XXX Distillery LLC's two locations to produce Hellboy Hell Water Cinnamon Whiskey. "We selected these craft distillers based on product quality, production capability and great tasting cinnamon whiskey," says Tom Cleaver, Prestige Imports LLC founder.
eNewsChannels NEWS: (LONDON, U.K.) -- Wondershare, a top-ranking software company, is excited to announce that its newly-updated dr.fone toolkit for iOS is the world's first data recovery solution to be fully compatible with iOS/iCloud 10.3. dr.fone is the world's first and best provider of iOS and Android data recovery software. It has all the tools needed to keep mobile phones running at 100 percent.