Home
News: Product Launches
Product Launch News incuding Entertainment, Medical and Retail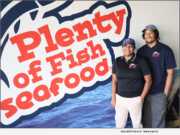 eNewsChannels NEWS: -- Billy Wright II and his sister, Bree Wright recently opened Plenty of Fish Seafood, their first restaurant in a chain of seafood eateries, in Lancaster, Calif., the heart of the valley's high desert!
eNewsChannels NEWS: -- The summer of 2020 will have varied meanings for people around the world. For Eugene L. Brill, a nature photojournalist and nonfiction author, it meant inspirational walks around New Orleans' Lafreniere Park. In his newly-released coffee table book, "Summer of 2020: Walks at Lafreniere Park," Brill shares the history and photography of this natural oasis which includes a staggering number of bird species.
eNewsChannels NEWS: -- Senior Living Foresight announced today that the Founder and Publisher Steve Moran, an industry pundit, shares his leadership philosophies in his newly published book, "Lead Don't Manage" (ISBN: 978-1734686401). His company is a content creation platform assisting providers to operate excellent senior housing communities.
eNewsChannels NEWS: -- SunBug Solar, a Massachusetts-based solar solutions provider, has completed the construction of a dual-use solar-terra photovoltaic system in Monson, Massachusetts. The design of the system allows the local landowner to harvest both sun from above and crops from below on land which has been in the family for three generations.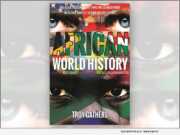 eNewsChannels NEWS: -- In his newly released book "African World History" (ISBN: 979-8669353353) author Troy Gathers seeks to bring a calm to America's storm. According to Troy Gathers of BE YOU PUBLISHING, the year 2020 will forever leave a permanent blemish in our lives. Not only are we still in the middle of a global pandemic, but we are approaching one of the most controversial Presidential Elections in modern times.
eNewsChannels NEWS: -- no1uno (pronounced "no one you know") are set to release the Special Remastered EP Edition from their 2000 full-length CD, "no1uno2," on Friday, October 30. In celebration of its 20th anniversary, this EP edition features select tracks including their eclectic rock epic, "down - the dance," described as a "dark moody atmosphere" with a "beautifully eerie vibe."
eNewsChannels NEWS: -- Dr. Singh, also known as the CampaignGuru®, has released a new website: TWITTERISM.COM which analyzes over 50,000+ of President Donald J. Trump's "social media voice" from his tweets in real-time using AI. The website provides the Tone in which the tweets are delivered.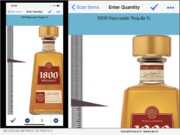 eNewsChannels NEWS: -- Beverage Metrics, an emerging Colorado-based beverage management technology company for the hospitality industry, today announced the launch of its next generation beverage management inventory tracking system. The new system provides operators with a comprehensive tool to track, manage and reduce excessive costs associated with their beverage program.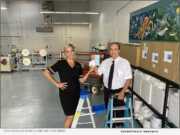 eNewsChannels NEWS: -- Kona Mask Co. LLC, located in Kailua-Kona near Costco, will begin producing N-95 and flat-pleated masks using two automated machines. "We can produce 1 million masks every 3 weeks made right here in Hawaii," says Nicolas Garcia, CEO of Kona Mask.
eNewsChannels NEWS: -- DR ZVI PEARLSTEIN, founder of Missing Links Health, Inc., is proud to introduce his latest innovation, SitFit Chair, a revolutionary portable multi-positional personal home gym chair.