Home
News: Product Launches
Product Launch News incuding Entertainment, Medical and Retail
eNewsChannels NEWS: -- Send2Press®, a newswire service of Neotrope®, launched in 2000, announced today an expansion of its "Social Flurry" news amplification tools. Send2Press began promoting client news content via social media in 2005, with the nascent launch of the original social sites. Its Social Flurry℠ program helps clients engage staff, friends, and clients to amplify reach of news announcements onto a larger social footprint, at zero cost.
eNewsChannels NEWS: -- Vape Detector, a Californian brand, has announced the launch of its line of Vape Detectors for schools, hotels, businesses, and parents. The growing popularity of vaping among young people has made it increasingly difficult for schools and workplaces to enforce policies against it. Vape Detector™ is a trademarked brand of Forensics Detectors which is a leading gas detection company located in Los Angeles, California.
eNewsChannels NEWS: -- Culture Aesthetics & Wellness, a new med spa located in the Farragut community, has recently opened its doors with a mission to offer the people of Knoxville and East Tennessee a true, all-inclusive experience, owners say. It's been a labor of love, but the practice established its sophisticated, state-of-the-art facility off Concord Road followed by the launch of its cutting-edge website, all to rave reviews from an eager client-base.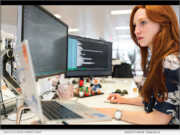 eNewsChannels NEWS: -- Bash Foo, specializing in web design, SEO, creative services, and digital marketing, announced today the introduction of Fractional CMO and Sales Enablement to its popular service offerings. The new services augment and highlight Bash Foo's continued expansion, enhancing its clients' sales and revenue goals.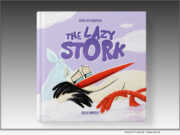 eNewsChannels NEWS: -- Diana Aleksandrova has always wanted to be a mom, but after years of trying to become pregnant, that dream hasn't come true yet. Inspired by her struggles and the legend about the storks bringing the babies, she writes "The Lazy Stork" (ISBN: 978-1953118264; May 2023; Dedoni).
eNewsChannels NEWS: -- EnergyCAP, a leading provider of energy and sustainability enterprise resource planning (ERP) software, today announced the launch of CarbonHub, a new solution that offers financial-grade carbon accounting and sustainability reporting.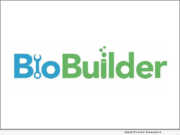 eNewsChannels NEWS: -- The BioBuilder Educational Foundation, Inc. ("BioBuilder"), which has a decade of empowering teachers and schools to bring synthetic biology education to school districts in 47 states, today announced its launch of a strategic planning process designed to grow the bioeconomy workforce at scale in urban, rural, and tribal communities.
eNewsChannels NEWS: -- As Phoenix hotels and resorts prepare for the influx of guests attending the Professional Football Championship Game in February, fashion-conscious visitors who love football are sure to get excited about Soul Carrier's new football leather handbag collection.
eNewsChannels NEWS: -- Artemetrx®, the industry's most preeminent platform for integrated drug cost management, is now even more robust with the launch of its new module, Artemetrx Extend™. With greater insights and analytics, Artemetrx Extend is a custom reporting tool that provides unparalleled data access through its user-friendly platform.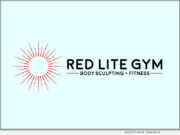 eNewsChannels NEWS: -- Red Lite Gym in Bentonville introduces a new fitness concept that combines a personalized boutique gym experience with cutting edge red light therapy body contouring treatments. Started operation on August 1, 2022, Red Lite Gym uses the only FDA-cleared red light therapy body sculpting wrap in the U.S.