Home
News: Product Launches
Product Launch News incuding Entertainment, Medical and Retail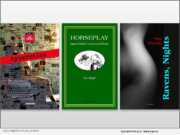 eNewsChannels NEWS: -- Deuxmers Publishing announces the release of two new novels by Lee Siegel, "Typerotica" and "Horseplay"; and a long-awaited collection of new poems by Peter Shaindlin, titled "Ravens, Nights."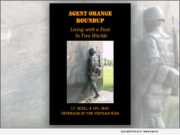 eNewsChannels NEWS: -- National Agent Orange Day is August 10. While COVID-19 races through the U.S. population, another invisible killer continues to rage among our already endangered population. Agent Orange continues to contaminate and kill civilians and veterans more than 50 years after spraying. Two Marines, Brent MacKinnon and Sandy Scull, have published a personal account detailing damage done to both body and soul: "Agent Orange Roundup: Living with a Foot in Two Worlds" (ISBN 978-1634989565).
eNewsChannels NEWS: -- Individuals who are living with a terminal illness and the people who love them can now deeply transform their shared experience of the dying process, thanks to a new book released today by author Melody LeBaron, "Transforming Death: Creating Sacred Space for the Dying" (ISBN: 978-1733477123).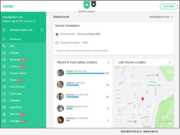 eNewsChannels NEWS: -- Spyine, a well-established phone monitoring application, rolled out a new parental monitoring feature for its users recently. The iPhone Parental Monitoring feature helps track the iPhone activities and is expected to solve the biggest problem of parents.
eNewsChannels NEWS: -- "Through It All I'm Still Standing" (ISBN: 978-1735052519) is the first book from the talented writer and publisher Towanna Hogue as she shares her personal experiences surviving several challenges, including marriage, divorce, cancer, and starting over with readers worldwide.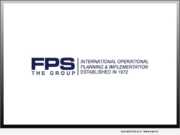 eNewsChannels NEWS: -- Facilities Planning Services Group has announced the formation of the FPS Re-shoring Team. This team of specialist will help USA companies relocate their manufacturing operations back to the mainland to lessen their dependency on offshore outsourcing.
eNewsChannels NEWS: -- ZenTek Consultants is pleased to announce the launch of the ZenTek Civil Engineering Hub, the premier professional tool for anyone who works in the Civil Engineering & Survey industries.
eNewsChannels NEWS: -- Mullen's Miracles announced today the activation of its second stage as a newly established non-profit organization dedicated to nourishing the needs of those in crisis. Mullen's Miracles is providing individualized options, respective support systems, and support provisions to those on the edge, to those assisting others in crisis and to those that have lost a loved one to suicide.
eNewsChannels NEWS: -- RPP Products today announced that it has selected Sagon-Phior and SDDPR as its branding and PR team for the company's new Premier Pure hand sanitizer product line. In March 2020 in response to the COVID-19 pandemic, RPP Products pivoted from motor oil production to hand sanitizer production in just seven days.
eNewsChannels NEWS: -- The alluring beauty of classic automobiles is the subject of short videos by television camera-crane specialist Howard Heitner, launching as Classic Car Video. The series starts with heavyweights of classic car subculture: A rare '69 Corvette; and the celebrated '64.5 Original Mustang.