Home
News: Product Launches
Product Launch News incuding Entertainment, Medical and Retail
eNewsChannels NEWS: -- Top of Mind Networks, a leader in customer relationship management (CRM) and marketing automation software for the mortgage lending industry, today announced the launch of Mortgage Marketing University (MMU), a free program designed to help mortgage professionals take their marketing skills to the next level.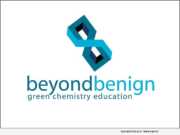 eNewsChannels NEWS: -- Beyond Benign, a green chemistry education nonprofit, today announced the launch of its Green Chemistry Commitment (GCC) 25x25 Initiative, working to ensure that 25 percent of graduating chemists in the US have a background in green chemistry by 2025 with the support of Beyond Benign partner Dow (NYSE: DOW).
eNewsChannels NEWS: -- Garden Light LED announces their Micro Series fixtures designed to project powerful light from a small source in areas like stairs and steps, discrete overhangs, handrails, trees, potted plants, water features, and garden landscapes. Available in five different beam patterns, the Micro Series fixtures are miniature, measuring only 1.3 inches (w) x 1.5 inches (l) x 0.5 inches (h) - smaller than a matchbook.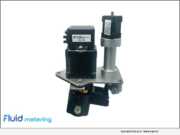 eNewsChannels NEWS: -- Fluid Metering Inc. a microfluidic solutions provider is pleased to introduce the FVD series of variable dispense pumps (patent pending). As microfluidics continue to emerge as powerful technology in the life sciences sector so is the desire to simplify fluidic architecture.
eNewsChannels NEWS: -- Bonsi Inc, a premier manufacturer and retailer of superior small appliances, introduces a new generation of cordless blenders that gives you the power of a traditional blender on the go. Bonsi Blend launch's on Indiegogo on the 26th of January. Bonsi Blend connects directly to RTIC®, Yeti®, and Hydro Flask® bottles. A 25-Volt power pack providing 750-watts of peak power and up to 30 blends per charge.
eNewsChannels NEWS: -- As musicians around the world await the imminent release of Ableton Live's latest version, Live 11, Brooklyn-based music education platform Soundfly today launches one of the first and most comprehensive online courses on making music with Ableton Live, exploring the cutting-edge features that will be available in the upcoming Live update.
eNewsChannels NEWS: -- HC Publishing today announced that "The New American State" (ISBN: 978-1735716008), a book written by political scientist Dimitar Avramov that explains the changes in American politics and the Western form of government, has been made available to Amazon Kindle Unlimited subscribers.
eNewsChannels NEWS: -- Boomi Coffee, the widely recognized beverage brand, introduces the Araku Boomi Instant Coffee to promise unique aroma and flavor to coffee lovers. If you just want to enjoy a delicious cup of coffee without the hassle of brewing it yourself or spending $5 at a coffee shop, your wait is over and you must try Araku Boomi Instant Coffee.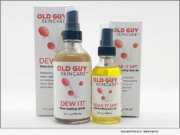 eNewsChannels NEWS: -- With its mission to put the bounce back into older men's skin, Old Guy Skincare™ LLC introduces its first two all-natural skincare products to the American market. Founded by three "old guys," the new Massachusetts-based company offers a simple two-step program to help refresh and rejuvenate men's skin that's "been there and done that."
eNewsChannels NEWS: -- DHS' Community COVID Coalition will provide culturally relevant communication resources for states to use on social media. States that participate in the coalition will receive targeted, culturally relevant social media resources developed and tested by public health communications experts.