Home
News: Product Launches
Product Launch News incuding Entertainment, Medical and Retail
eNewsChannels NEWS: -- Sales Boomerang, the mortgage industry's top-rated automated borrower intelligence and retention system, today released its inaugural Mortgage Market Opportunities Report. According to the report, refinance opportunities continue to dominate the market, but a promising uptick in new listings was also evident in the Q2 data. Mortgage servicers will need to closely manage their default and foreclosure risk in the coming months, as the second quarter saw nearly two out of five customers trigger a risk-and-retention alert.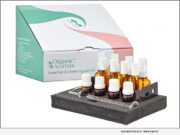 eNewsChannels NEWS: -- Organic Aromas®, creator of the innovative nebulizing aromatherapy diffuser has once again introduced cutting edge products to the market. The Essential Oil Blending Lab Kit, The Attar Nebulizing Diffuser and the ultimate blending guide eBook are now available. The company has also received a new trademark for the Raindrop diffuser design.
eNewsChannels NEWS: -- SanAttest, LLC, a fast-growing provider of training, validation and tracking technologies for cleaning and sanitizing processes, today announced it has launched its new flagship offering. Ideal for businesses of all types and sizes.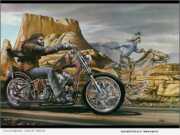 eNewsChannels NEWS: -- GIT Corp., a publishing company out of New York, today announced a new partnership with ER71 USA. Inc. ("ER71") to license an exciting new monthly motorcycle magazine title that brings all the two-wheeled excitement of the motorcycle culture to the masses.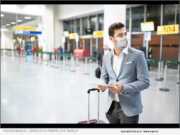 eNewsChannels NEWS: -- Zootility, a design-driven US manufacturing company, announces a breakthrough innovation - the first travel eye shield, known as Hover Shield, that attaches to any disposable mask. Unlike any of its conventional bulky design predecessors, the nearly invisible Hover Shield provides an attractive solution for traveling, seasonal allergies, yard work, large public gatherings, institutional settings, and working in dusty environments.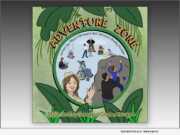 eNewsChannels NEWS: -- Authors Allison Klimowicz and Veronica Stanley-Hooper have written a children's book entitled "Adventure Zone" (ISBN: 979-8524737199). This book, written for parents and children from the ages of 6 to 12 years old, explains pediatric therapies in a fun, informative way.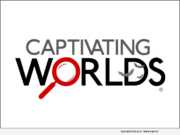 eNewsChannels NEWS: -- Captivating Worlds proudly announces its official Grand Opening on Thursday, July 15 in New Albany / Northeast Columbus. Captivating Worlds offers real life puzzle/escape rooms where friends, families and co-workers work together to solve mysteries, puzzles and games before the time runs out.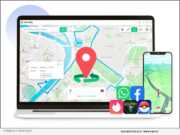 eNewsChannels NEWS: -- Do you want to access Geo-restricted apps and games without the location restriction? Or would you like to change the geographic location to fool your friends into thinking you are somewhere else? Well, try using MockGo from Foneazy Studio to transport your GPS location to anywhere in the world without having to jailbreak the device. It works with all location-based apps, such as Pokemon Go, Ingress, Life360, Fitness app, Facebook, etc.
eNewsChannels NEWS: -- Dining Out Media LLC will be hosting the 1st Annual Dining Out Jersey Foodie Expo on Thursday July 15, 2021 from 6 p.m. - 10 p.m. at The Terrace at Biagio's in Paramus, N.J. The event will feature North Jersey's best restaurants, gourmet food shops, BBQ, craft beer, wine, and spirits, as well as celebrity guests, music, and other food-related vendors.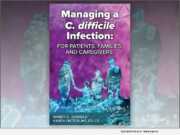 eNewsChannels NEWS: -- In the new book, "Managing a C. difficile Infection: For Patients, Families, and Caregivers" (ISBN: 979-8519789851), Nancy C. Caralla, three-time C. diff. Survivor, Founding President of the C Diff Foundation, and Karen F. Factor, MS, RD. LDN, Nutrition Wellness Chairperson, share their knowledge and experience with patients, family members, and caregivers who have been impacted by a CDI infection.