Real Estate Industry News, including SFR and Commercial Development
eNewsChannels NEWS: -- Clear Realty and their real estate technology division Sell-Star released today an in-depth report on how the economic freefall triggered by fear of death from COVID-19 instantly formed the 2020 Black Hole Recession and now affects Metro Denver home values and the safety of 250,000 or so families and individuals wishing to sell or buy a home over the next two-and-a-half years.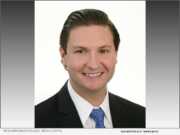 eNewsChannels NEWS: -- SROA Capital, LLC ("SROA"), a West Palm Beach-based vertically-integrated real estate investment management firm with $1 billion of assets under management and owner/operator of Storage Rentals of America, announced today that it has paid its first quarter distribution.
eNewsChannels NEWS: -- Okie Land & Home Monica Lambert are joining 580 Realty, a successful association which will bring together an independent firehouse to a stellar realty team, expanding the service area by an additional five counties. This now includes Coal, Pontotoc, Pittsburg, Latimer, Pushmataha, Hughes and McIntosh. From Lake Eufaula to Lake Texoma! Kiamichi Wilderness to Arbuckle Mountains!!!
eNewsChannels NEWS: -- Certain Lending released a national survey of real estate investors. A majority of real estate investors expect COVID-19 will cause home prices to decline up to 20%. The survey of 569 real estate investors across the U.S., conducted between April 20 and 24, is the first of its kind.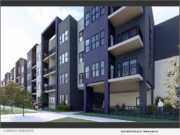 eNewsChannels NEWS: -- Current Builders today announced they have been selected as the general contractor for the Gallery 3100 residential project in St. Petersburg, Florida. The $20 million, 122-unit residential project is being developed by Mosaic at Grand Central and the architectural firm is Baker Barrios.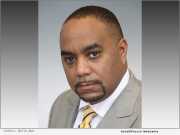 eNewsChannels NEWS: -- The COVID-19 crisis could create opportunities for the Philadelphia region to thrive as a real estate market going forward, and buttress its reemergence as a center for business, according to an expert at Rittenhouse Appraisals.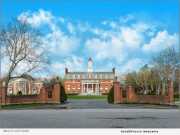 eNewsChannels NEWS: -- Maltz Auctions, a premier full-service auction company serving the Continental United States and Caribbean, announced it will pursue buyers for the idyllic 155-acre Green Mountain College Campus, anchoring Main Street, in the Historic downtown of Poultney, Vermont.
eNewsChannels NEWS: -- veryone has been economically impacted by COVID-19 in one way or another and property appraisers are no exception. However, Anow, an appraisal management software developer, is excited to announce the launch of Anow Walkthrough a sophisticated, but straightforward homeowner inspection product.
eNewsChannels NEWS: -- The real estate market, with its reliance on in person contact, is struggling as a result of social distancing. To help solve this challenge, Shimmer Media LLC today announced the latest Homes edition of its Spice mobile app. Spice Homes puts owners back in touch with buyers by integrating live video calls directly into each real estate property listing.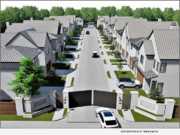 eNewsChannels NEWS: -- In uncertain times, Lou Olerio, President of Olerio Homes safely continues forward breaking ground on Modella Park, a gated neighborhood with 24 soft-contemporary patio homes.