Real Estate Industry News, including SFR and Commercial Development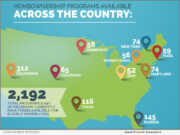 eNewsChannels NEWS: -- Down Payment Resource (DPR), the nationwide database for U.S. homebuyer assistance programs, today announced the release of its latest Homeownership Program Index (HPI). The firm's analysis of 2,192 homebuyer assistance programs in its DOWN PAYMENT RESOURCE® database showed measurable quarter-over-quarter gains in program funding levels and an increased prevalence of programs aimed at assisting community heroes.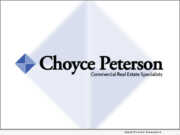 eNewsChannels NEWS: -- Choyce Peterson, Inc., a full service commercial real estate brokerage firm with a specialization in tenant representation, announced the release of its 24th semi-annual Lower Fairfield County Office Space Availability Poster.
eNewsChannels NEWS: -- Maltz Auctions, a premier full-service auction company serving the Continental United States and Caribbean, has announced it will auction 1835 shares of capital stock of 45 East 66th Owners Corp. and appurtenant to 45 East 66th Street, PHAB, New York, New York on Wednesday, March 2, 2022, at 9:30 a.m., in person at the offices of Pryor Cashman LLP, located at 7 Times Square, New York, NY, and online via Maltz Auction's website.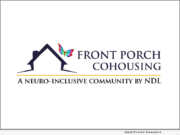 eNewsChannels NEWS: -- Front Porch Cohousing is excited to announce the launch of their new brand and the inspiration behind that change. As a cohousing community of private homes clustered around shared space, Front Porch Cohousing will intentionally design spaces to create opportunities for those with and without neuro or cognitive disabilities to build meaningful and lasting relationships.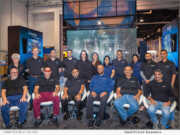 eNewsChannels NEWS: -- Domotics RE-Technologies, LLC ("Domotics") is a real estate technology company with solutions that revolutionize how home buyers and sellers interact in the digital world. Domotics was nominated for the prestigious Residential Systems 2022 Picks Awards at the CES show in Las Vegas for its industry-leading solution that promises to advance the real estate buying experience.
eNewsChannels NEWS: -- BankSouth Mortgage today announced that Senior Mortgage Banker Shannon K. Bradshaw has been recognized as a 2022 Five Star Mortgage Professional award winner. Each year, Five Star Professional honors outstanding real estate agents and mortgage professionals across the country, recognizing no more than 7% of all agents in a market.
eNewsChannels NEWS: -- The Sales4Roofers team continues to push boundaries in the global roofing industry by providing solutions that help roofers engage their customers - existing and potentials, better, while also ensuring homeowners have a seamless experience.
eNewsChannels NEWS: -- COR Consultants is pleased to announce that Mike Holt has joined the team as a real estate agent. Mike Holt is an Ahwatukee Realtor who has a degree in Computer Science and past experience managing teams at Amazon.
eNewsChannels NEWS: -- Today, Swift Homes announced a partnership with Cox Media Group on a multiplatform marketing campaign in Atlanta to help build awareness of Swift Homes' benefits and seller-friendly offerings that are available to consumers who are looking for real estate advice and services.
eNewsChannels NEWS: -- HomeBinder, a centralized home management platform that keeps homeowners connected with mortgage lenders, Realtors and other authorized professionals, today announced a new integration with Thumbtack. The integration expands upon the more than 23,000 recommended service providers already listed in HomeBinder.