Real Estate Industry News, including SFR and Commercial Development
eNewsChannels NEWS: -- Lawyers Title is excited to announce its collaboration with Simply Adorable and other esteemed vendors to organize the much-anticipated Holiday Shop-A-Palooza event. The event, which aims to support the Chris Paddock family, will take place at the Amarillo Country Club on November 30, 2023, from 6 p.m. to 8 p.m.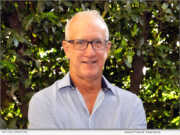 eNewsChannels NEWS: -- Real estate veteran Mitchell Bradford has joined the talented team at Diversified Pacific. His 35 years of experience and leadership in the industry as a homebuilder and multi-family investor/owner will play a key role in the company as it seeks to grow and expand its reach and focus.
eNewsChannels NEWS: -- For over 30 years, across thousands of auctions, Tranzon Fox has been the key to unlocking the value of its clients' real estate by providing expertise in property evaluation and competitive auction sales. The firm's new name reflects our essential role in helping sellers achieve success. Still short and sweet, Tranzon Fox is now known as Tranzon Key, according to the firm.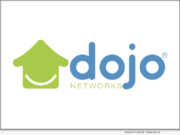 eNewsChannels NEWS: -- Dojo Networks, a leading national provider of high-speed internet services, is bringing Managed WiFi for multi-tenant housing (apartment buildings) to underserved communities through a new partnership with A2D. As a Competitive Local Exchange Carrier (CLEC), A2D develops, owns, and operates open access networks with a focus on improving infrastructure in underserved urban and rural communities.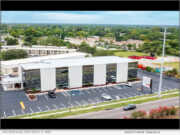 eNewsChannels NEWS: -- Lincoln Financial Services, an Orlando, Florida developer and visionary in the realm of property development, has announced the completion of its latest landmark project, the stunning transformation of 6709 Ridge Road. It was originally purchased out of receivership and reinvented through a $2.6 million investment.
eNewsChannels NEWS: -- The Phoenix Property Group, an Orlando, FL based developer and AMJ Group Inc., a Gainesville, FL based developer have recently partnered to create LRR Property Investments. As a new dynamic player in the real estate market, they are proud to announce the successful acquisition of a prime building located at 3655 Henderson Boulevard in Tampa, Florida.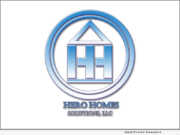 eNewsChannels NEWS: -- Affiliates of Hero Homes, have expanded its portfolio in the Cleveland, Ohio, metro area with the acquisition of the 27 unit Superior apartments in Cleveland Heights and 55 scattered site single family rental homes throughout the Cleveland Metro area. The 82 units will be added to its existing 36 homes already owned and operated in the Cleveland metro market.
eNewsChannels NEWS: -- Town hall meetings focused on the future of Centerville in Goochland County reveal neighbors who are keenly aware of inevitable growth and development, with an expressed desire to "grow gracefully," according to Tranzon Key. Local residents are already seeing residential developments springing up - Reader's Branch and Mosaic are a couple of the newer ones.
eNewsChannels NEWS: -- In the riverine coastal community of Kilmarnock, Jackie Brown is a fixture, known as the head chef and shop proprietor of the Main Street establishment, "Carried Away Cuisine" kitchen and shoppe. What she's known for are her glass cases filled with delectable delights, according to auction firm Tranzon Key, whom Ms. Brown has hired to sell the real estate, kitchen equipment, furniture, and equipment as a package.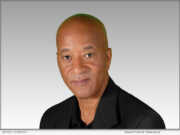 eNewsChannels NEWS: -- Timeshare Cancellation Mastery, an innovative venture led by Wayne C. Robinson, a seasoned expert in the timeshare industry, has successfully completed its pilot program, marking a pivotal moment in the realm of timeshare cancellation solutions. With over 220 enthusiastic timeshare owners enrolled in their cutting-edge timeshare cancellation course, Robinson's brainchild is poised to redefine the industry.