Real Estate Industry News, including SFR and Commercial Development
eNewsChannels NEWS: -- Homebuyer Advisors, LLC announced today that new construction, Marine by the Sea, townhomes located at 3232 Marine Drive, Pompano Beach, Florida 33062 and 3230 Marine Drive Pompano Beach, Florida are move-in ready townhomes and available for occupancy. Marine by the Sea townhomes are elegantly custom designed 3-bedroom and 2.5 townhomes with 1-car garages.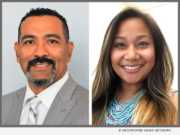 eNewsChannels NEWS: -- The Coalition for Responsible Community Development (CRCD), a South LA based non-profit serving the community through youth, workforce and economic development initiatives, is proud to announce the addition of two members to their executive leadership team, Chief Operating Officer Angela LoBue and Chief Real Estate and Economic Development Officer Alejandro Martinez. The increase in senior staff will allow CRCD to develop new programs and initiatives while expanding their footprint.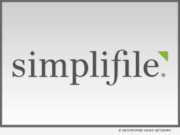 eNewsChannels NEWS: -- Simplifile, a leading provider of real estate document collaboration and recording technologies for lenders, settlement agents, and counties, today announced that 31 additional recording jurisdictions throughout the Northeast, Southeast and Mid-Atlantic have signed on to Simplifile's e-recording platform.
eNewsChannels NEWS: -- NAMB, an association that represents the interests of individual mortgage loan originators and small to mid-size mortgage businesses, has announced its housing outlook and its plans to advocate for change.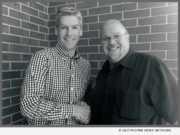 eNewsChannels NEWS: -- Pendo, a nationwide appraisal management company (AMC), announced that Paul Wholley has been hired as VP of Sales, responsible for leading the company's national sales team. The company's proprietary QC technology boasts numerous unique features that assure the highest levels of quality and compliance.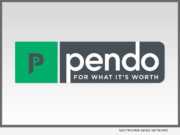 eNewsChannels NEWS: -- Pendo, a nationwide appraisal management company (AMC), has made enhancements to their Appraisal Review Tool, which is part of their proprietary technology solutions for appraisal management. Pendo's Appraisal Review Tool assists their quality review team in managing the process of checking each and every appraisal, ensuring reports are accurate, complete and most of all compliant.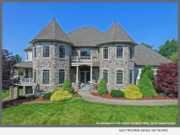 eNewsChannels NEWS: -- Bedford, New Hampshire's Castle on the Hill has caught the attention of WMUR's Mansion Monday. Recently listed for sale, this luxury residence sits on top of a hill with breathtaking panoramic mountain views. The home got its name from the two stone turrets that grace the front. Molly B. Miller, owner of Mountain Side Properties and listing agent for the Castle on the Hill, was surprised to see the home on Mansion Monday.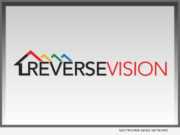 eNewsChannels NEWS: -- The following ReverseVision experts, whose expertise on the Home Equity Conversion Mortgage (HECM) ranges from HUD guideline interpretation to market analysis to education, are available for interviews regarding HUD's planned changes to the HECM program.
eNewsChannels NEWS: -- Springer Realty Group is an up-and-coming independent brokerage that serves clients throughout Pennsylvania. This year alone, they have grown by nearly 50-percent, and they recently opened their fourth office in Blue Bell. Top Chester County PA Realtor Don Dowd is one of the agents that has joined SRG during the past year.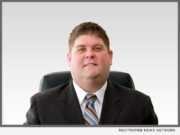 eNewsChannels NEWS: -- Chester County commercial real estate broker Jeff Dowd, an (Associate Broker) at Zommick McMahon Commercial Real Estate, Inc. does about 50 deals a year. This makes him one of the top commercial real estate agents in the greater Philadelphia areas. Jeff has nearly two decades of experience in the industry, and he has done numerous multi-million dollar deals in cities and towns throughout the region.