Rhode Island Business News, Technology News & Entertainment (U.S.)
WESTERLY, R.I. -- Every second counts in an emergency. Life-Prints child ID software prepares parents for child emergencies, by digitizing medical records, photos, contact...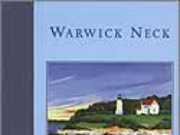 WARWICK, R.I. -- "Warwick Neck - A Collection of Memories," edited by Bill Nixon, is a visually stunning, 400-page book with over 800 photographs; it will take the reader back in time through a collection of newspaper articles, photos, and stories about a colorful community that sits on the edge of Narragansett Bay in Rhode Island.
WARWICK, R.I. -- Business Education Publishing announces the release of a new, interactive and fun board game - Keyboarding Trivia - designed to take students temporarily away from the keyboard while reinforcing letter-key memory. The game, designed for middle and high school students as well as adults, keeps students moving across game board spaces which are designed as keys, while answering fun, keyboarding trivia questions.