Education News, Schools and Colleges, eLearning and Related News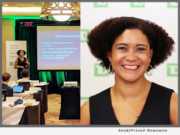 eNewsChannels NEWS: -- Today, TD announced nonprofit Byte Back, Inc. as one of 10 recipients of the inaugural TD Ready Challenge grants. Each recipient organization will receive CDN $1 million (USD $775,000) to help them scale innovative solutions aimed at preparing North Americans for the economy of the future.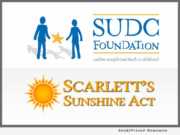 eNewsChannels NEWS: -- The SUDC Foundation is pleased to support Scarlett's Sunshine on Sudden Unexpected Death Act, legislation introduced by U.S. Senators Bob Casey (D-PA), Johnny Isakson (R-GA), Sherrod Brown (D-OH), and U.S. Representatives Gwen Moore (WI-04), Tom Cole (OK-04) and Jaime Herrera Beutler (WA-03) to combat Sudden Unexplained Death in Childhood (SUDC) and Sudden Unexpected Infant Death (SUID).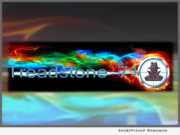 eNewsChannels NEWS: -- Treadstone 71 announced today a revolutionary new model for building cyber intelligence programs while certifying staff. The Cyber Intelligence 12-Month Online Subscription Program guides organizations in their intelligence program build through online lectures, demonstrations, and templates covering the intelligence life-cycle and beyond.
eNewsChannels NEWS: -- It's a fact, says Residents Medical. There's an increasing shortage of primary and specialty care physicians in the U.S. According to new research by the Association of American Medical Colleges, estimates show that by 2030 there could be a shortage of up to 120,000 licensed physicians. Residents Medical is working to help fill the gap.
eNewsChannels NEWS: -- Paragon BioTeck, Inc., an ophthalmic pharmaceutical and medical device company, announced today that Alejandro Arboleda has been named its 2018 Koch Kellan Scholar. Paragon Gives, a Paragon BioTeck initiative, awards the Koch Kellan Scholarship to an outstanding graduate medical student committed to elevating the standard of eye care through social responsibility and a clinical, teaching or research career in ophthalmology.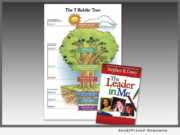 eNewsChannels NEWS: -- Clarke County State Bank (CCSB), through the John T. Vucurevich Foundation, continues to support Clarke Elementary School as an official school in "The Leader in Me" program. Since 2012, CCSB has been a strong contributor to the program providing the base funding for its launch with foundation grants and bank donations.
eNewsChannels NEWS: -- Union Institute & University's Board of Trustees today announced the appointment of Dr. Karen Schuster Webb as the university's sixth president, effective July 1, 2018. Dr. Webb succeeds Dr. Roger H. Sublett, who is retiring after serving Union as president since April 2003. A Board-appointed transition committee will assist Dr. Sublett and President Elect Webb in the coming months.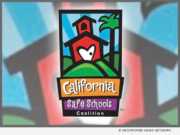 eNewsChannels NEWS: -- California Safe Schools celebrated the outstanding efforts of more than 800 Los Angeles Unified School District (LAUSD) Plant Managers and their supervisors at four luncheons honoring elementary, middle school, and high school Plant Managers for their exceptional efforts in implementing the most stringent school pesticide policy in the nation for the past 20 years.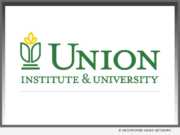 eNewsChannels NEWS: -- Union Institute & University's Master of Arts in Clinical Mental Health Counseling Program is awarded accreditation by the Council for Accreditation of Counseling and Related Educational Programs (CACREP). Union is a national university with academic centers located in: Ohio, Florida, and California.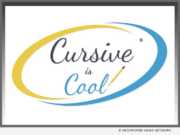 eNewsChannels NEWS: -- Cursive writing continues to enjoy increasing appreciation in the United States and around the world, and the annual Cursive is Cool contests for 2018 are launching on the 41st anniversary of National Handwriting Day, celebrated around the world on Jan. 23 each year. Presented by the Campaign for Cursive, a committee of the American Handwriting Analysis Foundation, the date is associated with the birth of John Hancock.