Education News, Schools and Colleges, eLearning and Related News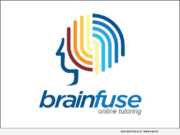 eNewsChannels NEWS: -- The New York Public Library has partnered with online tutoring service Brainfuse to offer all New York area students access to free after-school homework help, including virtual 1-on-1 tutoring in a wide range of subjects for K-12 students.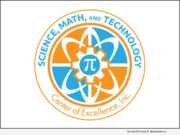 eNewsChannels NEWS: -- Science, Math, and Technology Center of Excellence (SMATCOE), an academic learning center based in metro Houston, Texas, today announced that it is launching a campaign to reach students all over America who plan to take the SAT and/or ACT college entrance exams. SMATCOE will provide live online training sessions (using GoToMeeting) to help students prepare for these tests.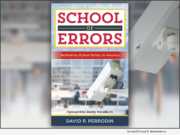 eNewsChannels NEWS: -- "School of Errors - Rethinking School Safety in America" (ISBN: 978-1475837445), authored by David P. Perrodin, Ph.D., and published by Rowman & Littlefield, is being touted as "the most honest book ever written about the $3 billion school safety industrial complex."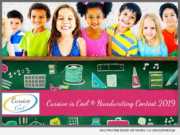 eNewsChannels NEWS: -- The annual Cursive is Cool(R) contests for 2019, under the auspices of the American Handwriting Analysis Foundation, will launch on National Handwriting Day, celebrated around the world on Jan. 23 each year. Cursive writing continues to enjoy increased appreciation in the United States and around the world. Scientific studies reveal the benefits of writing by hand to positively impact motor skills, cognitive development and improved learning outcomes such as better recall and retention for young learners.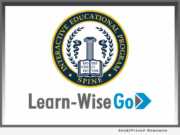 eNewsChannels NEWS: -- Magnifi Group Inc. reported a record number of Spine Fellows and Young Surgeons from top spine centers and hospitals across the U.S. in attendance at the 8th Annual Spine IEP Fellows and Young Surgeons' Course in San Francisco, Calif., on November 16-18, 2018.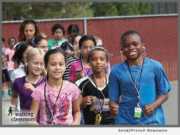 eNewsChannels NEWS: -- The Walking Classroom Institute has released results of a research study conducted in spring 2018 by researchers from the University of North Carolina at Chapel Hill, and funded by the Oak Foundation, confirming that walking while listening to The Walking Classroom podcasts improves student learning as well as retention of information, student mood, and attitudes toward learning.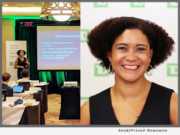 eNewsChannels NEWS: -- Today, TD announced nonprofit Byte Back, Inc. as one of 10 recipients of the inaugural TD Ready Challenge grants. Each recipient organization will receive CDN $1 million (USD $775,000) to help them scale innovative solutions aimed at preparing North Americans for the economy of the future.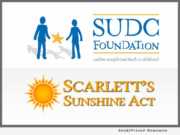 eNewsChannels NEWS: -- The SUDC Foundation is pleased to support Scarlett's Sunshine on Sudden Unexpected Death Act, legislation introduced by U.S. Senators Bob Casey (D-PA), Johnny Isakson (R-GA), Sherrod Brown (D-OH), and U.S. Representatives Gwen Moore (WI-04), Tom Cole (OK-04) and Jaime Herrera Beutler (WA-03) to combat Sudden Unexplained Death in Childhood (SUDC) and Sudden Unexpected Infant Death (SUID).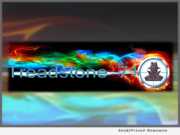 eNewsChannels NEWS: -- Treadstone 71 announced today a revolutionary new model for building cyber intelligence programs while certifying staff. The Cyber Intelligence 12-Month Online Subscription Program guides organizations in their intelligence program build through online lectures, demonstrations, and templates covering the intelligence life-cycle and beyond.
eNewsChannels NEWS: -- It's a fact, says Residents Medical. There's an increasing shortage of primary and specialty care physicians in the U.S. According to new research by the Association of American Medical Colleges, estimates show that by 2030 there could be a shortage of up to 120,000 licensed physicians. Residents Medical is working to help fill the gap.