South Dakota Business News, Entertainment and Technology News (U.S.)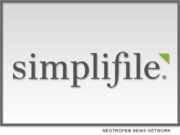 eNewsChannels NEWS: (PROVO, Utah) -- Simplifile, a leading provider of real estate document collaboration and recording technologies for lenders, settlement agents, and counties, today announced it will begin electronically recording property records in seven South Dakota counties for the first time. Simplifile's announcement follows a recent decision by the South Dakota State Legislature authorizing local register of deeds offices to accept electronically submitted documents.
SPEARFISH, S.D. -- Although political campaigns for national office are hideously expensive these days, you don't necessarily have to spend big to spend smart....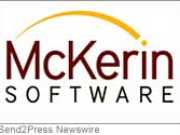 SIOUX FALLS, S.D. -- McKerin Software today announced that Luverne Alumni News, a publication providing Luverne Minnesota High School graduates with hometown news and stories, has licensed McKerin Software Outreach to improve member address maintenance and mailing operations.
SIOUX FALLS, S.D. -- Southern Bleacher Company, based in Graham, Texas, is pleased to announce that, in conjunction with architectural firm Miller Sellers Heroux, Southern Bleacher recently completed its portion of the impressive Sanford Health Sports Complex that includes the 2006 NAIA National Champion Cougar's football complex.