Idaho Business News, Entertainment, and Technology News (U.S.)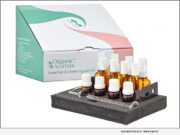 eNewsChannels NEWS: -- Organic Aromas®, creator of the innovative nebulizing aromatherapy diffuser has once again introduced cutting edge products to the market. The Essential Oil Blending Lab Kit, The Attar Nebulizing Diffuser and the ultimate blending guide eBook are now available. The company has also received a new trademark for the Raindrop diffuser design.
eNewsChannels NEWS: -- Organic Aromas, a leading maker of premium nebulizing diffusers for aromatherapy, announced today that the Company will officially begin accepting Bitcoin as a form of payment on its website.
eNewsChannels NEWS: -- Organic Aromas, a leading maker of premium and specialty Nebulizing Diffusers for aromatherapy, announced today that the Company's products are to be showcased today for the first time on national network television. Organic Aromas will participate in part of a special segment called "Winter Relaxation Essentials" on CBS' award-winning talk show "THE TALK" February 22, 2018.
eNewsChannels NEWS: (IDAHO FALLS, Idaho) -- EPIC Insurance Brokers & Consultants, a retail property & casualty brokerage and employee benefits consultant, announced today that Adam Frugoli has joined the firm as a vice president of EPIC's Health Care Strategy Group. Frugoli will be responsible for new business development, program design and management, marketing and coverage placement.
NEWS (EAGLE, Idaho) -- Eagle Park BMX announced that it will be hosting the 2016 Idaho State BMX Championship on Saturday Aug. 20, 2016. Riders from the entire state of Idaho will be competing for the State Champion title. Each year a State Championship series is conducted by USA BMX and Idaho sanctioned tracks.
BOISE, Idaho /eNewsChannels/ -- NEWS: Think Through Learning, authors of the award-winning Think Through Math (TTM), a web-based math instructional system for grades 3 through Geometry, announced today the winner of its 6th Annual Idaho Math Cup. A 5th grade classroom from Twin Lakes Elementary School in the Lakeland School District has been named the 2014 Idaho Math Cup Champion for solving more than 2.9 million complex math problems - more than any other participating class in just 33 days.
BOISE, Idaho -- Heavy Equipment Auctioneers announced today their large semi-annual trucks, tools and equipment auction for Southwest Idaho. AJ Armstrong, a partner in...
IDAHO FALLS, Idaho -- Brooks Internet Software, Inc. (www.brooksnet.com) announces RPM Remote Print Manager 5.0, including new tools for creating print work flows. Dave...
SANDPOINT, Idaho -- Even with years of usability studies and information to draw on, many shopping carts are poorly designed and a source of frustration for online customers. The holiday shopping season is approaching and Susan Daffron of Logical Expressions, Inc. has a few tips for merchants that are inspired by her book "Web Business Success: The Entrepreneur's Guide to Web Sites That Work."
SANDPOINT, Idaho -- A writing and creativity software program called IdeaWeaver from Logical Expressions, Inc. has made it possible for a self-publisher to release three books in a year. Before using IdeaWeaver, the text for these books had been languishing in word processing files for months.