eNewsChannels Story Index
eNewsChannels NEWS: -- On October 27, singer-performer Dre Hilton invites oldie music lovers to the 2019 "Hits and Oldies Show." A day of classic music from the 50's and 60's which would feature Motown, gospel and jazz classics.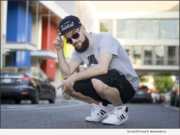 eNewsChannels NEWS: -- The Washington, D.C. area's very own and most eccentric turntablist entertainer, DJ Throdown, AKA Ross Volpe, continued his reign as "America's Best DJ" by again winning the prestigious DMC US Finals DJ Battle. DJ Throdown will represent America on September 28 in London at the DMC World DJ Championships, where last year he finished 5th best in the world.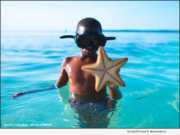 eNewsChannels NEWS: -- The Belize Tourism Board recently released its January - June 2019 Tourism Statistics which show remarkable growth. Legacy Global Development, the developer of the luxurious Orchid Bay community, offers insight on why Belize continues to rise and how it's related to the country's current real estate boom. Read about it in Legacy's latest blog post titled, "Belize Tourism in 2019: The Numbers Are in For the First Half of the Year."
eNewsChannels NEWS: -- Today, August Pfluger (R-San Angelo) announced his campaign to represent Texas' 11th Congressional District in the U.S. House of Representatives. For nearly 20 years, Pfluger has served his country as an elite F-22 fighter pilot, a decorated Air Force officer, and most recently, as a key national security advisor to President Trump.
eNewsChannels NEWS: -- ShopMyCause, a socially conscious e-commerce start-up, has launched in Virginia this month with a unique model that connects local businesses and customers to raise money for community organizations serving kids.
eNewsChannels NEWS: -- Notes Bring Hope, a charitable arm of the Asia America Symphony (AASA), hosted its inaugural event on August 3rd at Torrance Airport - Zamperini Field Meeting Room. Volunteers of Notes Bring Hope shared their love of music with children from Partners for Pediatric Vision.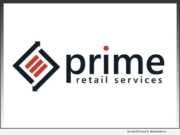 eNewsChannels NEWS: -- Prime Retail Services will be presenting certificates to their two graduates from their in-house leadership training called L.E.A.D. (Leadership Empowerment and Development). Prime is now in the process of developing what they are calling L.E.A.D. 2.0 which will be an online self-directed training program for all employees from field techs to the leadership team.
eNewsChannels NEWS: -- A Centennial celebration will be held September 12, 2019 at the Capital Club in San Jose to commemorate Lincoln Law School of San Jose's 100 years providing affordable legal education to working adults.
eNewsChannels NEWS: -- Healthcare innovator Dynamo today announced the rollout of Dynamo SportSwings. Designed as a replacement for the common, underarm crutch, it reflects the most advanced, top-to-bottom redesign since the days of the Egyptian pharaohs.
eNewsChannels NEWS: -- Surgery Center of Oklahoma now offers surgical procedure financing through their financing partner, MedPlan Credit of Tulsa. Patients now have the opportunity to apply for financing, using MedPlan's technology platform, through a link on SCOK's website or through a form on Medplan's website.