eNewsChannels Story Index
eNewsChannels NEWS: (TORRANCE, Calif.) -- DocMagic, Inc., the premier provider of fully-compliant loan document preparation, regulatory compliance and comprehensive eMortgage services, announced that Texas Capital Bank has implemented its Total eClose(TM) solution. This implementation enables the bank to function as an eWarehouse lender. They can now accept and fund eNotes from its lender customers that want to drastically speed up the process of closing and selling loans.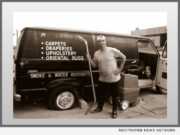 eNewsChannels NEWS: (HAMILTON, N.J.) -- Just as sure as the sunrise, it's guaranteed to happen every Spring. They promise to clean all the carpets in your house for a super cheap price. Sound too good to be true? It probably is, says the top exec at AllstateCleaning.com in Hamilton, New Jersey. To make matters worse, they finally show up - three hours late - in a beat-up pickup truck with no company name, and hop out in torn jeans and a soiled tee-shirt. Then you realize it: you've been the victim of a bait and switch campaign.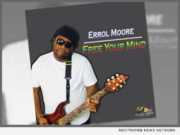 eNewsChannels NEWS: (ATLANTA, Ga.) -- Island Gruve Music Works, a full service music production company, is excited as we prepare to launch Errol Moore's highly anticipated new CD Single "Free Your Mind." The single is slated for release on May 5, 2017. "Free Your Mind" employs a steady Reggaematic gruve which is expected to enjoy massive airplay in America, South America, Europe and parts of the Caribbean.
eNewsChannels NEWS: (SAN DIEGO, Calif.) -- On behalf of its network of lenders, David G. Kittle, CMB, president and vice chairman, The Mortgage Collaborative, has issued the following statement on the Mortgage Bankers Association's (MBA) release of its GSE Reform proposal, "GSE Reform: Creating a Sustainable, More Vibrant Secondary Mortgage Market":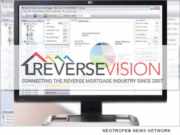 eNewsChannels NEWS: (SAN DIEGO, Calif.) -- ReverseVision, the leading provider of software and technology for the reverse mortgage industry, today announced the expansion of its RV University (RVU) education and training program with the addition of a three-day Accelerated Loan Originator Training course available live each month at ReverseVision's San Diego training facility.
eNewsChannels NEWS: (SARASOTA, Fla.) -- The Personal Injury Lawyer Firm Shapiro Goldman Babboni Fernandez & Walsh was a sponsor of the second annual "My Hometown Fest" in support of the Sertoma Club of Greater Sarasota and its Sertoma Kids Clinic charitable organizations.
eNewsChannels NEWS: (DALLAS, Texas) -- Broadband Communities announced today that four members of the FCC's new Broadband Deployment Advisory Committee (BDAC) will participate in a panel discussion/Q&A at the Broadband Communities Summit Cornerstone Awards Luncheon on May 3.
eNewsChannels NEWS: (IRVING, Texas) -- BioTE(R) Medical announces a forum of medical experts gathering before the Age Management Medicine Group (AMMG) to form consensus on testosterone therapy in women. The AMMG conference runs April 27-30, 2017 in Orlando, Florida.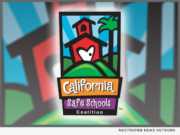 eNewsChannels NEWS: (LOS ANGELES, Calif.) -- In honor of Earth Day 2017, California Safe Schools celebrates all of the heroes who strive every day to protect our environment. This year, CSS is honoring the following 2017 Earth Day Heroes with awards and commendations for their exceptional efforts to protect human health and Mother Earth.
eNewsChannels NEWS: (TIPP CITY, Ohio) -- Earth Day may be observed just one day a year, but Energy Optimizers, USA, is helping Oak Hills Local Schools lead the charge on earth- and resource-friendly practices every day by sponsoring the creation of Green Teams.