eNewsChannels Story Index
eNewsChannels NEWS: -- Convergence Partners, Inc., Integrated Sales Inc., and Lighting Solutions of Iowa, Inc. announced today the strategic partnership between their companies to offer the electrical industry a unified resource for virtually all their products, services, and design requirements. This partnership will be marketed under the Convergence Partners brands.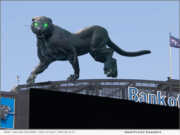 eNewsChannels NEWS: -- When football fans tune in this season to watch their favorite teams play, and marvel at the amazing 3D mixed reality graphics that seem to leap off the field and onto their screens, they won't realize that a Toledo-based company - GPRS, and their latest acquisition, TruePoint Laser Scanning - played a large part in their enhanced fan experience.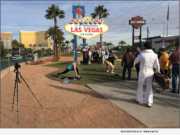 eNewsChannels NEWS: -- Freedom Fit today announced their full-length workouts filmed all across America in beautiful locations would be available for free on their new YouTube channel Freedom Fit, in order to help people worldwide while in quarantine during COVID-19.
eNewsChannels NEWS: -- In tandem with 75th Anniversary of the flag-raising on Mt. Suribachi, the Iwo Jima Memorial Midwest Project (IJMM) is launching a nationwide program to build a new Iwo Jima Monument. The new statue will replace the faces of two flag-raisers that were misidentified with the actual Marines who participated.
eNewsChannels NEWS: -- Debra Johnston of Berkshire Hathaway HomeServices Georgia Properties presents Georgia's best custom masterpiece estate offered for $15.5 Million. For the epitome of sprawling sophistication, indulgent luxury, and decadent opulence there is none that rival this exceptional Atlanta estate.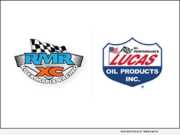 eNewsChannels NEWS: -- Rock Maple Racing, New England's premier sanctioned cross-country racing series, announces the sponsorship signing of Lucas Oil Products, Inc., headquartered in Corona, California.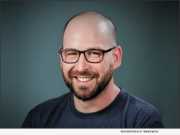 eNewsChannels NEWS: -- LBA Ware, a leading provider of incentive compensation management (ICM) and business intelligence software solutions for the mortgage industry, has appointed Chris Gassel as strategic sales specialist. Gassel was brought on board to support the release of LBA Ware's highly anticipated, turnkey business intelligence (BI) platform, LimeGear.
eNewsChannels NEWS: -- FormFree Founder and CEO Brent Chandler today responded to this week's news that Consumer Financial Protection Bureau (CFPB) Director Kathy Kraninger indicated the bureau's decision to propose amending the Ability to Repay/Qualified Mortgage Rule so as to "move away" from debt-to-income (DTI) calculations as a mortgage underwriting factor.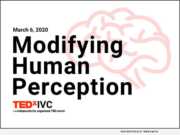 eNewsChannels NEWS: -- Tickets to TEDxIVC have been made available to the public recently. Applications for free tickets are out now, and TEDxIVC will be giving up to 80% of tickets for free. Tickets are also available for purchase to those that want to be guaranteed a seat at the event.
eNewsChannels NEWS: -- Kaplan Partners, a leading boutique executive search and talent advisory firm, today announced Nicholas DeMedio ("Nick") has joined the firm as a Principal. With more than 20 years of Executive Search, Talent Management and Human Resources experience, Nick comes from a regional Human Resources consulting firm where he oversaw the financial services executive search practice.