eNewsChannels Story Index
eNewsChannels NEWS: -- On 29 November, Center for Studies on New Religions (CESNUR) from Italy and Human Rights Without Frontiers (HRWF) from Belgium hosted a seminar on human rights entitled "Intolerance and Discrimination Against New Religious Movements: An International Problem," the Human Rights Association for Victims of Coercive Conversion Programs Northern California announced today.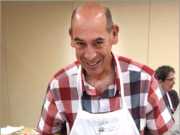 eNewsChannels NEWS: -- Cottage Cooking, known for their dinner-party style cooking classes, has recently expanded into offering daytime baking classes. Founders, John Godts and Liisa Andreassen, recently attended some baking classes at the King Arthur Flour Baking School in Norwich, Vermont, and are excited to share what they learned.
eNewsChannels NEWS: -- SecuGen is pleased to announce that Laxton, a global leader in providing election, identity and self-service solutions to governments and corporations, has selected the SecuGen U20 fingerprint sensor for integration into their Chameleon multi-modal biometric tablet.
eNewsChannels NEWS: -- Fish Stewarding Group is pleased to announce that Loren Weisman has joined The Fish Stewarding Group. A Brand Messaging Strategist that looks deeply into the psychological aspects of messaging, Weisman will strategize in the areas of brand discovery, brand development, brand compliance as well as brand audits and the overall messaging and optics strategies.
eNewsChannels NEWS: -- Finding the perfect Christmas trees is one of the highlights of the holiday season. However, with the recent invasion of the Spotted Lanternfly, many Pennsylvanians are left wondering if they should be hesitant about bringing a possible tainted topiary into their home. The experts at Giroud Tree and Lawn explain what to look for on Christmas trees before buying one.
eNewsChannels NEWS: -- Myriad Electrical Contractors congratulates Dave Nickerson on becoming the new Sales Manager. Dave has also become a certified ChargePoint electric vehicle installer along with several other employees receiving their certifications on air cooled standby generator installation, and photovoltaic system installation.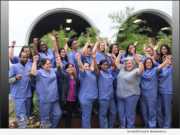 eNewsChannels NEWS: -- Bay Area Medical Academy, SEIU UHW-West, and the SEIU-UHW & Joint Employer Education Fund (the Education Fund) have announced today that they have partnered to offer Medical Assistant Apprenticeship training to Kaiser Permanente Santa Clara employees.
eNewsChannels NEWS: -- San Jacinto Mall is hosting a "Merry Last Christmas Event" on Saturday, December 14, 2019 from noon to 2 pm. The event will give shoppers an opportunity to celebrate 38 years of memories and to bid farewell to Baytown's once premier shopping center before it permanently closes its doors on January 5, 2020.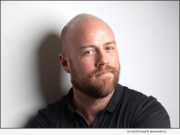 eNewsChannels NEWS: -- Out Leadership, the only business organization working globally to promote LGBT+ equality is delighted to announce that Chris Frederick is joining the leadership team. This follows a three-month strategic review of the organization as it approaches a decade in business and is prompted by strong growth.
eNewsChannels NEWS: -- When Dr. Craig Spodak was approached by Liz Quirantes of WPEC CBS 12 regarding a mother who needed help with her smile, there was no hesitation. Before long, Ashley Roberts not only had the smile she's always dreamed of, but she was also given another chance at turning her life around.