eNewsChannels Story Index
eNewsChannels NEWS: (COSTA MESA, Calif.) -- New Vista Behavioral Health, a leading provider of addiction treatment, is proud to announce the acquisition of Avalon Malibu. The addition of Avalon to Infinity Treatment Centers, and Simple Recovery, expands the offerings of New Vista Behavioral Health's distinctive, effective and complementary group of addiction and mental health programs, providing exemplary care to clients struggling with chemical dependency or mental health issues.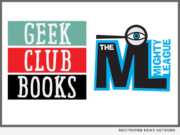 eNewsChannels NEWS: (SAN FRANCISCO, Calif.) -- April is Autism Awareness Month, celebrated worldwide. Geek Club Books, an autism nonprofit, is challenging the observance with their Autism Acceptance Ambassador Initiative. The initiative mobilizes parents and educators to actively get out and move the public from "awareness" to "acceptance and inclusion" in support of individuals on the autism spectrum in their communities.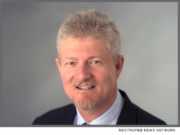 eNewsChannels NEWS: (BIRMINGHAM, Ala.) -- EPIC Insurance Brokers and Consultants, a retail property, casualty insurance brokerage and employee benefits consultant, announced today that Senior Risk Control Consultant Chuck Simpson will speak at Distribution Contractors Association's (DCA) Annual Safety Congress on Wednesday, March 29, 2017 at 8:30 a.m. at Hotel Monteleone in New Orleans, La.
eNewsChannels NEWS: (PALM BEACH GARDENS, Fla.) -- Palm Beach Business Connection is hosting a free presentation and workshop from Loren Weisman on Thursday, April 13 at 10 a.m. at Spoto's Oyster Bar in Palm Beach Gardens, Florida. This one hour talk is titled "Creating Content to Engage Your Three Audiences Simultaneously."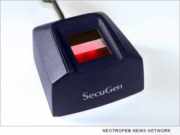 eNewsChannels NEWS: (SANTA CLARA, Calif.) -- SecuGen, a world leading optical fingerprint device and technology vendor, is pleased to announce that they will be demonstrating the UN20 Bluetooth, a Bluetooth enabled OEM fingerprint sensor that is FAP 20 certified, small, rugged, and affordable.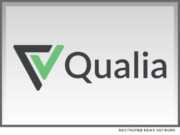 eNewsChannels NEWS: (SAN FRANCISCO, Calif.) -- Qualia, the fastest growing provider of title settlement software, announced it has integrated the agentTRAX portal from Fidelity National Title Group (FNTG) into its settlement platform. Through this integration, Chicago Title, Commonwealth Land Title and Fidelity National Title agents can issue Closing Protection Letters (CPLs) and generate policy jackets directly through the Qualia system.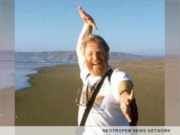 eNewsChannels NEWS: (CORTE MADERA, Calif.) -- Dr. Don Harte, noted chiropractic activist and former Libertarian State Senate candidate, knows that the current debate on so-called 'health care' is wrong, on all sides. Dr. Harte explains, "Big Government subsidizes Big Pharma's research, from which they make huge profits, which translates into huge profits for the medical industry."
eNewsChannels NEWS: (TIPP CITY, Ohio) -- AEP Ohio has granted Energy Optimizers, USA, the Most Savings Achieved in 2016 award for the company's outstanding performance and contributions to AEP Ohio's energy efficiency programs.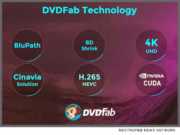 eNewsChannels NEWS: (BEIJING, China) -- On March 17, Fengtao Software, the industry leader in the field of DVD, Blu-ray and video backup solutions, unveiled its big promotion for the "2017 Spring Break" time, giving a 25 percent coupon on its best-seller of all time DVDFab All-In-One Lifetime Gift and another 30 percent hot discount on its entire Cinavia solution relevant products.
eNewsChannels NEWS: (TORRANCE, Calif.) -- DocMagic, Inc., the premier provider of fully-compliant loan document preparation, regulatory compliance and comprehensive eMortgage services, announced that it was named to National Mortgage Professional (NMP) magazine's annual "Top 100 Mortgage Employers" list for 2017. This is the second consecutive year that DocMagic has earned placement on the annual list.