Tennessee Business News, Entertainment and Technology News (U.S.)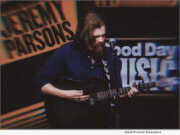 eNewsChannels NEWS: -- With the title track of his latest album, "Things To Come" climbing national radio airplay charts, San Antonio, Texas country artist Jeremy Parsons is hitting the road. The international iTunes chart-topper has just announced a series of April and May concert dates that will bring his tour to Tennessee, North Carolina and Virginia.
eNewsChannels NEWS: -- Market Defense, a leading brand growth and protection agency supporting Beauty and passion brands on the Amazon platform, just announced changes to its executive team and client delivery teams to support a surge in growth. Market Defense operates 3P businesses on behalf of its clients, providing deep expertise in Amazon account management, brand protection, value added logistics and performance marketing.
eNewsChannels NEWS: -- Tennessee-based Pastor Brian Callies is the Founder, President, and CEO of the nonprofit "Brian Callies Foundation" as well as head of "Saving Lost Kids." Over the last four years these organizations have built a remarkable reputation for being a powerful force boldly addressing the issues of missing, exploited, and trafficked children in effective ways.
eNewsChannels NEWS: -- On October 27, singer-performer Dre Hilton invites oldie music lovers to the 2019 "Hits and Oldies Show." A day of classic music from the 50's and 60's which would feature Motown, gospel and jazz classics.
eNewsChannels NEWS: (CHATTANOOGA, Tenn.) -- Southeastern Cave Conservancy, Inc. (SCCi) announced today the purchase of the Daleo Entrance to the Roppel section of Mammoth Cave, the longest cave system in the world. The land surrounding the entrance, now named the Elroy and Marilyn Daleo Cave Preserve, is one mile east of Mammoth Cave National Park and protects 88 acres of classic karst on the Mammoth Cave Plateau.
eNewsChannels NEWS: (SEVIERVILLE, Tenn.) -- Dark Horse Comics and Prestige Imports LLC has selected XXX Distillery LLC's two locations to produce Hellboy Hell Water Cinnamon Whiskey. "We selected these craft distillers based on product quality, production capability and great tasting cinnamon whiskey," says Tom Cleaver, Prestige Imports LLC founder.
NEWS: Best-selling author and award-winning songwriter, Thornton Cline will bring his latest published children's book, 'The Amazing Magical Musical Plants' (ISBN: 978-1574243253), to Anaheim, Calif., for a free multimedia book event tour of the Anaheim Public Libraries on Jan. 19-24, 2016.
NEWS: Asentinel, a leading provider of lifecycle Technology and Telecom Expense Management solutions, announced today that it has completed the acquisition of eMOBUS, a rapidly growing disruptor in the field of Mobility Managed Services. Combining software and expert services, eMOBUS makes managing enterprise mobility frictionless, allowing companies to quickly lower costs, automate tedious support tasks and enable BYOD (Bring-Your-Own-Device).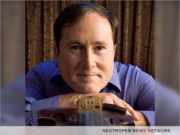 NEWS: Bestselling author and award-winning songwriter, Thornton Cline will bring his latest published books, 'The Amazing Incredible Shrinking Piano' and 'The Contrary' (ISBN: 978-1612965628) to the Central Virginia area for a free multimedia book event tour of libraries and festivals, Oct. 13-19, 2015. Cline is a native 'Richmonder' from Virginia.
MEMPHIS, Tenn. /eNewsChannels/ -- NEWS: The Mortgage Bankers Association of Arkansas (MBAA) held its installation of new officers and board members during the 3rd Annual Tri-State MBA Conference. The Conference involved mortgage professionals from Arkansas, Mississippi Tennessee and was held May 4 - 6 at the Cook Convention Center.