eNewsChannels NEWS: -- Mayflower Transit, the nation's most recognized and trusted moving company, and Move For Hunger, a national hunger relief non-profit organization, announced today a brand new partnership that will provide much-needed transportation assistance to food banks in the United States while also contributing more than 125,000 meals.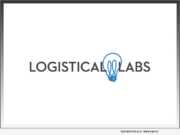 eNewsChannels NEWS: -- Logistical Labs, creator of innovative technology that takes the complexity out of shipping, announced today the release of their updated user interface for their LoadDex product. The new version will showcase a simpler design and a more user-friendly approach, with the same features as the previous version but now with more functionality including quick access to search history, batch rating, and a much smoother quoting workflow.
eNewsChannels NEWS: -- SIERA.AI, a leading innovator of safety solutions for preventing powered industrial truck accidents, today announced the continued surge in growth adding 16 new enterprise customers to its growing base of manufacturing, distribution and warehouse companies.
eNewsChannels NEWS: -- he Federal government's recently proposed infrastructure program is projected to create nearly 3 million new commercial truck driving jobs. That's why platforms such as TruckDriverJobs411.com, the original and free trucking jobs' board, are hustling to meet the growing employment demands. Western Truck Insurance Services, Inc. has recently overhauled its job board site to ensure drivers and owner operators are efficiently matched with jobs.
eNewsChannels NEWS: -- Maglite and First Responders Children's Foundation (FRCF) are joining together to support traffic and pedestrian safety during the deadliest days of the year. According to the Pedestrian Safety Institute, July is the deadliest month of the year for traffic related fatalities including those of pedestrians. The days surrounding July 4th are particularly dangerous.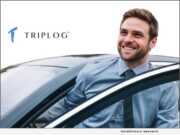 eNewsChannels NEWS: -- According to internal data gathered by TripLog, a leading enterprise mileage and expense tracking solution, over 1/4 (nearly 30%) of all mileage is overreported, which could potentially cost businesses millions of dollars per year in fraudulent reimbursements.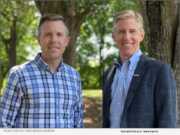 eNewsChannels NEWS: -- DELTA |v| Forensic Engineering, Inc.™ announced today that they have appointed Heath Spivey, Manager of the Nashville Regional Office, as the new President of DELTA |v| Forensic Engineering, Inc.™, effective January 1, 2022.
eNewsChannels NEWS: -- Due to the tragic shooting today at the Santa Clara Valley Transportation Authority rail yard in San Jose, Sponsor a Ride is underwriting local Uber and Lyft trips for all essential workers, medical personnel, and first responders who cannot get to their jobs due to the VTA shutdown, according to Logistics coordinator Mirna Saraswati.
eNewsChannels NEWS: -- The Indiana 5G Zone will host a virtual afternoon dedicated to innovative "smart transportation" technologies on Wednesday, May 26, 2021 at 2 p.m. ET. The event, which features speakers and demonstrations from leaders in the field, will highlight the potential advantages of adopting these technologies and their impact on the US economy.
eNewsChannels NEWS: -- SIERA.AI, a leading innovator for safety solutions for preventing forklift accidents, announced today the expansion of the SIERA.AI Safety Solution S3 Slow to a Safe Stop to include sit-down forklift trucks.