News Stories which include video content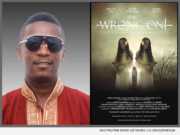 eNewsChannels NEWS: -- Veteran Nollywood filmmaker Koby Maxwell of KM Productions has crossed over to the U.S. market with a slick new offering in the Short Horror and Psychological Thriller space: "The Wrong One."
eNewsChannels NEWS: -- Jamaica Cottage Shop, Inc. provides business to consumer wood manufacturing, Internet marketing and online retail. It's also one of the fastest growing businesses according to Inc. 5000. Founded in 1995 by Domenic Mangano, Jamaica Cottage Shop, Inc. is a privately-held company.
eNewsChannels NEWS: -- JaneUnChained News Network, a 501(c)(3) based in Los Angeles, announces that animal lovers across the nation are expressing their disappointment and disgust over the glorification of fur by CBS during its Super Bowl halftime show as rapper Big Boi appeared drenched in fur. In a tragic irony, the word LOVE then filled the screen.
eNewsChannels NEWS: -- Edward Johnson aka Dr. Love - that's Dr. the Real Deal Love - founder of Love University, and author of the workbook, "3 Things Every Woman Needs to Know about a Man" (ISBN: 978-1928681526) is quickly gaining credibility in the relationship industry and rapidly becoming one of the premier authorities on dating, love and romance.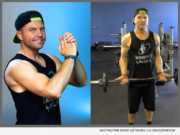 eNewsChannels NEWS: -- A new smartphone sports and fitness app, 1 Workout 4 Life, launched by Fitness Spark Plug, is designed to get people in shape and keep them in shape - not just for the short-term, but long-term too. This flagship program is free to download on Google Play and the Apple App Store.
eNewsChannels NEWS: -- J.S. Fletcher and Kathy Newbern, founders of YourNovel.com, are still going strong after nearly three decades of personalizing romance novels for couples far and wide. Imagine you and your Sweetheart starring in a book. How romantic. YourNovel.com offers more than 50 romantic novels to select from.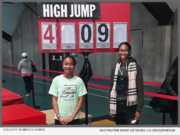 eNewsChannels NEWS: -- Rising young stars and returning champions from all over the East Coast shared the spotlight at the second preliminary of the 2018 Colgate Women's Games (Dec. 21-23), the nation's largest amateur track and field series for women. Thousands of girls and women from first grade through college and beyond, many traveling from as far as New Hampshire, Massachusetts, Virginia and Georgia chose to celebrate Christmas weekend on the track at Pratt Institute in Brooklyn. (VIDEO)
eNewsChannels NEWS: -- If Santa Claus was an influencer he'd stick Selfie Stick-It(R) to his gift giving list. Everyone knows how difficult it is to capture group photos without leaving someone out of the shot. While different products have been engineered to solve this problem the smallest and most universal is the one from Fromm Works Inc.
eNewsChannels NEWS: -- Rock The Score ("RTS," a privately held corporation) is a new company with a new concept. RTS reports data to the credit bureaus that traditionally does not get reported through normal channels. This provides information, data and clarity to end users such as mortgage lenders, banks, insurance providers and many more.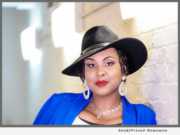 eNewsChannels NEWS: -- One inspired night in 2015, singer-songwriter Kea Michaels sat down to write a poem like a lullaby entitled "I Love You" for one of her daughters...heartfelt prose enriched with motherly adoration. She later turned that poem into a song thinking about an older daughter that had been battling, since birth, kidney hydronephrosis. KEA thought she was about to lose her to the debilitating disorder.