News Stories which include video content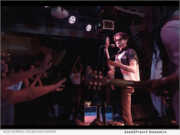 eNewsChannels NEWS: -- How a musician went viral: It all started when Nick Serena and his sister, Kaelynn, made a TikTok of Nick imitating Joe Goldberg, America's "favorite serial-killing romantic" and the protagonist of Netflix's hit show, "YOU," as played by Penn Badgley. That TikTok video has already attracted over a million views and counting!
eNewsChannels NEWS: -- "Impolite Boys," a dark comedy film that depicts the life of Peter and John, two unbearable young boys who struggle as they can to survive the adversities of New York life, is now available on Apple TV, VUDU, Google Play and Amazon. "Impolite Boys," written, produced, and directed by Hamado Ouedraogo, is punctuated with provocative gags, intrigues, a fascinating hypocrisy and jealousy of a stepmother.
eNewsChannels NEWS: -- What do you get when you mix multidisciplined, modern artists from around the world with a cutting-edge blend of technology and art? You get Modern Art Cartel. Modern Art Cartel is at the forefront of combining art with technology and has developed the world's first AI digital artist, MysterioAI, that creates engaging NFTs (non-fungible token) or collectible digital assets.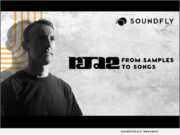 eNewsChannels NEWS: -- Instrumental hip-hop producer RJD2 has launched his first online course, made in partnership with music education platform Soundfly. This in-depth course guides students through RJD2's unique approach to chopping and flipping records, and how he arranges samples into fully realized songs.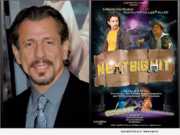 eNewsChannels NEWS: -- To his knowledge, it hasn't been done before, but that doesn't scare Zak Lee Guarnaccia, actor/stuntman, and executive producer at LightRow Pictures, a subsidiary of Light Row Ranch, LLC. In fact, it excites him. Audiences are hungry for something new and he's ready to deliver with "The Next Big Hit," a martial arts musical comedy, set to come out fighting in 2022.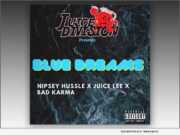 eNewsChannels NEWS: -- "Blue Dreams," which is the latest release from Nipsey Hussle by independent record label Juice Division Records is arguably the best posthumous verse from the Nipsey Hussle vault yet.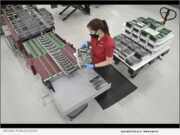 eNewsChannels NEWS: -- The Manufacturing Leadership Council of the National Association of Manufacturers presented Bridge Publications Inc., publisher of the nonfiction works of author and Scientology Founder L. Ron Hubbard, with their coveted ML100 Award at a Virtual Awards Gala to honor manufacturing excellence, announced the Church of Scientology International today.
eNewsChannels NEWS: -- SIMEK'S has been a holiday tradition for generations, so while this holiday season may feel different, it doesn't have to taste different. SIMEK'S has compiled their favorite holiday recipes using both their Premium Meatballs and All-Natural Lasagnas.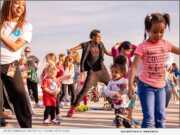 eNewsChannels NEWS: -- AY Young, founder, Battery Tour, was named by the United Nations (UN) as one of 17 Young Leaders for the Sustainable Development Goals (SDGs); and to Fresh Energy's 2020 Energy News Network's "40 Under 40."
eNewsChannels NEWS: -- "Forget Russia" (ISBN: 978-1732848047) by L. Bordetsky-William, scheduled for publication on December 1, 2020 by Tailwinds Press, tells the story of three generations of Russian-American Jews journeying back and forth, throughout the twentieth century, between America and Russia, searching for some kind of home and, of course, finding something altogether different.