News Stories which include video content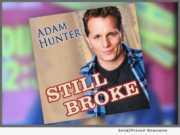 eNewsChannels NEWS: -- Uproar Entertainment announces the release of "Still Broke" by comedian Adam Hunter. Recorded live at The Comedy Underground in Seattle, Wash., "Still Broke" is the third Stand-Up Comedy CD Uproar has produced by Adam Hunter. A talented performer and writer, Hunter has performed all over the world.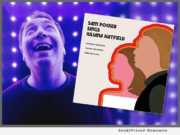 eNewsChannels NEWS: -- Singer Sam Pocker is thrilled to announce the release of his sixth album, "Sam Pocker Sings Juliana Hatfield," available everywhere on Friday April 13, 2018. It is a 1970s-style answer record to the newly released "Juliana Hatfield Sings Olivia Newton-John." It features three Juliana Hatfield classics re-imagined as 12-inch disco records.
eNewsChannels NEWS: -- SFS Tax Problem Solutions Press announces the release of "Now What? I Got a Tax Notice from the IRS. Help!" (ISBN: 978-0692997154) by Jeffrey Schneider. "Now What?" is available nationwide today in paperback. It will be published in an eBook edition in March and an audio book edition in June 2018. Schneider defines and deconstructs the scary and confusing letters in a fashion that mixes attention to detail with humor and an intricate clarification of what-is-what in the world of the IRS.
eNewsChannels NEWS: -- Union Institute & University's Board of Trustees today announced the appointment of Dr. Karen Schuster Webb as the university's sixth president, effective July 1, 2018. Dr. Webb succeeds Dr. Roger H. Sublett, who is retiring after serving Union as president since April 2003. A Board-appointed transition committee will assist Dr. Sublett and President Elect Webb in the coming months.
eNewsChannels NEWS: -- Just in time for Valentine's Day, this new online dating site is one of a kind. Chronic Souls - an all-inclusive dating website and mobile app - is exclusively designed to connect people who recreationally enjoy marijuana or who use it to help their medical conditions.
eNewsChannels NEWS: -- Guardian Angels Medical Service Dogs, Inc. is a national 501(c)(3) non-profit, located in Williston, Fla. On January 20, 2018 its Founder and CEO, Carol Borden and National Canine Program Director, Nate Burney were at the Mayflower Hotel in Washington, D.C. to accept the 2018 VETTY Award for outstanding efforts in Veterans Mental Health.
eNewsChannels NEWS: -- Belamere Suites Hotel today announced it has been recognized as the overall winner in the Romance category of the 2018 TripAdvisor Travelers' Choice awards for Hotels, ranking #1 in America two years in a row. Travelers' Choice award winners were determined based on the millions of reviews and opinions collected in a single year from TripAdvisor travelers worldwide.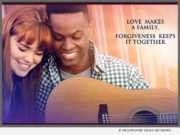 eNewsChannels NEWS: -- Urbanstylz Entertainment today announced that 'Resolution Song' will be released nationwide. The film's underlying faith, family, and racial components will resonate with all communities. Directed by award-winning Film Director, Antonio James ('Trey,' 2013), "Resolution Song" was acquired by Sony Pictures affiliate, Smith Global Media, in 2016 and will be released via Sony Pictures Home Entertainment division February 6, 2018.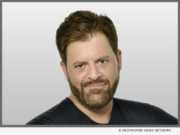 eNewsChannels NEWS: -- Multi-Industry Branding Strategist and Keynote Speaker Loren Weisman announces that he will be appearing in early 2018 on The Roberts and Lowe CEO Entrepreneur Cruise, Bob Harrison's Hawaii Increase Event, Natasha Senkovich's Intuition to Raise your income Global Summit and The Business Excellence Summit hosted by Kay Sanders. Weisman will also be appearing at a series of private engagements ranging from Atlanta to Miami in the first quarter of 2018.
eNewsChannels NEWS: -- South Florida mold removal co., Miami Mold Specialist, integrates state of the art robotics into new line of upgraded mold inspection and mold removal equipment. Cutting edge robotics and mold inspection? Remaining on the edge of technological innovation within the indoor air quality and mold remediation industries is what Miami Mold Specialist well specializes in.