News Stories which include video content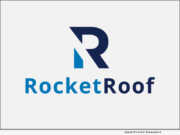 eNewsChannels NEWS: -- Today, RocketRoof announced much to the dismay of traditional marketing companies that lead selling is over. RocketRoof's one-of-a-kind comprehensive marketing solution enables owners of roofing and other home service businesses to receive qualified appointments with exclusive homeowners in the company's local area of business.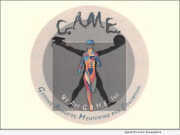 eNewsChannels NEWS: -- Allen Thigpen, co-founder of We Are G.A.M.E., grew up in Plainfield, New Jersey rooting for the New York Jets, even back when they were the Titans. After graduating from Pennsylvania Military College (now Widener University), in Chester, Pennsylvania, Thigpen was commissioned as a second Lieutenant in the United States Army and served as an officer during the Vietnam era.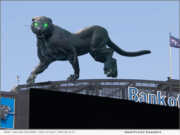 eNewsChannels NEWS: -- When football fans tune in this season to watch their favorite teams play, and marvel at the amazing 3D mixed reality graphics that seem to leap off the field and onto their screens, they won't realize that a Toledo-based company - GPRS, and their latest acquisition, TruePoint Laser Scanning - played a large part in their enhanced fan experience.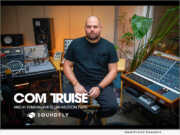 eNewsChannels NEWS: -- Online music school Soundfly has teamed up with dynamic producer Seth Haley, more popularly known as Com Truise, to release a new course on creating sci-fi-inspired electronic music. "Com Truise: Mid-Fi Synthwave Slow-Motion Funk" is available today as part of Soundfly's premium course subscription program, where students get unlimited access to a full library of creative music courses.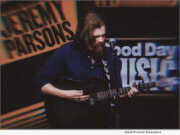 eNewsChannels NEWS: -- With the title track of his latest album, "Things To Come" climbing national radio airplay charts, San Antonio, Texas country artist Jeremy Parsons is hitting the road. The international iTunes chart-topper has just announced a series of April and May concert dates that will bring his tour to Tennessee, North Carolina and Virginia.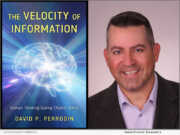 eNewsChannels NEWS: -- "The Velocity of Information - Human Thinking During Chaotic Times" (ISBN: 978-1475865455), authored by David P. Perrodin, Ph.D., and published by Rowman & Littlefield, rigorously clarifies and deepens how we think about societal human behavior and mental health during days, weeks, months, or even years of chaos. This is an invigorating scholarly work for all audiences.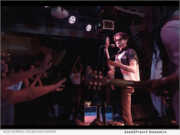 eNewsChannels NEWS: -- How a musician went viral: It all started when Nick Serena and his sister, Kaelynn, made a TikTok of Nick imitating Joe Goldberg, America's "favorite serial-killing romantic" and the protagonist of Netflix's hit show, "YOU," as played by Penn Badgley. That TikTok video has already attracted over a million views and counting!
eNewsChannels NEWS: -- "Impolite Boys," a dark comedy film that depicts the life of Peter and John, two unbearable young boys who struggle as they can to survive the adversities of New York life, is now available on Apple TV, VUDU, Google Play and Amazon. "Impolite Boys," written, produced, and directed by Hamado Ouedraogo, is punctuated with provocative gags, intrigues, a fascinating hypocrisy and jealousy of a stepmother.
eNewsChannels NEWS: -- What do you get when you mix multidisciplined, modern artists from around the world with a cutting-edge blend of technology and art? You get Modern Art Cartel. Modern Art Cartel is at the forefront of combining art with technology and has developed the world's first AI digital artist, MysterioAI, that creates engaging NFTs (non-fungible token) or collectible digital assets.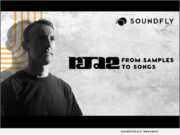 eNewsChannels NEWS: -- Instrumental hip-hop producer RJD2 has launched his first online course, made in partnership with music education platform Soundfly. This in-depth course guides students through RJD2's unique approach to chopping and flipping records, and how he arranges samples into fully realized songs.