News Stories which include video content
eNewsChannels NEWS: -- Just in time for Valentine's Day, this new online dating site is one of a kind. Chronic Souls - an all-inclusive dating website and mobile app - is exclusively designed to connect people who recreationally enjoy marijuana or who use it to help their medical conditions.
eNewsChannels NEWS: -- Guardian Angels Medical Service Dogs, Inc. is a national 501(c)(3) non-profit, located in Williston, Fla. On January 20, 2018 its Founder and CEO, Carol Borden and National Canine Program Director, Nate Burney were at the Mayflower Hotel in Washington, D.C. to accept the 2018 VETTY Award for outstanding efforts in Veterans Mental Health.
eNewsChannels NEWS: -- Belamere Suites Hotel today announced it has been recognized as the overall winner in the Romance category of the 2018 TripAdvisor Travelers' Choice awards for Hotels, ranking #1 in America two years in a row. Travelers' Choice award winners were determined based on the millions of reviews and opinions collected in a single year from TripAdvisor travelers worldwide.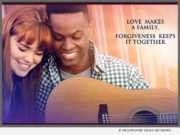 eNewsChannels NEWS: -- Urbanstylz Entertainment today announced that 'Resolution Song' will be released nationwide. The film's underlying faith, family, and racial components will resonate with all communities. Directed by award-winning Film Director, Antonio James ('Trey,' 2013), "Resolution Song" was acquired by Sony Pictures affiliate, Smith Global Media, in 2016 and will be released via Sony Pictures Home Entertainment division February 6, 2018.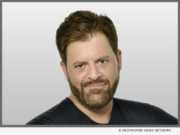 eNewsChannels NEWS: -- Multi-Industry Branding Strategist and Keynote Speaker Loren Weisman announces that he will be appearing in early 2018 on The Roberts and Lowe CEO Entrepreneur Cruise, Bob Harrison's Hawaii Increase Event, Natasha Senkovich's Intuition to Raise your income Global Summit and The Business Excellence Summit hosted by Kay Sanders. Weisman will also be appearing at a series of private engagements ranging from Atlanta to Miami in the first quarter of 2018.
eNewsChannels NEWS: -- South Florida mold removal co., Miami Mold Specialist, integrates state of the art robotics into new line of upgraded mold inspection and mold removal equipment. Cutting edge robotics and mold inspection? Remaining on the edge of technological innovation within the indoor air quality and mold remediation industries is what Miami Mold Specialist well specializes in.
eNewsChannels NEWS: -- Uproar Entertainment is excited to announce the release of "Black Wives Matter" by Gayla Johnson. A diverse, intelligent comedienne, Gayla Johnson entertains audiences with her stories and her characters, treating her listener to her unique view of the world we live in.
eNewsChannels NEWS: (FORT WORTH, Texas) -- 4818 Records, LLC today announced a beautiful new ballad titled "Never Let Me Go" has been released as a single and video to benefit the Susan G. Komen Foundation of Greater Fort Worth. Singer/songwriter/guitarist and Grammy Award-winning producer Gary McGrath wrote and recorded "Never Let Me Go" for "Hope," which he compiled and has just released on his independent 4818 Records label.
eNewsChannels NEWS: (LOS ANGELES, Calif.) -- Palmer Productions and The Most Innocently Inappropriate Couple That Never Was Presents the new world-renowned musical, "The Final, Final Farewell Tour of Dick & Delores DelRubio," starring Alan Palmer and Andrew Orbison.
eNewsChannels NEWS: (HOLLYWOOD, Fla.) -- Sunshine Capital, Inc. (OTC-Pink:SCNP / OTC:SCNP) today announced that the Company's business plan, e.g. using DIBCOIN to purchase assets, has been described as "Genius" by Forbes.com contributor Peter J. Reilly.