News Stories which include video content
eNewsChannels NEWS: (YOUNGSTOWN, Ohio) -- Black Streak Entertainment, LLC has developed a new mobile cooking app that has changed the way kids and families cook, eat, and view food called the Black Streak Kitchen App. Through this app, the company publishes recipes in the form of comics featuring their original characters that teach kids, teens, parents and families about cooking, nutrition, world cultures, health and wellness.
eNewsChannels NEWS: (LONDON, U.K.) -- Leading mobile software brand, Wondershare, has announced the much anticipated release of the latest version of its popular dr.fone toolkit for Android, which has been expanded to now support Android "screen unlock" for both Samsung and LG devices.
eNewsChannels NEWS: (PALM BEACH GARDENS, Fla.) -- Palm Beach Business Connection is hosting a free presentation and workshop from Loren Weisman on Thursday, April 13 at 10 a.m. at Spoto's Oyster Bar in Palm Beach Gardens, Florida. This one hour talk is titled "Creating Content to Engage Your Three Audiences Simultaneously."
eNewsChannels NEWS: (HOLLYWOOD, Calif.) -- Steve Comisar is living proof that nothing is impossible. With close to one million Twitter followers and over one million YouTube video views, former actor Comisar has become a highly popular "social media celebrity." This is because former-actor Comisar is the only U.S. actor that is also a "famous con man."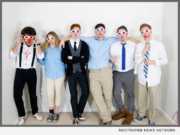 eNewsChannels NEWS: (SARATOGA SPRINGS, N.Y.) -- Combining the musical swagger of The Strokes, the DIY ethic of Black Flag, and the manic hair on fire delivery of Talking Heads, Delphino is a gritty indie rock band that just wants to get out of the basement and into your heart. Keeping the punk spirit in mind, over the past year Delphino has gone from playing in friends' basements and house parties to recording, mixing, and self-distributing their debut album, "Funny Cide," across New York.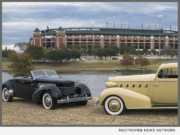 eNewsChannels NEWS: (ARLINGTON, Texas) -- The Concours d'Elegance of Texas announced that it will hold its annual three-day vintage car celebration event in the Arlington Entertainment District (previously hosted in the Houston area). The Concours d'Elegance of Texas is one of the largest vintage motoring and luxury lifestyle events in the state, a world-class gathering of collector cars and vintage motorcycles in a wonderful park setting.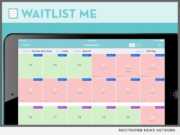 eNewsChannels NEWS: (CHARLESTON, S.C.) -- Waitlist Me, Inc. announced a new set of table management features for its popular iPad and Android apps that helps restaurant staff know the best place to seat the next customer. The solution for managing tables without a spatial floor plan is an industry first, and was developed by combining insights from psychology, data science, and cutting-edge design principles.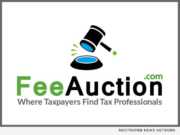 eNewsChannels NEWS: (CORAL SPRINGS, Fla.) -- It's a common problem. In fact, approximately 13 million taxpayers are haunted by IRS issues that they want to solve, but are too bombarded with information to know where to turn. In short, they're overwhelmed. FeeAuction.com helps to alleviate that stress. It's a user-friendly website and new marketing technology that connects concerned taxpayers anonymously with multiple, licensed tax professionals.
eNewsChannels NEWS: (AURORA, Colo.) -- Extreme Muscle Products (EMP) have announced the launch of its first formulation available for purchase, a product called Q-Meric. EMP is a newly created Colorado-based company focusing on health, wellness and athletic performance, with an emphasis on products that have synergistic effects.
eNewsChannels NEWS: (SOUTH LONDONDERRY, Vt.) -- Jamaica Cottage Shop, Inc. was getting at least five to 10 requests per day. Potential customers wanted financing options so they could easily afford a tiny house of their own. The Vermont-based retailer acted and now people can apply to pay over time for numerous cottage, cabin, tiny house and shed options.