News Stories which include video content
eNewsChannels NEWS: -- Uproar Entertainment is excited to announce the release of "Black Wives Matter" by Gayla Johnson. A diverse, intelligent comedienne, Gayla Johnson entertains audiences with her stories and her characters, treating her listener to her unique view of the world we live in.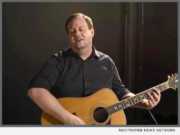 eNewsChannels NEWS: (FORT WORTH, Texas) -- 4818 Records, LLC today announced a beautiful new ballad titled "Never Let Me Go" has been released as a single and video to benefit the Susan G. Komen Foundation of Greater Fort Worth. Singer/songwriter/guitarist and Grammy Award-winning producer Gary McGrath wrote and recorded "Never Let Me Go" for "Hope," which he compiled and has just released on his independent 4818 Records label.
eNewsChannels NEWS: (LOS ANGELES, Calif.) -- Palmer Productions and The Most Innocently Inappropriate Couple That Never Was Presents the new world-renowned musical, "The Final, Final Farewell Tour of Dick & Delores DelRubio," starring Alan Palmer and Andrew Orbison.
eNewsChannels NEWS: (HOLLYWOOD, Fla.) -- Sunshine Capital, Inc. (OTC-Pink:SCNP / OTC:SCNP) today announced that the Company's business plan, e.g. using DIBCOIN to purchase assets, has been described as "Genius" by Forbes.com contributor Peter J. Reilly.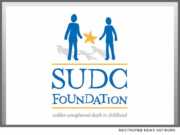 eNewsChannels NEWS: (CEDAR GROVE, N.J.) -- The emotional trauma associated with losing a child is overwhelming. But when that loss is combined with a total lack of explanation, grief can become far more complicated, says the SUDC Foundation. Sudden Unexplained Death in Childhood (SUDC) is the sudden unexplained death of a child over the age of one which remains unexplained after a thorough case investigation is conducted.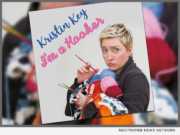 eNewsChannels NEWS: (LOS ANGELES, Calif.) -- Uproar Entertainment is excited to announce the release of "I'm A Hooker" by Kristin Key. Armed with her quick wit and her trusty guitar, the Texas native slings her signature goofy songs and hilarious jokes on her fourth collaboration with Uproar Entertainment.
eNewsChannels NEWS: (NEW YORK, N.Y.) -- Apple recently announced its iOS 10.3 release and it looks like really awesome with big features we have never heard of. However, issues always come along with changes. Breaking: Tenorshare UltData has been improved to support iOS 10.3 and iTunes 12.6. Today, we will take a close look at this amazing data recovery and iOS repair tool.
eNewsChannels NEWS: (LONDON, U.K.) -- Wondershare, a top-ranking software company, is excited to announce that its newly-updated dr.fone toolkit for iOS is the world's first data recovery solution to be fully compatible with iOS/iCloud 10.3. dr.fone is the world's first and best provider of iOS and Android data recovery software. It has all the tools needed to keep mobile phones running at 100 percent.
eNewsChannels NEWS: (BILOXI, Miss.) -- On this tenth anniversary of the Mississippi Spring Break Weekend, Splash Life Booking LLC is announcing the 1st annual Spring Break Explosion music festival, to be held on Friday, April 7, 2017 at MGM Park. For a decade now, college students and those seeking a white sandy beach getaway, come from all over the south to Biloxi for parties and other regional events during the "Mississippi Spring Break" weekend.
eNewsChannels NEWS: (YOUNGSTOWN, Ohio) -- Black Streak Entertainment, LLC has developed a new mobile cooking app that has changed the way kids and families cook, eat, and view food called the Black Streak Kitchen App. Through this app, the company publishes recipes in the form of comics featuring their original characters that teach kids, teens, parents and families about cooking, nutrition, world cultures, health and wellness.