News Stories which include video content
eNewsChannels NEWS: -- While gun control continues to be a talked about topic, Unique Messengers is not only joining the conversation, but singing about it. This musical group is on a mission to deliver "music with a message" and their latest single, "Give up That Gun," is no exception to the rule.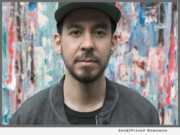 eNewsChannels NEWS: -- As announced today by Outbreak Presents and Live Nation, Mike Shinoda is set to headline the latest installment of the Monster Energy Outbreak Tour. Tickets go on sale starting Friday, August 10, 2018 at 10 a.m. local time, with special pre-sales starting Tuesday, August 7 at 10 a.m. local time.
eNewsChannels NEWS: -- Aclaro, the leading provider of blockchain based open data platforms and solutions, has announced that it has launched a new Fintech Artificial Intelligence (AI) solution focused on the lending industry. The new solution is Aclaro TrueView(TM). Aclaro aims to equip lenders with the innovative tools needed for competitive advantage with its tech savvy, blockchain based predictive analytics platform that can be utilized without incurring heavy costs.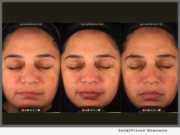 eNewsChannels NEWS: -- When some customers showed concern over cupping marks after using the lip plumper manufactured by CandyLipz, LLC, the company quickly jumped into action. It hired a third-party independent investigative research vendor, Biometrix, Inc. - a company that has conducted clinical trials for major multinational biotech, dermatology, product manufacturers and more for 20 plus years - to prove that there was nothing to worry about.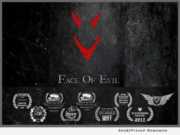 eNewsChannels NEWS: -- Awarded feature film "Face Of Evil" (F.O.E.) is being released by Gravitas Ventures and is now available on Video On Demand and DVD, right on time for your July 4th party! "This psychological thriller horror is also very entertaining and grotesque, and it's ideal for your post-barbeque chilly-afternoon movie-time," says the film's writer/director Vito Dinatolo, of V-Movie.
eNewsChannels NEWS: -- Transformational Leadership ('TL') presents Ford Taylor and The 2018 Australia Transformational Leadership Seminar. The event is being held August 7-9, 2018, at Hillview Community Church, Rowville, VIC 3178. Ford Taylor is a leadership solutions trainer, strategist, and speaker.
eNewsChannels NEWS: -- TeamSnap, the household name in sports-tech management, announced today the expansion of its industry-leading platform with the introduction of TeamSnap Officials - an innovative new online platform to schedule, manage and communicate with referees, umpires and officials.
eNewsChannels NEWS: -- Accio Motion LLC, a rising star in the production and publishing of mobile games, announced today the release of its new family friendly martial arts game: Flying Fu. Available now on the App Store and Google Play. Flying Fu features simple as well as impossible levels, with the difficulty gradually increasing as you play.
eNewsChannels NEWS: -- DocMagic, Inc., the premier provider of fully-compliant loan document preparation, regulatory compliance and comprehensive eMortgage services, announced that on Thursday, May 24, the entire company participated in Red Nose Day - an effort to help end child poverty both in the U.S. and in some of the poorest communities in the world.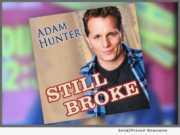 eNewsChannels NEWS: -- Uproar Entertainment announces the release of "Still Broke" by comedian Adam Hunter. Recorded live at The Comedy Underground in Seattle, Wash., "Still Broke" is the third Stand-Up Comedy CD Uproar has produced by Adam Hunter. A talented performer and writer, Hunter has performed all over the world.