Wisconsin Business News, Entertainment and Technology News (U.S.)
eNewsChannels NEWS: -- In tandem with 75th Anniversary of the flag-raising on Mt. Suribachi, the Iwo Jima Memorial Midwest Project (IJMM) is launching a nationwide program to build a new Iwo Jima Monument. The new statue will replace the faces of two flag-raisers that were misidentified with the actual Marines who participated.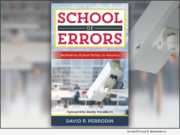 eNewsChannels NEWS: -- "School of Errors - Rethinking School Safety in America" (ISBN: 978-1475837445), authored by David P. Perrodin, Ph.D., and published by Rowman & Littlefield, is being touted as "the most honest book ever written about the $3 billion school safety industrial complex."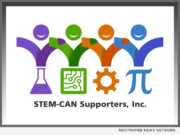 eNewsChannels NEWS: (WASHINGTON, D.C.) -- On March 28, 2017, the Treasurer of STEM-CAN Supporters (SCS) sent a $2,500 check to Fritz Blandon, Principal of Milwaukee Allen-Field Elementary School as a donation for the immediate purchase of Student Leadership Blazers and seven compound microscopes along with some minor supplies.
eNewsChannels NEWS: (MILWAUKEE, Wis.) -- Minnesota poet Georgia Lundeen, who made a name in verse through her popular blog Shrinks Aren't Cheap, is set to release her first physical collection of works, titled "Spare" (ISBN: 978-1-940129-69-3), on April 21, 2017, Vegetarian Alcoholic Press announced today.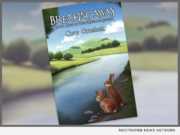 eNewsChannels NEWS: (GREEN BAY, Wis.) -- Manifestation Machine, a global personal growth and development brand, has announced the release of "Breaking Away: Book One of the Rabylon Series" (ISBN: 978-1946029003), the debut, middle grade fiction novel from Cory Groshek, a man dubbed a "professional plaintiff" by the Milwaukee Journal Sentinel who, in early 2015, filed three Class Action lawsuits over alleged violations of the Fair Credit Reporting Act, including one against cable giant Time Warner Cable.
FOND DU LAC, Wis. /eNewsChannels/ -- NEWS: Rejuvatek Medical Inc., launches the first Tatt2Away(R) non laser tattoo removal system in the state of Wisconsin. In Your Face Tattooz decided to lead the way in Wisconsin by becoming the first certified Tatt2Away Center in the state. This is great news for the almost 8 million Americans burdened with 'tattoo regret' but unwilling to go through the pain and cost of a laser.
MADISON, Wis. /eNewsChannels/ -- NEWS: Just completed research by Colorado State University Economist Kevin Duncan and Smart Cities Prevail Researcher Alex Lantsberg reveals that Wisconsin's proposed prevailing wage repeal (AB 32) will cost the state nearly 9,000 jobs, $1.2 billion in economic output, $77 million in tax revenue, and will export an estimated $500 million in construction investments out of state.
OMRO, Wis. /eNewsChannels/ -- NEWS: The IDX Store, a division of Great White Enterprises, LLC, will return 100 percent of its commission that is collected at Wisconsin home and land closings. 'So, just how does this work and how do Buyers get paid? As most would imagine, Buyers have questions and we have the answers,' Paul Landig, broker, president, says.
OMRO, Wis. /eNewsChannels/ -- NEWS: Traditionally, when buyers purchase a home, they enter into a Buyer Agency Representation Agreement with a real estate brokerage. Upon purchase, the broker, Buyer's agent, will receive the compensation offered by the owner or owner's agent, the listing broker. Not anymore. Paul Landig, broker, president Great White Enterprises, LLC in Wisconsin, had a vision that's now become a reality: The IDX Store.
MILWAUKEE, Wis. /eNewsChannels/ -- NEWS: In her new novel, Julie Otzelberger shows the bully what it's like to be on the other side, while showing the victim how to overcome obstacles through volunteer work. 'The Cat That Went To Homecoming' (ISBN: 9781612358215) published by Fire and Ice Young Adult Books, is now available on Amazon as a Kindle edition, and on Lulu in both paperback and ebook.