Home
Tags
Aerospace and Aviation
Tag: Aerospace and Aviation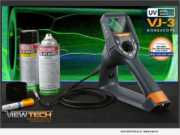 eNewsChannels NEWS: -- ViewTech Borescopes is debuting the VJ-3 Ultraviolet (UV) video borescope which facilitates endoscopic dye penetrant testing by detecting internal and external surface defects. These inspections are a critical part of quality control for many different types of manufacturing processes.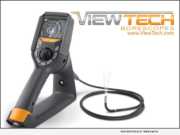 eNewsChannels NEWS: -- ViewTech Borescopes will exhibit during the Aerospace Industry Association of Michigan (AIAM) meeting on Wednesday, March 11 at Applied Manufacturing Technologies in Orion Township. ViewTech sales consultant Chris Courtright will display several VJ-3 Video Borescopes for aerospace executives and AIAM members, including the newly released VJ-3 UV video borescope.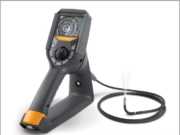 eNewsChannels NEWS: -- With a strong emphasis being placed on remote visual inspections (RVI) and nondestructive testing (NDT) throughout many industries, ViewTech Borescopes has started the year with a record number of sales and looks to continue the trend with another year-over-year sales increase.
eNewsChannels NEWS: -- Casa Romantica Cultural Center and Gardens, an award-winning southern California 501(c)(3) nonprofit, celebrated the opening of its new exhibit on display at John Wayne Airport on Saturday, February 8.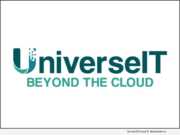 eNewsChannels NEWS: -- UniverseIT is excited to announce a new partnership with the United States Air Force (USAF) which encompasses serving three training schools - the Air Ground Operations School (AGOS); Weapons School (USAFWS); and Advanced Maintenance and Munitions Operations School (AMMOS).
eNewsChannels NEWS: -- Duber Time Group, the U.S. Distributor for Muhle-Glashutte is honored to announce the partnership between the largest aviation association in the world, AOPA with Muhle-Glashutte in the release of a limited-edition watch to celebrate 80 years of AOPA, the AOPA AeroSport.
eNewsChannels NEWS: -- A sleek and powerful pilots watch, designed by pilots. The team at AOPA (The Aircraft Owners and Pilots Association, the world's largest association for aviation enthusiast and pilots) designed this watch with Muhle Glashutte the legendary watch manufacturer. This limited edition of 500 pieces is to be released in celebration of the 80th anniversary of AOPA.
eNewsChannels NEWS: -- Unmanned Safety Institute (USI) announced today that they will be establishing the first-in-the-nation Unmanned Safety Institute - Center of Excellence, a remote pilot training and safety certification center, at Gulf Coast State College (GCSC) in Port St. Joe, Florida.
eNewsChannels NEWS: -- Military-Fasteners, Inc. (Milfas), a company based out of Ponte Vedra that distributes aerospace and mil-spec hardware received the AS9120 Rev B certification from the Society of Automotive Engineers (SAE). The AS9120 Rev B certification is also known as. "Quality Management Systems - Requirements for Aviation, Space and Defense Distributors."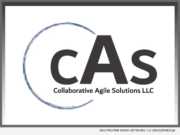 eNewsChannels NEWS: -- Collaborative Agile Solutions LLC (CAS) has teamed with Sumaria Systems Inc. to provide the Air Force Life Cycle Management Center (AFLCMC) Medium Altitude Unmanned Aircraft Systems (MAUAS) Division with Enterprise Agile Project Management Strategy Support.