Home
Tags
Agriculture and Farming
Tag: Agriculture and Farming
NEWS: (BELLE PLAINE, Minn.) Project EverGreen, a national non-profit promoting the value of preserving and revitalizing managed green spaces, is bringing its 'Healthy Turf. Healthy Kids.'(TM) Initiative to Court Square Park in Belle Plaine, Minnesota.
MIAMI, Fla. /eNewsChannels/ -- NEWS: Auction Company of America announced today that the famous Russell Cattle Ranch, a 420+ acres working cattle ranch in Bonifay in north Florida just minutes from I-10, will be auctioned May 2, 2015 in a special 'retirement auction.'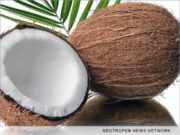 SAN FRANCISCO, Calif. /eNewsChannels/ -- NEWS: The Center for International Trade Expositions and Missions, in partnership with the Philippine Trade and Investment Centers in Silicon Valley and Los Angeles, is gearing up for the Philippine participation at the 2015 Winter Fancy Food Show on January 11-13, 2015.
DENVER, Colo. /eNewsChannels/ -- NEWS: In response to the estimated 287,279 pounds of legal marijuana that will be sold in Colorado this year and the millions of containers used to package it, Higher Standard Packaging of Denver announced today the introduction of the first eco-friendly containers composed of FDA-approved, recycled milk jug plastic and manufactured specifically for the marijuana industry.
IRVINE, Calif. /eNewsChannels/ -- NEWS: Alegria Fresh announced today the expansion of the hydroponic vertical farm at Bell Gardens High School, Southern California's first working vertical farm on a high school campus. The farm, which features high-performance urban hydroponic vertical and organic farming methods, will be completed with Phase 2, a high efficiency organic food production system using GardenSoxx(R).
IRVINE, Calif. /eNewsChannels/ -- NEWS: Orange County Produce, LLC and the Orange County Great Park in Irvine, Calif., continues its 'Parks without Borders' program by offering fresh food to Orange County's local food banks and soup kitchens. Orange County Produce is growing food on the four-acre VALOR Field at the Orange County Great Park in Irvine, to support this effort.
LAGUNA BEACH, Calif. /eNewsChannels/ -- NEWS Apr 29, 2013: EnviroIngenuity today announced its offering of hydroponic vertical gardens for use at home. The beautiful stackable garden systems make it easy to grow delicious, nutritious, non-toxic food at home using limited space and reducing use of natural resources. These resource-efficient hydroponic tower systems for nutritious produce are available at Laguna Gardens Nursery.
LAGUNA BEACH, Calif. /eNewsChannels/ -- Today, EnviroIngenuity announced a partnership with Garden Supply, Inc., to represent and promote hydroponic vertical farming systems throughout the Western U.S. Garden Supply designs and manufactures stacking pots for vertical growing systems.
LAGUNA BEACH, Calif. /eNewsChannels/ -- On Sunday December 9, Erik Cutter, Managing Director of Alegria Fresh, will speak at Foodprint LA as an expert panelist about innovative ideas for the future of food production within dense urban environments.
LAGUNA BEACH, Calif. /eNewsChannels/ -- 'This food will keep you alive and vital, and I am living proof,' says Francis Lingel, a 90-year young veteran who has joined Alegria Farm's team to assist with farm tours. 'Fresh greens are the secret to longevity,' he adds.