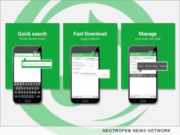 NEW YORK, N.Y. /eNewsChannels/ -- NEWS: Easeusapp (a unit of EaseUS), the pioneering provider of mobile app and games, officially today announced release of PhonTunes for Android, the free music browser and player that enables users to search and download free music across the recommended music sites and the Internet. Not only that, this iconic music app redefines users' preference of local playlist management, giving users ability to easily batch download songs and organize them in customized local folders in a matter of minutes.
TROY, Mich. /eNewsChannels/ -- NEWS: United Wholesale Mortgage, the nation's largest wholesale lender, today announced that it has developed and launched a proprietary mobile application for its broker community. The application arms brokers with robust functionality and easy access to loan information while in the field.
PRAGUE, Czech Republic /eNewsChannels/ -- NEWS: Makro Productions today announced the release of 'Flight Map - a unique new Android app that gives air travelers the ability to personally track their flights in real-time, just like the flight tracking programs offered by airlines on some long-distance flights.
ORLANDO, Fla. /eNewsChannels/ -- Team TSI, LLC, a National Installation Contractor, announces an industry first, the TSI Formenator(TM). This is the first Android application geared towards the mobile fleet installation business. The application is built on the widely used Android platform.
DES MOINES, Iowa /eNewsChannels/ -- Boesen the Florist, central Iowa's floral authority since 1923, has taken Valentines gift of giving to a whole new level. The ability to send the joy and beauty of flowers is now possible with just a touch of your finger! With Boesen's new Floral App, you can log in and send flowers your Android-powered mobile device.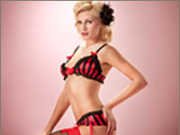 ATLANTA, Ga. /eNewsChannels/ -- The Ring Collective, an Atlanta based interactive development company, today announced the launch of its new Fliptease app for the Android. The app celebrates pin-up girls with beautiful photography and adds a modern twist. The app encourages fans to suggest what they want to see in future updated versions and also invites women to model for the app.