eNewsChannels NEWS: -- Tenorshare has proudly announced that it has released UltData for Android App on Google Play. UltData for Android is an industry-leading software solution that can recover Android deleted data easily.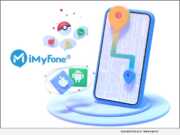 eNewsChannels NEWS: -- iMyFone is established as a solutions provider for iOS, Android, Windows PC, and Mac devices. They have launched several applications that are user-friendly and exhibit good features. AnyTo is a remarkable addition to the products iMyFone has developed for more than five years to optimize Android device usage.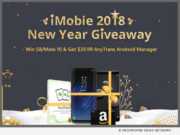 eNewsChannels NEWS: -- iMobie Inc., a leading software developer focused on Android and iOS, today proudly announces that its flagship product AnyTrans is now able to transfer and manage photos, messages, contacts, videos, apps and more from Android devices, even make a seamless transition from Android to Android, or iOS to Android.
NEW YORK, N.Y. /eNewsChannels/ -- NEWS: EaseUS Coolphone is designed for android mobile device users to fix phone overheating problems and save battery power. Based on its effective phone cooling function and clean UI design, Coolphone received 'a hit' response from the android market after its release in late September, 2014. Moreover, the 'Smart Controller' function for ultimate battery saving - a feature Coolphone first innovated - garnered great popularity for this free android app.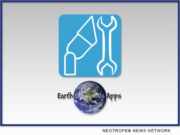 ZEPHYRHILLS, Fla. /eNewsChannels/ -- NEWS: Earth Conscious Apps today announced the release of 'Landscape Lighting Toolkit' for Android and iOS mobile devices. Landscape Lighting Toolkit is a collection of electrical calculators and tutorials that assist landscape lighting designers and DIY enthusiasts in creating efficient outdoor LED and halogen lighting systems at lower installation costs while increasing long-term safety.
NEW YORK, N.Y. /eNewsChannels/ -- NEWS: Easeusapp, the pioneer provider of mobile app and games, releases a brand-new Android app - Coolphone - to resolve a common problem for users: Phone overheats easily. What's more, it has a significant positive effect on the battery life. Coolphone is designed with clean and simple interface to cool off phone and control it in a safe operating temperature in one tap.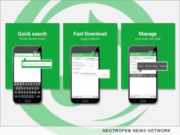 NEW YORK, N.Y. /eNewsChannels/ -- NEWS: Easeusapp (a unit of EaseUS), the pioneering provider of mobile app and games, officially today announced release of PhonTunes for Android, the free music browser and player that enables users to search and download free music across the recommended music sites and the Internet. Not only that, this iconic music app redefines users' preference of local playlist management, giving users ability to easily batch download songs and organize them in customized local folders in a matter of minutes.
TROY, Mich. /eNewsChannels/ -- NEWS: United Wholesale Mortgage, the nation's largest wholesale lender, today announced that it has developed and launched a proprietary mobile application for its broker community. The application arms brokers with robust functionality and easy access to loan information while in the field.
PRAGUE, Czech Republic /eNewsChannels/ -- NEWS: Makro Productions today announced the release of 'Flight Map - a unique new Android app that gives air travelers the ability to personally track their flights in real-time, just like the flight tracking programs offered by airlines on some long-distance flights.
ORLANDO, Fla. /eNewsChannels/ -- Team TSI, LLC, a National Installation Contractor, announces an industry first, the TSI Formenator(TM). This is the first Android application geared towards the mobile fleet installation business. The application is built on the widely used Android platform.