Home
Tags
Aomei Technology Co., Limited
Tag: Aomei Technology Co., Limited
NEW YORK CITY, N.Y. /eNewsChannels/ -- AOMEI Technology Co. Ltd. today released AOMEI Partition Assistant 5.1 worldwide downloads, the latest version of its best-selling partition software. Its ability to resize, migrate, merge, split, create and recover partitions makes it one of the most powerful partition software solutions in the market; and helped it win so many awards.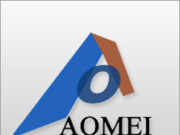 NEW YORK CITY, N.Y. /eNewsChannels/ -- Aomei Technology, an innovative hard disk partition management solution provider, today announces the release of new Partition Assistant 4.0, an ALL-IN-ONE partition manager software and reliable hard disk management toolkit with user-friendly interface and enhanced data protection.
NEW YORK CITY, N.Y. /eNewsChannels/ -- Aomei Technology, an up-and-coming provider of reliable and professional partition management solutions for the Windows-based environment, today announced the release of Aomei Partition Assistant 3.0, a new version of its powerful partition manager. At the same time, Aomei is now giving away its Partition Assistant Professional Edition for four days from Jan. 25 to 28, 2011.
NEW YORK CITY, N.Y. /eNewsChannels/ -- Aomei Technology today announced the availability of Partition Assistant 2.5, a new version of its professional partition software. The updated version adds the feature of resizing a FAT32 partition. Its wide range of functions includes making, extending and shrinking partitions, as well as repartitioning without data loss.
NEW YORK CITY, N.Y. /eNewsChannels/ -- NTFS to FAT32 Converter, the most professional and reliable tool for converting a file system, has been released by Aomei Technology. Its prominent advantage in an operation - convert NTFS to FAT32 on the condition that the data security is ensured.
NEW YORK CITY, N.Y. -- If you have partitions on your computer's hard drive, then it is not exactly the same but serves same purpose as having different hard drives. According to Aomei Technology, one of the primary objectives to have a partition in your hard drive is to distinguish an operating system from user work and data files.
NEW YORK, N.Y. -- Dynamic Disk Converter is professional disk conversion software released by Aomei Technology. Its outstanding feature is to change or convert a dynamic disk to a basic disk on the basis of ensuring data integrity protection. It is easy to convert a basic disk to dynamic by using Windows' built-in disk management utility, but difficult to convert back unless you choose third-party software, like Dynamic Disk Converter.
NEW YORK CITY, N.Y. -- For Microsoft Windows 2000 and later operating systems, you could always use FAT32 or NTFS to format your partition, but NTFS is being recommended for file systems by Microsoft for its more advanced features than FAT32, such as support of file-by-file encryption and compression, support to create partitions much larger than 2TB and support to store big files of more than 4GB in size.
NEW YORK CITY, N.Y. -- Partition Assistant from Aomei Technology is a professional and comprehensive disk management solution that provides repartition; resize partition operation on hard drives with keeping the ease and safety of your data. When using the Windows operating system, you may receive a warning that you are running out of disk space on the drive.
CHENGDU CITY, China -- Along with continuous upgrades and improvements, Aomei Technology announced the official release of Dynamic Disk Converter 3.1 on July 5th, 2010. It is professional and reliable disk type conversion software to help you convert dynamic disk to basic disk without losing data.