Home
Tags
Artificial Intelligence
Tag: Artificial Intelligence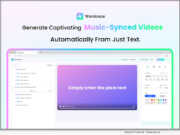 eNewsChannels NEWS: -- Gemoo, the developer of FocuSee, announced the launch of Wordance, a revolutionary AI-powered tool designed to empower users to create captivating music-synced videos and GIFs from plain text effortlessly. Whether for an indie hacker, startup team member, digital marketer, or content creator, Wordance is the go-to solution for generating attention-catching promo videos that resonate with the target audience. What's better, it's completely free for everyone to use.
eNewsChannels NEWS: -- Nowadays, the application of artificial intelligence (AI) technology is gaining widespread attention across various fields, especially in data recovery. Compared to traditional data recovery solutions, AI-powered data recovery not only achieves initial automation but also excels in terms of speed, accuracy, and adaptability.
eNewsChannels NEWS: -- We are thrilled to announce the release of HitPaw V1.2.0, a significant update to our already popular software that expands its capabilities. With this new version, we are introducing two exciting new features, adding to our existing functionality and offering even more versatility and creativity to our users.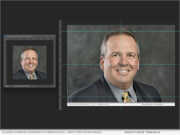 eNewsChannels NEWS: -- Today, Neotrope®, a 40+ year old tech and marketing firm, and Send2Press® Newswire, a 24 year old online newswire service, announce updated use of AI tools for client image optimization, such as upscaling and generative fill to make news images better for social and syndication.
eNewsChannels NEWS: -- The e-commerce market is one that's rapidly changing and many businesses are struggling to keep up with tracking insight into the market-consumer relationship. Stumbling blocks range from high research costs and closed consumer data to fragmented analysis models. This is where the newly-launched Voc.ai chatbot comes in to play.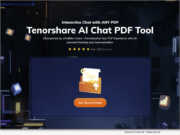 eNewsChannels NEWS: -- Are you tired of reading long PDFs? Not anymore, as Tenorshare has launched Chat PDF AI in October, 2023. It is a revolutionary tool that helps you read and summarize PDFs in a time-efficient way.
eNewsChannels NEWS: -- How does a father's dreams for his daughters influence his technology career toward the pursuit of AI excellence? Why do inclusivity and democratization matter now more than ever, and how can we ensure a fairer future for all? Gabe Moronta announced as featured speaker for the upcoming AImpact 2023 virtual conference on November 7-9.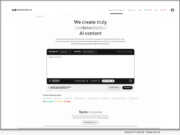 eNewsChannels NEWS: -- Undetectable AI, an innovative new artificial intelligence (AI) tool, enables users to easily create human-like AI-generated content that can bypass common AI detectors like Turnitin and Originality, GPTzero, and more. This new AI detection bypassing tool is allowed to be used for any ethical purpose.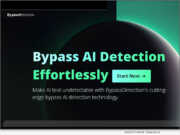 eNewsChannels NEWS: -- A new AI detection bypassing tool, BypassDetection has been launched recently designed to help people create undetectable AI writing effortlessly. It is set to ensure content creators can proceed with their efficient content creation process without the barriers of AI detectors.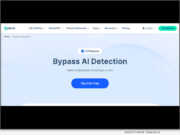 eNewsChannels NEWS: -- HIX.AI, a software company offering the leading all-in-one AI writing copilot, today launched HIX Bypass. This web-based tool allows users to rewrite their AI-generated content so that it will bypass AI detection of all major detectors, including ZeroGPT, Winston AI, and Content at Scale.