Home
Tags
Artificial Intelligence
Tag: Artificial Intelligence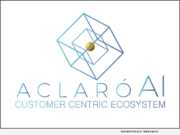 eNewsChannels NEWS: -- Aclaró AI, the game-changing Fintech built on sophisticated artificial intelligence technology, recently announced SAM (Sales AI multiplier) Sales and SAM Service products for its dealers and retail partners. These new tools let Aclaró A.I. dealer clients better retain customers, increase service revenue, and maximize sales.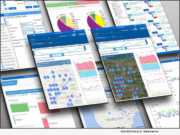 eNewsChannels NEWS: -- EnHelix's EnHelix ETRM has emerged among the Leading Innovators in Oil & Gas Artificial Intelligence Analytics Software for 2019. The announcement was made known in an announcement sent to EnHelix Marketing Director Jen Wang by Wealth & Finance International.
eNewsChannels NEWS: -- California-based AIStorm has developed a novel AI-in-Sensor (AIS) technology that enables real-time processing of sensor data at the edge, without digitization. The AIS technology uses a new patented technique called charge domain processing that controls the electron movement between the storage elements in the chip and uses switch charge circuits for mathematical control over the charge transfer.
eNewsChannels NEWS: -- Aclaro Inc., the game-changing Artificial Intelligence software company that provides disruptive technologies to the automotive, financial, and government sectors, announces a new Board Member and the release of Aclaro EcoSystem 3.0 (ES 3.0). With these announcements, Aclaro continues rapid advancement toward its overarching mission of helping lenders, dealers and consumers develop and nurture longer mutually beneficial relationships.
eNewsChannels NEWS: -- viv, Co. (CEO: Kyo Ueda) announced today that they are moving forward with the "BabyLook" project of "visualizing baby's mind" by using baby's facial expression and body information is going to release BabyLook:ver2.0; the application of predicting baby's development.
eNewsChannels NEWS: -- Zanthion launches SMART Lifetime, a complete personal and home security system for life, with no subscription fees and proactive health monitoring with crowdsourced awareness. Zanthion is an AI digital healthcare company with a class-leading Senior Care IoT Platform.
eNewsChannels NEWS: -- John Hagelgans has joined Zanthion(TM) as their new CTO. Zanthion spent over a year looking for a new chief technology officer based in the United States with the integrity and intelligence to help them achieve dominance in the elderly care market.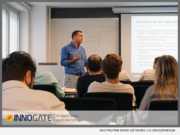 eNewsChannels NEWS: -- INNOGATE, a Turkish based international technology accelerator, announced today it will be launching its 360-degree International Acceleration Program in March, touring select Turkish based technology firms on a strategic U.S. Roadshow until March 31, 2019.
eNewsChannels NEWS: -- Aclaro, the leading provider in blockchain-based open platform solutions, recently released its latest A.I. solution. The new tool, Aclaro TrueView is designed to provide automotive and other lenders with a competitive advantage through robust features that save them time, money, and facilitate better lending decisions.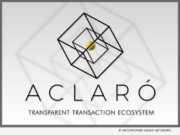 eNewsChannels NEWS: -- Aclaro, the leading provider of blockchain based open data platforms and solutions, has announced that it has launched a new Fintech Artificial Intelligence (AI) solution focused on the lending industry. The new solution is Aclaro TrueView(TM). Aclaro aims to equip lenders with the innovative tools needed for competitive advantage with its tech savvy, blockchain based predictive analytics platform that can be utilized without incurring heavy costs.