Home
Tags
Austin Business
Tag: Austin Business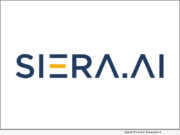 eNewsChannels NEWS: -- Connected Industrial Mobility leader, SIERA.AI, announced the completion of a $6.9 million seed funding round. The funding round was supported by Parkway Venture Capital, a New York venture capital firm and Ubiquity Ventures, a Silicon Valley seed-stage institutional venture capital firm.
eNewsChannels NEWS: -- Pure Transplant Solutions, LLC (PTS), a developer of novel HLA based transplant diagnostics, and Oxford Immunotec, Ltd. (OI), a global diagnostics company part of PerkinElmer Inc., today announce an exclusive sublicense agreement in which PTS will obtain exclusive commercial rights to issued patents protecting a novel assay originally developed by Dr. Oriol Bestard, M.D., Ph.D.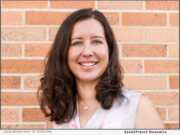 eNewsChannels NEWS: -- Seedling Foundation, a non-profit organization providing school-based mentoring for children who have an incarcerated parent, has selected Julie Barschow as Development Director. Ms. Barschow joins Seedling with over 20 years of nonprofit management, development and marketing experience.
eNewsChannels NEWS: -- SIERA.AI a leading innovator of digitization and safety solutions for preventing industrial forklift accidents announced today the continued rapid growth of new customer wins and expanded deployment of its SIERA.AI S2 and S3 forklift digitization and safety solutions.
eNewsChannels NEWS: -- Capitol Fence, electric gates in Austin installers, shares the top reasons to install automatic gates at homes and residences. Electric gates can provide homeowners and businesses with security and safety. Electric gates are the perfect solution for residential and commercial fencing. They offer an affordable, functional, and secure solution for entrances or exits.
eNewsChannels NEWS: -- Kalyagen is pleased to announce the successful product registration of STEMREGEN® in Spain. This announcement coincides with Christian Drapeau's, CEO and Chief Scientist of Kalyagen, trip to Madrid, Spain last week to speak at the IV Jornadas Internacionales Otto H. Warburg symposium at the NH Madrid Príncipe de Vergara.
eNewsChannels NEWS: -- The 2021 MUSE Awards programs are now officially closed now that winners have been announced. Taking in 4,876 entries from all over the world in both the MUSE Creative Awards and the MUSE Design Awards, the competition has demonstrated itself to be one of the leading programs in honoring excellent individuals in the creative and design fields.
eNewsChannels NEWS: -- Virginia Stewart Case, STRATAC, Austin, TX was recently named to the National Small Business Association (NSBA) Leadership Council. NSBA is the nation's oldest small-business advocacy organization, and operates on a staunchly nonpartisan basis.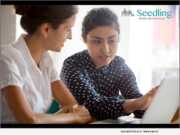 eNewsChannels NEWS: -- Seedling, a non-profit organization serving children who have an incarcerated parent, is seeking business partners and individuals to mentor children in Central Texas school districts during the 2021-22 school year. The organization served 349 children last school year and expects to significantly increase the number of children served during the 2021/2022 school year.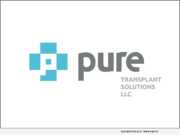 eNewsChannels NEWS: -- Pure Transplant Solutions, LLC (PTS), a collaboration driven biotechnology company focused on the development of human leukocyte antigen (HLA)-based diagnostics and therapeutics within the field of transplantation, is proud to announce that it has entered into a research collaboration with The University of Cambridge Abdominal Transplant Centre at Addenbrooke's Hospital.