Home
Tags
Austin Business
Tag: Austin Business
eNewsChannels NEWS: -- Zeteo Biomedical LLC, Inc., a privately held medical device company, has partnered with the Nanovaccine Institute at Iowa State University to study a nasal SARS-CoV-2 vaccine. Zeteo will provide nasal delivery device technology and unit dose packaging utilizing its ZEOx2 Delivery Platform.
eNewsChannels NEWS: -- Sente Mortgage has helped over 20,000 families and individuals make their homeownership dreams a reality as of September 2020, the company announced today.
eNewsChannels NEWS: -- Velocity Credit Union understands the importance of voting. To remind its employees that their vote is their voice and to encourage them to use it, the financial institution has announced a company-wide perk: paid time off to vote.
eNewsChannels NEWS: -- Pro Tec Garage Door Repair Austin offers a replacement service for garage door Austin that covers everything that clients need. The replacement service includes different processes, starting from converting needs, upgrading, or entirely replacing the door. The technician uses a thorough process to provide this installation service.
eNewsChannels NEWS: -- Velocity Credit Union credit card holders can now access their FICO Scores at no charge through monthly statements and online banking. FICO Scores will be refreshed on a quarterly basis and checking them will not affect credit ratings.
eNewsChannels NEWS: -- The Independent Bankers Association of Texas (IBAT) is pleased to announce that Promontory MortgagePath, LLC (PMP) has been selected as the newest IBAT Endorsed Service Provider for its ability to deliver a tailored, modern and cost-effective set of mortgage solutions.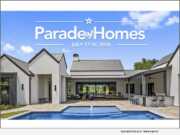 eNewsChannels NEWS: -- The Home Builders Association of Greater Austin and The Reserve at Lake Travis, a McCombs Properties development, along with the Parade builders release the first-ever virtual Parade of Homes video tours. The Parade of Homes, which is typically held over consecutive weekends and draws over 6,000 visitors, was reimagined for the current climate to ensure the homes could be viewed in a safe way.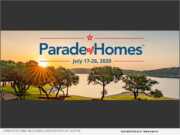 eNewsChannels NEWS: -- In an effort to help contain the spread of Covid-19, The HBA of Greater Austin, McCombs Properties and the Parade builders made the decision to cancel live public tours of the Parade of Homes this year and hold virtual tours instead.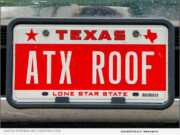 eNewsChannels NEWS: -- Austin Roofing and Construction has been giving away free roofs since 2015. Roofing damage does not discriminate and we have had some bad storms this year. If you know a homeowner who has found themselves in dire straits and in need of a roof, or if that homeowner is you, please nominate.
eNewsChannels NEWS: -- STRATAC Marketing's Virginia Case was elected Co-VP of Communications by the voting members of the American Marketing Association's Austin Chapter - a premier marketing collaborative in Austin, Texas.