Home
Tags
Austin Business
Tag: Austin Business
eNewsChannels NEWS: -- Mold Inspection Sciences Texas announced today that Director of Operations Mike Marshall has been promoted to chief operating officer. In his new role, Marshall will oversee the company's operational aspects, coordinate with managers and departments to achieve objectives and goals, promote employee growth, and assist in establishing policies that continue to promote company culture and vision.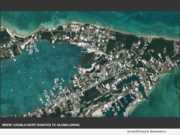 eNewsChannels NEWS: -- Kicking World owner Brent Grablachoff contributed $500 to the Hurricane Dorian Relief Fund in the Bahamas, set up by the large crowdsourced funding platform GlobalGiving.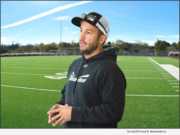 eNewsChannels NEWS: -- Kicking World expanded its reach today by deploying three new coaches who will service the football enthused states of New Jersey, Ohio, and Pennsylvania. Owner Brent Grablachoff made the announcement.
eNewsChannels NEWS: -- The largest instructional kicking camp in the country, Kicking World, announced its 2019 list of the top kickers in Texas. "The best HS kickers and punters are in the great state of Texas. This year's list not only encompasses the best prep specialists in Texas, but some of the top kickers in the country," said Brent Grablachoff, owner of Kicking World.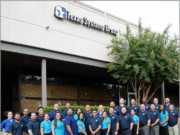 eNewsChannels NEWS: -- Texas Systems Group (TXSG) has earned a coveted slot on Channel Futures' list of the top 501 IT managed service providers (MSPs) worldwide. Channel Futures issued a statement about this year's list saying, "The competition was fierce, but their commitment to taking risks on strategic business decisions, dedication to customer support and intuitive knowledge of the managed services market helped these companies rise above the competition."
eNewsChannels NEWS: -- Capitol Fence, automatic gate installers in Austin, Texas since 1992, shares a few beneficial reasons for having automated gates installed on commercial and residential properties. For both commercial and residential properties, some of these reasons overlap.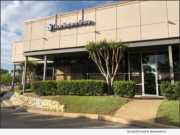 eNewsChannels NEWS: -- Texas Systems Group has achieved something no other Central Texas IT firm has matched: earned a five-star rating from 65+ customers in its Google reviews. Their customers' comments reflect Texas Systems Group's dedication to its Texas-friendly, honest and caring, IT support.
eNewsChannels NEWS: -- Global eyewear retailer EyeBuyDirect is teaming up with Tan France in a campaign to let his followers style him. Fans will get to turn the tables on the style guru when they vote on which glasses look best on him. France, who is best known for his role on the Emmy-award-winning series "Queer Eye," has of late found even more followers with the release of his book "Naturally Tan."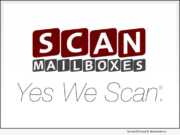 eNewsChannels NEWS: -- Scan Mailboxes(R) announced today that they took just five years to go from startup to its millionth scan of client mail. Co-founders Ken Brown and Chris Landry started Scan Mailboxes in 2014 with a desire to provide a more efficient way for people to read their mail no matter where they are - saving time and environmental waste in the process.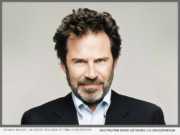 eNewsChannels NEWS: -- The Texas Mortgage Bankers Association (TMBA) announced the agenda for its annual convention to be held on April 28 - 30, 2019 in San Antonio at the Marriott Rivercenter hotel. More than 1,000 industry participants are expected to at attend, which consists of comedian Dennis Miller as the keynote address, a list of preeminent speakers, educational tracks, networking opportunities, trending insights and a diverse mix of exhibitors.