Home
Tags
Australia Business
Tag: Australia Business
eNewsChannels NEWS: -- A message of hope coming through the veil from those who have passed over, and from the Divine Spirit who is guiding us into this new future. In Dr. Mark W. Burns' current book, "A Light Amongst the Stars" (ISBN: 978-0228893684; July, 2023), he questions: What if humanity has passed an important milestone and the message of doom, proposed by so many for so long, is now wrong?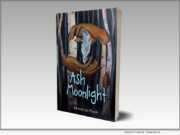 eNewsChannels NEWS: -- Emerging author Dewalt du Plessis introduces readers to his mesmerizing imagination and world-building skills in his debut novel, "Ash Moonlight" (ISBN: 978-0228886617; July, 2022). Originally conceived as song lyrics, "Ash Moonlight" has blossomed into a captivating tale set in a post-apocalyptic world. In this era, following The Great Star Fall, the once-kindled bonds of unity have been replaced by mounting tensions between the Ahusaka and Dyenie tribes.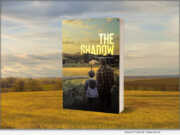 eNewsChannels NEWS: -- Sloan Blecher's literary fiction novel "The Shadow" (ISBN: 978-0228888840; June, 2023) is a heartbreaking story told in a heartwarming way of a family's struggles when a new family moves next door. "The Shadow," Blecher's first novel, was released in 2023 and is now available on Amazon, Booktopia, and Barnes & Noble.
eNewsChannels NEWS: -- Author Colleen Millsteed has announced the release of her book, "Battle Angel: The Ultimate She Warrior," (IBSN: 978-0228888727; March 2023) a collection of empowering poetry written to inspire women to tap into their inner strength and overcome the challenges of life.
eNewsChannels NEWS: -- Australian author Jayda Addleton announces the release of her debut poetry book, "Unspoken Emotions" (ISBN: 978-0228883203; March 2023), which explores life from a child's innocence to facing the harsh realities of the world. "Unspoken Emotions" is a collection of poems that offers an honest and raw portrayal of life's challenges.
eNewsChannels NEWS: -- F. Dumanjug felt a strong calling to write during Australia's extensive lockdowns. As someone who did not have a prior interest in being an author, she began to question herself. However, F. Dumanjug states that God spoke and said, "This book, I will make it happen, and it will be done." Several months later, born out of her personal journals "To Listen of the Lord's Jesus Christ Voice, Holy Spirit" (ISBN: 978-0228885740; Jan. 2023) came to life.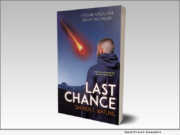 eNewsChannels NEWS: -- "Last Chance: A Future Apocalypse Caught in a Trilogy" by Darren E. Watling (ISBN: 978-0228882879; released Oct., 2022) is a quirky look at earth's final hours. The best and brightest are sent to colonize a more stable planet as earth meets its untimely demise. However a Plan B rocket contains a motley crew who could be described as "wildcards" at best.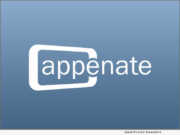 eNewsChannels NEWS: -- Ukraine Aid Ops is a group of civilians helping secure and distribute protective equipment to those in need. This is no small feat, given the size of the country and the sheer number of people caught in the conflict. Given the need, Appenate is sponsoring 50 Premium user licenses to those on the ground in Ukraine.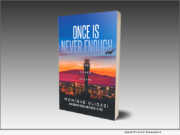 eNewsChannels NEWS: -- A psychologically complex villain faces off against a tenacious FBI agent in "Once is Never Enough: Revenge Never Sleeps" (ISBN: 978-0228879206; paper; Tellwell Talent), the latest globe-trotting thriller by author Dr. Monique Gliozzi.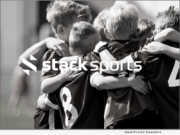 eNewsChannels NEWS: -- Stack Sports, the largest and fastest-growing provider of sports technology, continues its momentum internationally, fueled by key partnerships at every level. With international headquarters in Australia, the United Kingdom, and the United States, Stack Sports is leading the sports industry focusing on four key pillars - Grassroots Engagement, Participation Growth, Recruiting Pathways, and Elite Player Development.