Home
Tags
Australia Business
Tag: Australia Business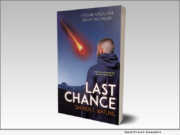 eNewsChannels NEWS: -- "Last Chance: A Future Apocalypse Caught in a Trilogy" by Darren E. Watling (ISBN: 978-0228882879; released Oct., 2022) is a quirky look at earth's final hours. The best and brightest are sent to colonize a more stable planet as earth meets its untimely demise. However a Plan B rocket contains a motley crew who could be described as "wildcards" at best.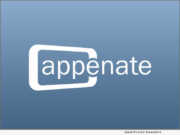 eNewsChannels NEWS: -- Ukraine Aid Ops is a group of civilians helping secure and distribute protective equipment to those in need. This is no small feat, given the size of the country and the sheer number of people caught in the conflict. Given the need, Appenate is sponsoring 50 Premium user licenses to those on the ground in Ukraine.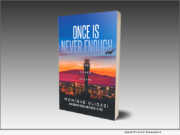 eNewsChannels NEWS: -- A psychologically complex villain faces off against a tenacious FBI agent in "Once is Never Enough: Revenge Never Sleeps" (ISBN: 978-0228879206; paper; Tellwell Talent), the latest globe-trotting thriller by author Dr. Monique Gliozzi.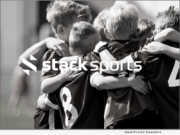 eNewsChannels NEWS: -- Stack Sports, the largest and fastest-growing provider of sports technology, continues its momentum internationally, fueled by key partnerships at every level. With international headquarters in Australia, the United Kingdom, and the United States, Stack Sports is leading the sports industry focusing on four key pillars - Grassroots Engagement, Participation Growth, Recruiting Pathways, and Elite Player Development.
eNewsChannels NEWS: -- Australian Pop Singer Songwriter, T8iana, who was recently featured in Rolling Stone Magazine's Global Artist Spotlight, has often talked about her dark past which involved assault and bullying by strong male figures, as she was growing up as a trans kid. She has released her latest single 'The Sign' on 13th May.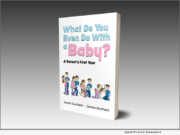 eNewsChannels NEWS: -- "What Do You Even Do With A Baby? A Parent's First Year" (ISBN: 978-0228869689) is a book aiming to demystify parenting so people can make well-informed decisions about becoming one. Authors Sarah and James Dunham struggled with the lack of a clear picture of what life would be like on the other side of the umbilical cord. "It doesn't get talked about openly."
eNewsChannels NEWS: -- ArtistScope, a leading developer of DRM and copy protection software for more than 20 years, celebrates the 10th anniversary of the release of the ArtistScope Site Protection Software (ASPS) and the release of ArtisBrowser for all Windows, Mac, iOS and Android devices.
eNewsChannels NEWS: -- In October of 2021 a new era creative talent platform called Experlio will be launching to the world. The platform aims to support the discovery and growth of top emerging talent through engaging online experiences.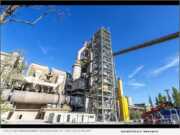 eNewsChannels NEWS: -- Multi-award-winning Australian technology company Calix Limited (ASX: CXL) ("Calix" or the "Company") is pleased to announce global decarbonisation investor Carbon Direct Capital Management has invested €15m for a 6.98% equity stake in Calix subsidiary, the LEILAC Group, which is dedicated to the commercialisation and ongoing development of Calix's LEILAC CO2 capture technology.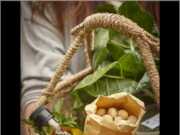 eNewsChannels NEWS: -- The Australian Macadamia industry released research that reveals that almost 50% of consumers globally now value finding peace and quiet in everyday life as the key to a happy mind. Conversely, only 25% globally said occasional big experiences and milestones make them happy.