Home
Tags
Boating, Marine and Maritime
Tag: Boating, Marine and Maritime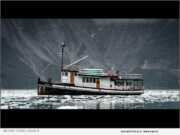 eNewsChannels NEWS: -- Northwest Navigation Co., which operates the small cruise boat, M/V David B in Alaska, is unaffected by Canada's recent extended cruise ship ban for the summer of 2021. The company will still be offering multi-day cruises this summer.
eNewsChannels NEWS: -- Stitchin' Heaven announces Land Ahoy Quilting Cruises, five luxury quilting getaways in cities around the United States. Land Ahoy Quilting Cruises are the most recent addition to Stitchin' Heaven Travel's line of quilting-focused vacation packages.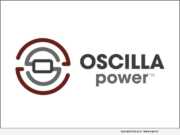 eNewsChannels NEWS: -- Oscilla Power, Inc. is proud to announce the receipt of a $200k grant from the US DOE to further develop technology that enables autonomous underwater vehicles (AUVs) to recharge themselves using ocean waves. In this Small Business Innovation and Research (SBIR) project, Oscilla Power will collaborate with Lockheed Martin, through their Rotary and Mission Systems group.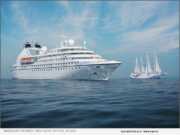 eNewsChannels NEWS: -- To address health concerns brought on by the pandemic, Windstar Cruises has committed to a holistic Beyond Ordinary Care program and will retrofit its fleet of six yachts with hospital-grade HEPA filters, ultraviolet germicidal irradiation and will employ a safe sanitization formula used in health care settings.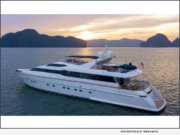 eNewsChannels NEWS: -- Hollywood has found itself a new playground free from paparazzi in Phuket, Thailand. The docks are filled with lavish yachts in Phuket these days. One is the most sought after, The Demarest Yacht, William D. Johnson refurbished the Demarest Yacht in 2019 just in time for the boom of 2020 Yachting's new "hot spot" Phuket Thailand.
eNewsChannels NEWS: -- EPIC Insurance Brokers and Consultants (EPIC) announced today that Ivon Friedman has joined the firm's Marine Practice in San Francisco. Friedman will report to EPIC's Risk Management - National Property and Marine Practice Leader, Michael Korn.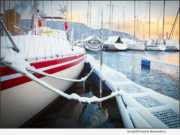 eNewsChannels NEWS: -- The change of seasons no longer means having to perform labor intensive tasks to safeguard your boat, dock and summer lake equipment from the damage that can occur from frigid, freezing water conditions. This winter use a Deicer in your lake or pond to prevent costly damage, says Discount Pumps.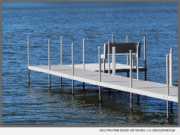 eNewsChannels NEWS: -- Whether you call it a lake home, cabin, cottage or camp, buyers are naturally drawn to the water's edge when looking at lakeshore properties. The wide variety of shoreline conditions gives buyers a lot to consider before they write a purchase agreement, says John Gehring, owner of Solo Dock, a tip-in dock manufacturer in Long Lake, Minnesota.
eNewsChannels NEWS: -- Ask many boating enthusiasts which deep cycle batteries they prefer for their crafts, and they'll name one of two brands: Deka, or Trojan USA, says Batteries Shack. They're top-of-the-line batteries made in the USA; Deka through a company called East Penn Manufacturing. Both are known for having longer life spans and higher power outputs than competing brands.
eNewsChannels NEWS: -- EPIC Insurance Brokers and Consultants announced today that Nikki Howes has joined the firm's Energy and Marine Practice, within its Property and Casualty operations, as a Client Advocate, reporting to EPIC Managing Principal and Director of the Southwest Region, KJ Wagner.