Home
Tags
Books and Publishing
Tag: Books and Publishing
eNewsChannels NEWS: -- Publishers Newswire (PNW), a news publisher covering books, music and software launched in 2004, has announced its annual "books to bookmark" list of 10 new and interesting reads from small publishers and self-published authors in North America published in 2022. These books are often overlooked due to not coming from major traditional book publishing houses.
eNewsChannels NEWS: -- A fantastical story set in a world where paladins are heroes and the champions of the gods finds itself in the shadow of a looming threat. Their only choice? To rely on the services of an uneducated, incapable and stubborn paladin named Krell, whose adventures we follow in the fantasy novel "Beginning of Arrogance" (ISBN: 978-0228868668; Tellwell) by Bryan Cole.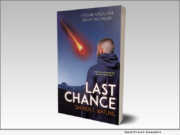 eNewsChannels NEWS: -- "Last Chance: A Future Apocalypse Caught in a Trilogy" by Darren E. Watling (ISBN: 978-0228882879; released Oct., 2022) is a quirky look at earth's final hours. The best and brightest are sent to colonize a more stable planet as earth meets its untimely demise. However a Plan B rocket contains a motley crew who could be described as "wildcards" at best.
eNewsChannels NEWS: -- "My Spouse, My Friend" (ISBN: 978-0228842859) is a must-have book for couples, newlyweds, those long in love, and engaged. A crash course on married life by author Ingiete Oyama, the book is a guide to navigating questions about marriage and finding answers.
eNewsChannels NEWS: -- In Yvonne Van Lankveld's current novel "The Park Street Secrets" (ISBN: 978-0228869252; released Sept., 2022), new neighbors move into a historic government building and classic film location on Park Street in Niagara Falls Canada. The building was featured in the film noir "Niagara" starring Marilyn Monroe.
eNewsChannels NEWS: -- Adam Swain Ferguson, founder, Purple Fox Entertainment, is a creative producer and author. His new book release, "Love Without Wings: An Adoption Fairytale" (ISBN: 979-8986768014), was inspired by a true story - his own story - and celebrates diverse families made complete through adoption. It's scheduled to be released during National Adoption Month on November 19, National Adoption Day.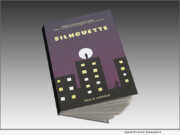 eNewsChannels NEWS: -- Author Paul G. Swingle's new novel "Silhouette" (ISBN: 979-8545559596; released Aug., 2022) delivers a brilliant and deceptively simple story, giving us insight into the hearts of two lonely souls. They gaze at each other from a distance, dreaming of forming a bond. Will their fears, depression, and anxiety prevent them from connecting?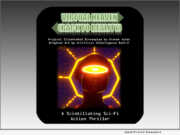 eNewsChannels NEWS: -- We've all seen movies like "The Terminator" where artificial intelligent machines rise to take over the world with catastrophic consequences. But what is the reality of Artificial Intelligence (AI) in the creative arts? Entrepreneur and writer Graham Jules has already utilised the technology in creating his illustrated screenplay, "Virtual Heaven (Back to Reality)," PUW Media Ltd (Pop Up World) announced today.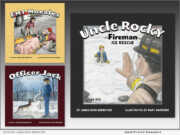 eNewsChannels NEWS: -- J2B Publishing announces the release of "Uncle Rocky - Fireman #10 - Ice Rescue" (ISBN: 978-1954682160), authored by James Burd Brewster. It's the 10th Uncle Rocky - Fireman book in the "Glad to do it!" children's series and is illustrated for kids aged 3-7. The series honors first responders by retelling true-life emergency response stories through the eyes of its characters: Uncle Rocky - Fireman, Officers Jack and Kate and EMT Morales.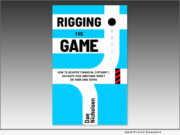 eNewsChannels NEWS: -- Legacy Launch Pad Publishing has released "RIGGING THE GAME: How to Achieve Financial Certainty, Navigate Risk and Make Money on Your Own Terms" (ISBN: 978-1956955439 paperback), written by Dan Nicholson. In "RIGGING THE GAME," Nicholson reveals why some entrepreneurs seem to always win while others routinely fail. (Spoiler alert: it's not luck.)