Home
Tags
Books and Publishing
Tag: Books and Publishing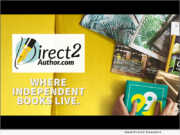 eNewsChannels NEWS: -- The self-publishing book industry's exponential growth has taken the world by storm. Opening doors once closed to unknown writers, self-publishing creates an alternative - some may say disruptive - option for writers with a small fan base to share their work and build brand awareness on a global scale. Empowered by the popular do-it-yourself movement, a new direct-to-customer bookselling platform, Direct2Author.com, launched in December.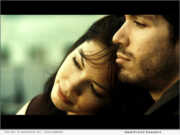 eNewsChannels NEWS: -- Avoid the pitfalls that can derail those New Year's resolutions by adopting the common-sense moral code contained in "The Way to Happiness." Watch "The Way to Happiness" book-on-film on the Scientology Network.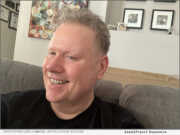 eNewsChannels NEWS: -- MuseWire has been selected by the panelists at Feedspot as one of the Top 60 Music Industry Blogs on the web. Musewire (aka Music Industry Newswire) covers music makers, music gear, the music business and related topics; established 2005. A publication of Neotrope. Edited by Christopher Simmons, a working tech journalist since 1984, and member ASCAP.
eNewsChannels NEWS: -- Philosopher and historian Procopius Canning announces the release of "The Modern Prometheus: Why the 21st Century Intellectual Must Be Fearless to Succeed" (ISBN: 979-8735137177). In this book, Canning, writing as an exiled fugitive 300 years from today, combines science fiction with established philosophical concepts.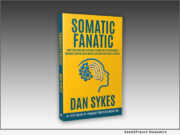 eNewsChannels NEWS: -- Legacy Launch Pad Publishing is releasing the first book by entrepreneur Dan Sykes, the founder of the Somatic Training Network, a company dedicated to the learning and sharing about somatic arts and practices from around the world.
eNewsChannels NEWS: -- Publishers Newswire, a news publisher covering books, music and software launched in 2004, has announced its annual "books to bookmark" list of 11 new and interesting reads from small publishers and self-published authors across the U.S. These books are often overlooked due to not coming from major traditional book publishing houses.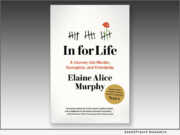 eNewsChannels NEWS: -- This Jan., journalist Elaine Alice Murphy is set to release her memoir, "In for Life" (ISBN: 978-0578965659; Satuit Press), about her two-decade exploration of the wrongful murder conviction of her son's classmate and friend, Sean K. Ellis. The high-profile Boston case gained international attention when it became the subject of the eight-part Netflix docuseries "Trial 4."
eNewsChannels NEWS: -- Beverly Bowers, a retired financial planner, entrepreneur and founder of Sister Courage Publishing, realized there was a need for a guidebook that would help women learn more about how to take charge of their investments. So, she set out to create a book specifically written for women. The end result is: "How to Dress a Naked Portfolio: A Tailored Introduction to Investing for Women" (ISBN: 978-0578312705; Sister Courage Publishing).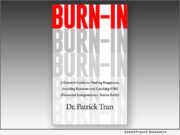 eNewsChannels NEWS: -- Legacy Launch Pad Publishing is releasing "Burn-In: A Doctors Guide to Finding Happiness, Avoiding Burnout and Catching FIRE (Financial Independence, Retire Early)" (ISBN 978-19514079-0), the second book by Dr. Patrick Tran.
eNewsChannels NEWS: -- Paulina Kay has released a new book entitled "True Joy for the Retired, A Holistic Approach to Spreading the Love to Our Forgotten Elderly" (ISBN: 978-1773710075). It shows the young and old how to overcome: the deeply rooted Disconnection between generations; the often heartbreaking loneliness and hopelessness of the elderly; and the fear about getting older.