Home
Tags
Books and Publishing
Tag: Books and Publishing
eNewsChannels NEWS: -- Long-time oil geophysicist, Nigel Smith, uses his real-life experience working on an oil rig in the Malacca Straits in his new murder mystery novel: "Malacca Mystery" (ISBN: 978-1945532801) available for sale globally in paperback and e-book on May 17, 2019 through all major online book retailers including Amazon, iBooks, Barnes & Noble and Amazon Kindle.
eNewsChannels NEWS: -- In the midst of a thriving writing career, Daralyse Lyons, author of over 20 books, has just embarked on a new journey. On "The Transformational Storyteller" podcast, Daralyse takes the listener into the lives and minds of real people whose stories have the power to captivate and motivate.
eNewsChannels NEWS: -- "Stolen" (ISBN: 978-1733900812) by Caroline Klug is released in print today. It's the first in a planned series of fiction thrillers centering on controversial topics like drugs, sex trafficking, adultery, suicide, and other all too common mainstream struggles. These thrillers are sure to engage readers from beginning to end, but readers looking more closely will discover underlying allegories designed to inspire and encourage people in their personal lives.
eNewsChannels NEWS: -- Author Paul Orwell's new book "Total Sh*t Donald Trump" (ISBN: 978-1733807302; ppb; Oceania Press) released today on Amazon, Barnes & Noble, Apple and many other platforms, makes the case that the president is, in a sense, "the physical embodiment of our nation's collective excrement" and that "we citizens have a duty to flush it, not just shovel it."
eNewsChannels NEWS: -- Thanks to skyrocketing demand and low interest rates, the South Walton County real estate market is booming. This surge has given rise to "South Walton Beach Homes," a new free magazine bringing together buyers and the realtors who make it all happen. "South Walton Beach Homes" is the second print publication from HNH Media Holdings, LLC.
eNewsChannels NEWS: -- Pyramid Press announced today the Release of the New Book: "Peter Drucker's System of Management in a Business Environment" (ISBN: 978-0996893558) by one of Peter Drucker's First Students, Luther Guynes, Ph.D.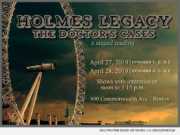 eNewsChannels NEWS: -- Sherlock Holmes fans! Boston University writers created a new TV series based on Stephen King's "The Doctor's Case" short story. "Holmes Legacy: The Doctor's Cases" is a six-episode drama about an older Dr. John Watson, who uses his memories of Sherlock Holmes to foil a new Moriarty and protect present-day London. Experience the live staged reading by professional actors at WBUR's CitySpace from 12-3 p.m. on April 27-28, 2019.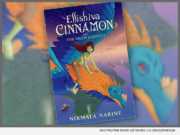 eNewsChannels NEWS: -- Vanadala Publishing, a division of NNGL, announces the publication of "Ellishiva Cinnamon and The Sixth Element" (ISBN: 978-0996207126, paperback), a novel of environmental stewardship, by best-selling author, social responsible entrepreneur, humanitarian and global lifestyle television host, Nirmala Narine.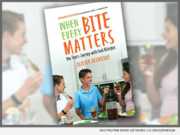 eNewsChannels NEWS: -- Teens with food allergies are at the greatest risk of suffering a fatal reaction. Fifteen-year-old Olivier Deldicque is on a mission to change that. His new book, "When Every Bite Matters: One Teen's Journey with Food Allergies" (ISBN: 978-0578418537; Pop Fly Publishing) outlines life saving tips and advice for teens coping with food allergies.
eNewsChannels NEWS: -- George Mason was a short, bookish man who was a friend and neighbor of athletic, broad-shouldered George Washington, says author William G. Hyland, Jr., in his new book, "George Mason: The Founding Father Who Gave Us the Bill of Rights" (ISBN: 978-1621579267; Regnery History).