Home
Tags
Books and Publishing
Tag: Books and Publishing
eNewsChannels NEWS: -- The summer of 2020 will have varied meanings for people around the world. For Eugene L. Brill, a nature photojournalist and nonfiction author, it meant inspirational walks around New Orleans' Lafreniere Park. In his newly-released coffee table book, "Summer of 2020: Walks at Lafreniere Park," Brill shares the history and photography of this natural oasis which includes a staggering number of bird species.
eNewsChannels NEWS: -- Senior Living Foresight announced today that the Founder and Publisher Steve Moran, an industry pundit, shares his leadership philosophies in his newly published book, "Lead Don't Manage" (ISBN: 978-1734686401). His company is a content creation platform assisting providers to operate excellent senior housing communities.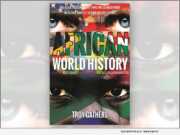 eNewsChannels NEWS: -- In his newly released book "African World History" (ISBN: 979-8669353353) author Troy Gathers seeks to bring a calm to America's storm. According to Troy Gathers of BE YOU PUBLISHING, the year 2020 will forever leave a permanent blemish in our lives. Not only are we still in the middle of a global pandemic, but we are approaching one of the most controversial Presidential Elections in modern times.
eNewsChannels NEWS: -- This week, Hidden Compass, an award-winning quarterly magazine on exploration, became the first media company in the world to host crowdfunding campaigns with every journalist they publish.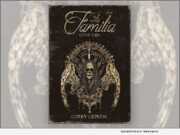 eNewsChannels NEWS: -- In this first book of a new five-part series, "La Familia: Loose Ends" (ISBN: 978-1735416007), author Corey Cepeda of Razor Sharp Publishing, introduces readers to a ruling family reigning terror over Mexico - the De Los Santos cartel dynasty. Filled with political intrigue, murder and family drama, the twists and turns take readers on a page-turning ride they're not soon to forget.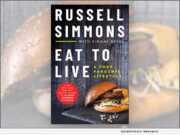 eNewsChannels NEWS: -- Mocha Media Inc. launches its Publishing Division with the announcement of the upcoming book "Eat to Live: A Post Pandemic Lifestyle" (Mocha Media Inc., Hardcover: On Sale: December 22, 2020; $29.99; ISBN: 978-0999158456) by four Time New York Times Best Selling Author, Russell Simmons.
eNewsChannels NEWS: -- On Oct. 22, 1914, less than three months after the start of World War I, one of the largest food-relief programs the world has ever seen was begun when the Commission for Relief in Belgium (CRB) was founded in London by a group of prominent Americans, according to Jeffrey B. Miller, author "Yanks behind the Lines: How the Commission for Relief in Belgium Saved Millions from Starvation during World War I" (ISBN 978-1538141649; Rowman & Littlefield).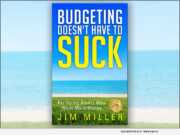 eNewsChannels NEWS: -- "Budgeting Doesn't Have to Suck: For Young Adults Who Want More Money" (ISBN: 978-0989196703) by Jim Miller is written for younger adults who need to put more money in their pocket now. Published by RMW Publishing, the tips inside this book are easy to digest and implement and an added perk is that it's free to those who cannot afford the $8.99 price tag - no questions asked.
eNewsChannels NEWS: -- Nifni Press, a Paraphrase, LLC imprint, released "Near Death (A Raney/Daye Investigation Book 1)" (ISBN: 978-1953566003), a paranormal mystery introducing a new team of investigators that has already garnered several 5-star reviews from ReadersFavorite.com and been lauded by noted mediums for its refreshingly real portrayal of the paranormal.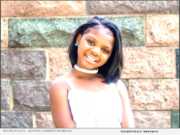 eNewsChannels NEWS: -- No Fear Cafe, today announced the launching of its child author program, "Becoming Published with No Fear." No Fear Cafe is a Co-learning Center located in the heart of Detroit, near the Boston Edison district. This program helps kids to create, edit, and publish their writings.