Home
Tags
Books and Publishing
Tag: Books and Publishing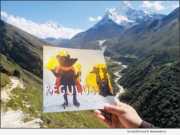 eNewsChannels NEWS: -- Aaron Ozee, bestselling author of notable children's book, "Regulus" (ISBN: 978-1387010790), partnered with select tourist operations in Kathmandu, Nepal to bring a printed copy of his famed tale with them during their procession of Base Camp on Mount Everest.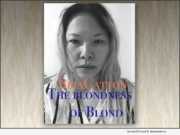 eNewsChannels NEWS: -- Wealthston Publishing has released a 38-page photo book, "The Blondness of Blond" (ISBN: 978-1646697687), that includes the work of a law/commerce student Bria Catton, who is in her second year of law school. She is a writer who writes about legal systems and the economy. She likes reading about the universe and people.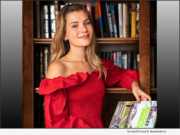 eNewsChannels NEWS: -- Just in time for National Bullying Prevention Month, "Mr. Gringle's Magical Wheelchair" (ISBN: 978-1612543154) by Natalie Gonchar, is a new book scheduled to release on September 24, 2019. The book has already won the Gold Mom's Choice Award.
eNewsChannels NEWS: -- Gestalt Media is honored to announce "Dark Tides: A Charity Horror Anthology" (ISBN: 978-1733735537) featuring 31 of today's leading authors in the genre with 100% of the proceeds donated to the victims of the May 31, 2019 Virginia Beach shooting attack.
eNewsChannels NEWS: -- Horizon Armenian Television Network announced a new audiobook: in "Libretto for the Desert," where author Sona Van's subject is the Armenian Genocide, also known as the Great Catastrophe.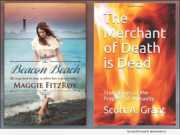 eNewsChannels NEWS: -- Kathleen Floryan, Broker Associate with eXp Realty together with Kim M. Davis, Broker Owner of Ponte Vedra Beach Realty invite you to a joint Open House featuring two outstanding local authors for a book signing and tour of two amazing homes for sale on September 8, 2019 from 1 to 4 p.m. Light refreshments will be served.
eNewsChannels NEWS: -- Kendall Hunt is excited to announce they have been chosen as the manufacturing and distribution partner for OpenSciEd, a leader in the science Open Education Resource space. Currently, the OpenSciEd middle school units are being field tested by over 200+ teachers.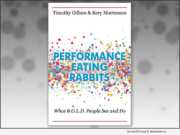 eNewsChannels NEWS: -- Performance Journey Partners announce the release of their new book "Performance Eating Rabbits - What B.O.L.D. People See and Do" (ISBN: 978-1478793922) by Timothy Gillum and Kery Mortenson. It is now available online through Amazon and Barnes & Noble.
eNewsChannels NEWS: -- Dr. Lauren Goodall, Psychologist, is kicking off her book tour in San Diego, Calif. She is very pleased to announce coordinating with the International Bipolar Foundation, for an upcoming seminar on her newly released book, "Bipolar is not An STD" (ISBN: 978-1089401506).
eNewsChannels NEWS: -- Light Hustle Publishing, the imprint helmed by New York Times bestselling author Anna David, has released its first business book: "No New Ideas: Everything You Need to Know About Starting a Successful Franchise" (ISBN: 978-1733853231), a step-by-step guide to franchising written by Certified Franchise Expert (CFE) Tim Conn.