Home
Tags
Books and Publishing
Tag: Books and Publishing
eNewsChannels NEWS: -- Just in time for the summer season, Hudson Valley Wine Magazine is launching a fully redesigned, mobile-friendly website that is tailor-made not only for consumers and visitors who want the most out of their wine and craft beverage experience in the Hudson Valley, but also researchers, media, and members of the trade who want to learn more about the region's industry from an historical and agricultural perspective.
eNewsChannels NEWS: -- It was 1968 when literary giant Horace Mungin penned his first published work, "Dope Hustler's Jazz," part one of a two volume set of anti-drug poetry. "Dope Hustler's Jazz" was the beginning of a writing career that started in the Black Arts Movement. Horace Mungin Books is celebrating 50 years of intellectual success with the re-release of ten books.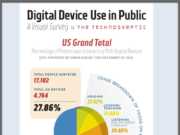 eNewsChannels NEWS: -- More than a quarter of people in America's public places are somehow occupied with digital devices. That's according to a new visual survey by The Technoskeptic. The magazine examined behavior at various urban crossroads across the country, categorizing different modes of digital distraction. The results make up the cover story of their summer issue, available nationally beginning June 24.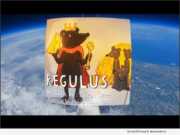 eNewsChannels NEWS: -- Space is an uncharted frontier equipped with mysteries beyond our understanding of what is or will ever be possible. Aaron Ozee, bestselling author of notable children's book, "Regulus" (ISBN: 9781387010790), has partnered with Orbit Pics to launch a printed copy of his book into space. (VIDEO)
eNewsChannels NEWS: -- For historical film documentarian and author Sufia Giza, genetic testing took her down a rabbit hole of research that has spanned 30 years, uncovering intriguing evidence that not only affects her personally, but also deeply impacts the narrative of this nation as a whole. Her new book is HeTePu Publications' "Moundbuilders of Ancient America: A Legacy Reclaimed," self-published in conjunction with the notable Black Classic Press.
eNewsChannels NEWS: -- Model, actress, and recovery coach Dona Speir announces the publication of her autobiographical memoir, "Naked Truth: The Fall and Rise of Dona Speir" (ISBN: 978-1939282422). Co-written with well-known author/journalist Chris Epting, this memoir reveals the hard truths, personal struggles, and eventual triumph over abuse, sexual exploitation, and addiction that have shaped Speir's life.
eNewsChannels NEWS: -- From an early age, Franklin Towngate fantasized about writing a book that mirrored the TV shows and cartoons of his youth. He took a creative writing class in high school and was inspired to write several manuscripts, one of which was recently published - "The Harlem Knight" (ISBN: 978-0464693796).
eNewsChannels NEWS: -- From a creative and highly imaginative author and multimedia artist, Marsha Ross, comes an eloquent, erotic and extremely engrossing poetic anthology - "INSIDE HOLLYWOOD" (ISBN: 978-1544031002). This collection of thoughts, poetry, lyrics, art and erotica, was inspired by her experiences in Hollywood, and unveils the true quintessence of passion, romance and love.
eNewsChannels NEWS: -- Long-time oil geophysicist, Nigel Smith, uses his real-life experience working on an oil rig in the Malacca Straits in his new murder mystery novel: "Malacca Mystery" (ISBN: 978-1945532801) available for sale globally in paperback and e-book on May 17, 2019 through all major online book retailers including Amazon, iBooks, Barnes & Noble and Amazon Kindle.
eNewsChannels NEWS: -- In the midst of a thriving writing career, Daralyse Lyons, author of over 20 books, has just embarked on a new journey. On "The Transformational Storyteller" podcast, Daralyse takes the listener into the lives and minds of real people whose stories have the power to captivate and motivate.