Home
Tags
Books and Publishing
Tag: Books and Publishing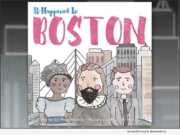 eNewsChannels NEWS: -- "It Happened In Boston" (ISBN: 978-1733084703), a new children's board book introducing the history of Boston to young readers, is also the first in a series by Weymouth-based Great Pond Press, a publisher of books specifically created to interest children in history from a very young age.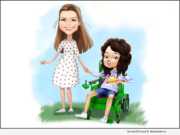 eNewsChannels NEWS: -- It is not a secret that young kids are very impressionable, and what they see on children's media will most likely make a big impact on how they will see and act out in the world, says author Natalie Gonchar. On October 24, Natalie's book, "Mr. Gringle's Magical Wheelchair" (ISBN: 978-1612543154), was released, and it is now on the shelves at Barnes & Noble stores across the U.S.
eNewsChannels NEWS: -- Aaron Ozee, author of notable children's book, "Regulus" (ISBN: 9781387010790), has partnered with popularized international tourism organization, Young Pioneer Tours, bringing a printed copy of his charming narrative along with them during their expedition into the exclusion zone of the Chernobyl nuclear disaster.
eNewsChannels NEWS: -- Inspired by the mathematical standard PI, Gary Neal, Jr., author, "A Healthy Slice of PI: Food for Thought," is helping people to identify, manage and thrive off real-life situations by providing a unique insight into why people become who they are. He's also the founder of Pride and Egoos, a clothing and wearable accessories company.
eNewsChannels NEWS: -- Rich Berra, co-host of the nationally syndicated Johnjay and Rich Show on iHeart Radio, has released his second holiday children's book, "Christmas Steve Meets Christmas Carol" (ISBN: 978-0578571904). Proceeds from the sale of each book go to the #LoveUp Foundation.
eNewsChannels NEWS: -- Dr. Nevine Carmelle, a celebrated professional who's dedicated to the field of finance, recently authored, "Wealth and Business Planning Strategies: The Ultimate Guide for Wealth Management, Privacy & Prosperity for Business Owners" (ISBN: 978-0692562017). Available in paperback and Kindle edition, the book quickly became a bestseller on Amazon.
eNewsChannels NEWS: -- Kharis Publishing today announces the release of "Oh Da Joy" (ISBN: 978-1946277398) by Pat Jewell, a broadly reaching new book with the spirit of "Chicken Soup for The Soul." Appealing to a wide range of readers who will find comfort and joy in this life-guide to turn the weary into the re-charged.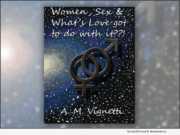 eNewsChannels NEWS: -- A new book released by RSRX, LLC, "Women, Sex & What's Love Got to do With It" (ISBN: 978-1532358975) by A.M. Vignetti, is a short and humorous read that most people - men, women, young and old - will likely relate to personal events in their own lives.
eNewsChannels NEWS: -- Rick Bayless, owner and founder of A Healthier Home, LLC, today offers a new e-book, "Radon Health Risks: What You Need to Know When Living or Working in the Southern Appalachians."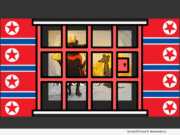 eNewsChannels NEWS: -- Aaron Ozee, author of the notable children's book, "Regulus" (ISBN: 9781387010790), clashed with the government of North Korea when the attempt was made to bring his parable across the border at Panmunjom.