Home
Tags
British Columbia Business
Tag: British Columbia Business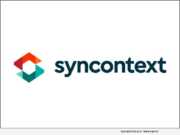 eNewsChannels NEWS: -- Syncontext Supply Chain, an international supply chain technology firm based in Vancouver, British Columbia, Canada, today announced the release of its new and innovative end-to-end fulfillment optimization system, SKUstream™, along with unveiling a fresh, new corporate identity.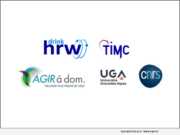 eNewsChannels NEWS: -- Drink HRW is excited to announce that a large, double-blind placebo-controlled trial is set to begin this week in France, initiated by the University of Grenoble-Alpes. At the request of the researchers, Drink HRW is supplying the hydrogen tablets for the study as well as a donation to improve the size and scope of the research. It has no other involvement in the research or the decision to publish results.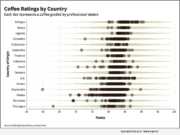 eNewsChannels NEWS: -- Ethiopia, Kenya and Uganda produce the highest quality coffee in the world, according to data from 1,229 professional tastings analyzed by Bean Poet to mark International Coffee Day (Oct. 1, 2020).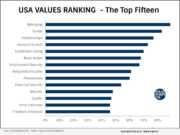 eNewsChannels NEWS: -- Among the 56 core human values that The Valuegraphics Database measures, the average American ranks "Belonging" ahead of "Family" and "Relationships" - a result that reflects the very strong national pride in the U.S.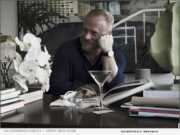 eNewsChannels NEWS: -- During your COVID-19 quarantine, in those Zoom socials, was gin your preferred spirit in your martini shaker? If it was, here's what we know about you and your cohort of gin drinkers, according to The Valuegraphics Database and a new global analysis of what people all over the world care about most - and by extension how they will behave.
eNewsChannels NEWS: -- InstaCake has figured out the perfect way for people to share their love - even if they're quarantined at home alone. These cakes in a card are ideal for just about anyone who has something to celebrate - a birthday, anniversary, job promotion and more.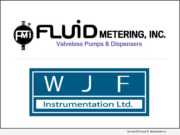 eNewsChannels NEWS: -- Fluid Metering, Inc. announced today an expansion into the Canada market through an exclusive partnership with WJF Instrumentation Ltd. The provinces encompassed in this agreement include: Alberta, British Columbia, Manitoba and Saskatchewan.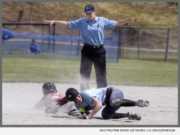 eNewsChannels NEWS: -- TeamSnap, the household name in integrated sports management, announced today it has partnered with Softball BC, the official governing body of softball in British Columbia. The new partnership makes TeamSnap the official team and local sport organization management platform of Softball BC.