Home
Tags
Broadcasting and Podcasting
Tag: Broadcasting and Podcasting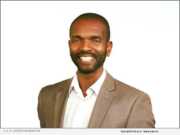 eNewsChannels NEWS: -- From two dimensional avatars with robotic voices to fully digital synthetic humans, technology within the last ten years have grown by leaps and bounds. The recent start up, The Daily Scrum News using AI News Anchors is truly revolutionary.
eNewsChannels NEWS: -- The American Freedom Foundation announces Your Next Mission™-- a new initiative supporting our Veterans, transitioning service members, and military spouses as they transition from military to civilian life. The goal of Your Next Mission™ is to help our Veterans write the next chapter of their lives and to make a real impact in the lives of those who have served our country.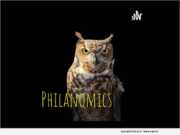 eNewsChannels NEWS: -- Local veteran, Phillip Polite ("Phil"), bares his soul and sparks intrigue and thought from his listeners with his new Podcast, "PhilaNomics." Phil is an Air Force and Army PTSD combat veteran who has endured plenty of struggles already in his young life.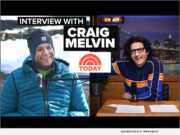 eNewsChannels NEWS: -- On December 9 of 2020, Craig Melvin, a news anchor on the Today Show, lost his forty-three-year-old brother, Lawrence Meadows to colon cancer. Weeks later, Craig sat down with "Ten Minutes With Brian Kelsey" talk show host, Brian Kelsey, for an off-the-wall interview, oddly enough, in Brian's driveway.
eNewsChannels NEWS: -- Mocha Media, A Black Woman Owned Multi Media Publishing Company, announces the season two launch of the "Literary Lounge by Mocha@MLK" in partnership with the MLK Library in Washington D.C.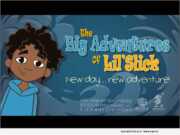 eNewsChannels NEWS: -- MoBo, an exciting new Streaming Service showcasing Independent Filmmakers is proud to announce their very first original film, "The Big Adventures of Lil' Slick" - an animated feature film.
eNewsChannels NEWS: -- A captivating storyteller, Barbara Lane, hosts a new Podcast where she uses her powerful writing and storytelling skills to share Lucy's Story, a chronical in which she casts a five-year-old fictional character as the voice of the children she represents - a compilation of the true-life events experienced by the abused and neglected children the author has worked with over the course of her career.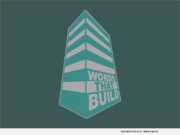 eNewsChannels NEWS: -- Words that Build is a new, crowdsourced podcast that publishes hot takes from industry professionals and transmutes written articles from top publications to audio. Topics range from updates on recent commercial and residential real estate projects to property tech and urban planning.
eNewsChannels NEWS: -- "Parents' Guide to Raising Happy, Healthy and Resilient Children," presented in partnership with Beach Cities Health District and South Bay Mommies and Daddies, is a five-part video series designed for parents of children ages 0-6.
eNewsChannels NEWS: -- Members of the Children's Chorus of Maryland and a Baltimore rap artist have teamed up with the racial justice podcast Trouble4Good to urge the Maryland General Assembly to change the pro-Confederate Maryland state song.