Home
Tags
Broadcasting and Podcasting
Tag: Broadcasting and Podcasting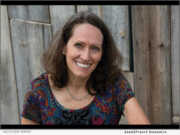 eNewsChannels NEWS: -- The National Buyers Agents Association just completed a blog series that educates potential home buyers about buying or selling real estate in the next three months. Special consideration is given to how to handle the escalating prices of homes.
eNewsChannels NEWS: -- An iconic veteran of Hollywood's nightlife scene, AM Davies (AMD) has been working with and advocating for dancers and workers within the sex community for nearly two decades. She is the Secretary of Strippers United (formerly Soldiers of Pole), an organization which works to unionize dancers and has hosted her podcast, "Yes, a Stripper" Podcast (YAS Podcast) for the past year and a half as an educational resource for inquiring listeners.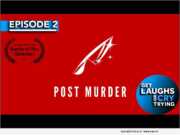 eNewsChannels NEWS: -- "Get Laughs or Cry Trying" is a fresh digital sketch comedy series, releasing original sketches on 4K HD on YouTube every Sunday through January 16, 2022, followed by HD release the next day on Instagram. The second episode, "PostMurder" premiered July 25, 2021, and is an Official Selection of The 4th Annual Battle of the Sketches.
eNewsChannels NEWS: -- Today, Greater Bay Area wealth management firm Del Monte Group announces the launch of "A Place of Possibility" podcast, co-hosted by Del Monte Group founder Richard Del Monte and partner and COO Angela Wright.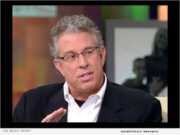 eNewsChannels NEWS: -- Reflecting on his new book with Oprah Winfrey, "What Happened to You? Conversations on Trauma, Resilience and Healing," Dr. Perry sits down this week for an in-depth conversation with Compassion Prison Project Founder and award-winning film producer Fritzi Horstman.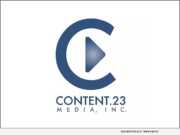 eNewsChannels NEWS: -- Executive Producers Eric Conte and Dan Weinreich of Content.23 Media, Inc. return to produce the global media industry event, the IAB 2021 Podcast Upfront, right on the heels of last week's IAB 2021 NewFronts.
eNewsChannels NEWS: -- In weekly episodes, the EATYALL Podcast offers noteworthy content crafted especially for chefs and food enthusiasts. The EATYALL Podcast offers candid access into the reality of food production, often in stark contrast to the flood of misinformation that has dominated media in recent years.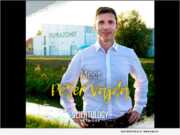 eNewsChannels NEWS: -- Scientology Network's "Meet a Scientologist" television series celebrates the work of agricultural engineer Peter Vajda, the Church of Scientology International announced today. For Vajda, this year's Earth Day theme, "Restore Our Earth," is a passion and way of life as it focuses attention on regenerating the world's ecosystems through natural processes, emerging green technologies and innovative thinking.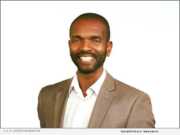 eNewsChannels NEWS: -- From two dimensional avatars with robotic voices to fully digital synthetic humans, technology within the last ten years have grown by leaps and bounds. The recent start up, The Daily Scrum News using AI News Anchors is truly revolutionary.
eNewsChannels NEWS: -- The American Freedom Foundation announces Your Next Mission™-- a new initiative supporting our Veterans, transitioning service members, and military spouses as they transition from military to civilian life. The goal of Your Next Mission™ is to help our Veterans write the next chapter of their lives and to make a real impact in the lives of those who have served our country.