Home
Tags
Broadcasting and Podcasting
Tag: Broadcasting and Podcasting
eNewsChannels NEWS: -- The Otherness Podcast is a narrative exploring and engaging autism through experienced stories from those who have lived with it. Dr. Todd Peter Levine, a psychiatrist with a brother with autism, presents conversations, concepts and guests covering an array of interactions and experiences from those with or close to autism.
eNewsChannels NEWS: -- On the heels of an announcement regarding their Prime Time programming, TNCRadio.LIVE, announced today that another well-known radio personality can now be heard on the trucker-centric streaming radio station.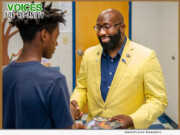 eNewsChannels NEWS: -- January is Human Trafficking Prevention Month and the Scientology Network invites viewers to watch an episode of "Voices for Humanity" featuring a Tampa Bay Area entrepreneur who is dedicated to saving kids from modern-day slavery.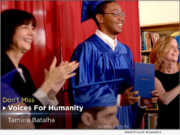 eNewsChannels NEWS: -- Each year, the United Nations sets aside January 24 as International Day of Education. Among this year's goals: "unlocking the potential in every person." The episode "Help for Miami," of the "Voices for Humanity" series on the Scientology Network takes viewers inside an innovative program that is shattering the glass ceiling for those labeled with learning disabilities.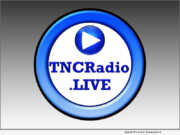 eNewsChannels NEWS: -- TNCRadio.LIVE announced today that some well-known personalities have joined with the trucker-focused Internet streaming radio station to provide new programming beginning in January 2022. Alex Debogorski, Marcia Campbell, and Dr. Christopher Cortman join the lineup of the Streaming Radio Station dedicated to truckers.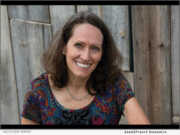 eNewsChannels NEWS: -- The National Buyers Agents Association just completed a blog series that educates potential home buyers about buying or selling real estate in the next three months. Special consideration is given to how to handle the escalating prices of homes.
eNewsChannels NEWS: -- An iconic veteran of Hollywood's nightlife scene, AM Davies (AMD) has been working with and advocating for dancers and workers within the sex community for nearly two decades. She is the Secretary of Strippers United (formerly Soldiers of Pole), an organization which works to unionize dancers and has hosted her podcast, "Yes, a Stripper" Podcast (YAS Podcast) for the past year and a half as an educational resource for inquiring listeners.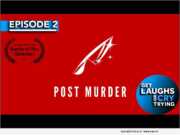 eNewsChannels NEWS: -- "Get Laughs or Cry Trying" is a fresh digital sketch comedy series, releasing original sketches on 4K HD on YouTube every Sunday through January 16, 2022, followed by HD release the next day on Instagram. The second episode, "PostMurder" premiered July 25, 2021, and is an Official Selection of The 4th Annual Battle of the Sketches.
eNewsChannels NEWS: -- Today, Greater Bay Area wealth management firm Del Monte Group announces the launch of "A Place of Possibility" podcast, co-hosted by Del Monte Group founder Richard Del Monte and partner and COO Angela Wright.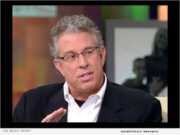 eNewsChannels NEWS: -- Reflecting on his new book with Oprah Winfrey, "What Happened to You? Conversations on Trauma, Resilience and Healing," Dr. Perry sits down this week for an in-depth conversation with Compassion Prison Project Founder and award-winning film producer Fritzi Horstman.