eNewsChannels NEWS: -- Absolute Trust Talk, a monthly podcast released by Absolute Trust Counsel, recently sat down with gun law expert Joseph Fenton, associate attorney of Campbell Green LLP, to discuss the smooth and legal transfer of firearms.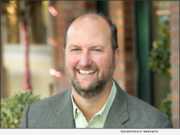 eNewsChannels NEWS: -- Greater East Bay financial planning firm Best Financial Life announces the launch of the Deliberate Money Moves podcast. Deliberate Money Moves was developed as a new avenue to educate clients and prospects on a wide variety of money and financial wellness topics so they can discover how to make better, more beneficial decisions when it comes to their financial landscape.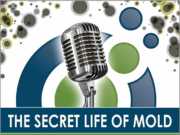 eNewsChannels NEWS: -- "The Secret Life of Mold," a podcast released by Mold Inspection Sciences Texas, recently sat down with Robby Jackson, general manager of Blackmon Mooring & BMS CAT Austin, to discuss the solution for a more efficient response to mold.
eNewsChannels NEWS: -- Dr. Nevine Carmelle, PhD is excited to announce the launch of her new YouTube channel - "The Dr. Nevine Carmelle TV Show." After receiving numerous questions pertaining to tax problems and the law via phone calls and emails, she thought it would be a good idea to launch a channel where people could tune in on their own time and have many of their questions answered for free.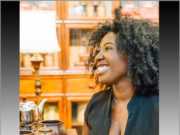 eNewsChannels NEWS: -- New York City native Faye has launched a Lifestyle and Travel vlog featuring NYC landmarks and cultural institutions from Lincoln Center to Highline Line Park. 'Life of Faye Vlogs' follows Faye as she builds her brand from New Face to Agency Represented Runway Model!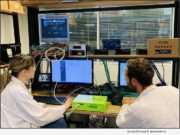 eNewsChannels NEWS: -- IBC Amsterdam -- iTrinegy, leading providers of Software Defined Virtual Test Networks, are pleased to announce that VITEC, a prominent worldwide end-to-end video streaming solutions provider for broadcast, military and government, enterprise, sports and entertainment venues, has selected iTrinegy's NE-ONE Network Emulator to enhance their IP Encoder/Decoder testing capability.
eNewsChannels NEWS: -- Justice Watch Radio, a nationally syndicated radio broadcast airing on WCGO in Chicago, KSHP in Las Vegas, NBC affiliate KCAA in California, and via satellite on the GAB Radio Network; announces the release of an exclusive interview with its founder Attorney Zulu Ali, discussing the cost and consequences of being a black lawyer fighting for justice, and why black men are targeted by the justice system.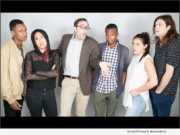 eNewsChannels NEWS: -- "Generation Z" focuses on mental health issues that young adults are currently battling. Created by and about Gen Z the series follows 5 teenagers in a therapy support group; these 5 diverse characters deal with different mental health issues and individual struggles. The show is executive produced by health brand HealthGenYZ.
eNewsChannels NEWS: -- The Center for Cancer and Blood Disorders will debut its documentary series, "Journey of Hope," Saturday, July 20, 2019 at 4:30 p.m. on WFAA - TV Channel 8 to showcase the inspiring stories of North Texans and their battles against cancer.
eNewsChannels NEWS: -- In the midst of a thriving writing career, Daralyse Lyons, author of over 20 books, has just embarked on a new journey. On "The Transformational Storyteller" podcast, Daralyse takes the listener into the lives and minds of real people whose stories have the power to captivate and motivate.