Home
Tags
Brooklyn Business
Tag: Brooklyn Business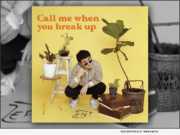 eNewsChannels NEWS: -- Pop rock artist Zepet specializes in the sunny indie pop that dominated the airwaves in the early 2000's. His latest single release, "Call Me When You Break Up," is joyously melancholy and filled to the brim with memorable melodies.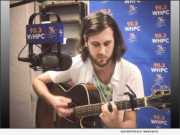 eNewsChannels NEWS: -- Indie-rock singer-songwriter Ryan Chernin, whose debut single on Inhuman Records, "Look Right," rocketed up to 25 on Mediabase's AC Chart, just under Ariana Grande's "Breathin," has just released an edgy new single for 2020, "FaceTime." His debut single also climbed to 24 on Digital Radio Tracker's Top 150.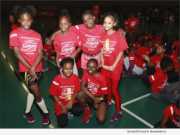 eNewsChannels NEWS: -- Dec. 14-16, 2019 -- This weekend's opening preliminary meet of the Colgate Women's Games was the first event since the passing of its founder, Fred Thompson. Thompson's contribution to the sport extended well beyond mentoring and coaching dozens of Olympians and world-class athletes.
eNewsChannels NEWS: -- Jack Jaffa & Associates is partnering with Spring Creek Towers Department of Public Safety, the NYPD's 75th precinct, the FDNY Fire Prevention Bureau and prominent elected officials to bring safety awareness to the 15,000 residents of Starrett City on Sunday, August 4, 2019
eNewsChannels NEWS: -- Casita Maria Center For Arts & Education, and Council Member Rafael Salamanca, Jr., are proud to present the South Bronx Culture Trail Festival 2019: retroACTIVO. The festival will last from May 24 to June 29, and will include multiple family-friendly events throughout the South Bronx, presented in partnership with community-based organizations, art institutions, health providers, and city agencies.
eNewsChannels NEWS: -- 25-year-old, Brooklyn based singer-songwriter, multi-instrumentalist, artist, actor, and poet Ryan Chernin is climbing up the Adult Contemporary (AC) Charts with his current single, "Look Right." The song appears on his latest album, "You Know Who You Are," out now via Inhuman Records.
eNewsChannels NEWS: -- A new restaurant has emerged in the former home of an avant garde theater in Williamsburg. Monarch Theater Restaurant, located at 146 Metropolitan Avenue, offers a unique and inspired collection of small- and large-plate Asian dishes, influenced by the cuisine of China, Japan, Korea, Taiwan, and Thailand.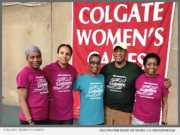 eNewsChannels NEWS: -- From an initial field of thousands, some 445 girls and young women from elementary-school-through-college and beyond, have persevered through four preliminary meets at Pratt Institute and scored points to earn a spot in the semi-finals of the nation's largest track series for women, the 45th anniversary Colgate Women's Games Track and Field Series (Jan. 5-7, 2019).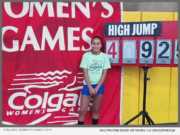 eNewsChannels NEWS: -- Thousands of athletes from all over the East Coast, from first-grade through college and beyond, competed this weekend at the third preliminary of the nation's largest women's amateur track and field series, the 2018 Colgate Women's Games (Dec. 28-30, 2018).