Home
Tags
Brooklyn Business
Tag: Brooklyn Business
eNewsChannels NEWS: -- Online music school Soundfly has joined forces with Son Lux founder and bandleader, Ryan Lott, to release a new, in-depth course exploring Lott's unique approach to making emotionally compelling music by starting with custom-built digital instruments. "Ryan Lott: Designing Sample-Based Instruments" is available today as part of Soundly's subscription library of creative music courses.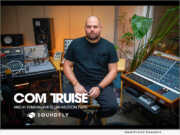 eNewsChannels NEWS: -- Online music school Soundfly has teamed up with dynamic producer Seth Haley, more popularly known as Com Truise, to release a new course on creating sci-fi-inspired electronic music. "Com Truise: Mid-Fi Synthwave Slow-Motion Funk" is available today as part of Soundfly's premium course subscription program, where students get unlimited access to a full library of creative music courses.
eNewsChannels NEWS: -- Music education platform Soundfly and experimental producer and composer Jlin have teamed up to launch an online course covering Jlin's artistic process and approach to creating groundbreaking rhythmic music. Jerrilynn Patton, who performs as Jlin, came up through the Midwest's footwork scene, and has evolved into one of the most innovative electronic producers working today.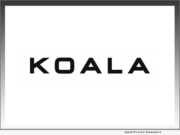 eNewsChannels NEWS: -- Throughout the year, attitudes towards ordering styles changed, and Koala supported leading restaurant brands as they navigated the various waves of consumer preferences and COVID-19, offering a seamless user experience that provides comprehensive management capabilities for clients - leading to Koala's highest growth year netting 2.8x year-over-year transaction growth.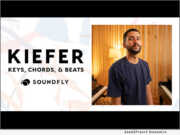 eNewsChannels NEWS: -- Award-winning pianist and producer Kiefer and online music school Soundfly have developed a comprehensive new piano course that bridges the world of jazz and hip-hop. Kiefer: Keys, Chords, and Beats is available today in Soundfly's subscription library of creative music courses and offers an in-depth look inside Kiefer's creative process, giving students the tools to transform their own piano skills.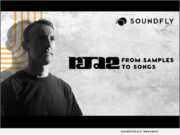 eNewsChannels NEWS: -- Instrumental hip-hop producer RJD2 has launched his first online course, made in partnership with music education platform Soundfly. This in-depth course guides students through RJD2's unique approach to chopping and flipping records, and how he arranges samples into fully realized songs.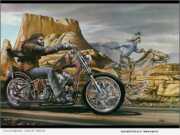 eNewsChannels NEWS: -- GIT Corp., a publishing company out of New York, today announced a new partnership with ER71 USA. Inc. ("ER71") to license an exciting new monthly motorcycle magazine title that brings all the two-wheeled excitement of the motorcycle culture to the masses.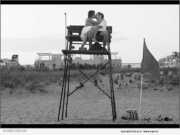 eNewsChannels NEWS: -- Photographer Erica Reade announced today the kickoff of her fundraiser campaign "Beach Lover: a NYC Summer Love Story." The photographic series about love and intimacy will be turned into a book that will offer nostalgic and candid images of the love shared between couples at the beaches of New York City.
eNewsChannels NEWS: -- As musicians around the world await the imminent release of Ableton Live's latest version, Live 11, Brooklyn-based music education platform Soundfly today launches one of the first and most comprehensive online courses on making music with Ableton Live, exploring the cutting-edge features that will be available in the upcoming Live update.
eNewsChannels NEWS: -- Marci Kenon, founder of New York-based Preventive Lifestyle Assistance Network (PLAN) has joined in a collaborative effort with Francheasca Roberson, executive director of California-based nonprofit The Eight, Inc., to break the chains that type 2 diabetes has on members of underserved communities around the country. Brooklyn Borough President Eric Adams also joins as an ally in the effort.