Home
Tags
Building Projects
Tag: Building Projects
eNewsChannels NEWS: -- Drive down almost any suburban highway, and you will be greeted by a sea of sameness. McDonald's, Dunkin Donuts, Wells Fargo, Target, etc. You could be anywhere. But soon, when you drive into or fly over Evesham Township, however, you will be greeted by an embodiment of the township seal. Catalyst Experiential and Evesham Township worked together on the design.
eNewsChannels NEWS: -- Current Builders has introduced a new time-saving technique to build parking garages using a "column hung shoring system." The award-winning general contractor based in Florida, recently topped out their Aura Boca project.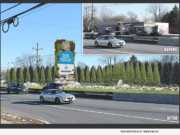 eNewsChannels NEWS: -- The Township of Pennsauken, New Jersey, in public private partnership with Catalyst Experiential, will bring some much needed green space back to the heavily commercial Pennsauken corridor in the form of two Community Landmarks, a Clocktower on Route 38 and a Monument on Marlton Pike. More than 70% of the land along Route 38 and 70 is zoned commercial, and commercial land can be 85% "impervious" - meaning concrete and asphalt as opposed to landscaping and greenery.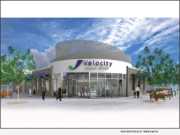 eNewsChannels NEWS: -- Velocity Credit Union, a fixture of the Austin financial scene since 1947, has begun site preparation for its new branch office in downtown Austin. To be located on the southeast corner of 12th and Sabine Streets, the new facility is being built immediately across Sabine Street and just to the east of Velocity's current downtown location (610 E. 11th Street).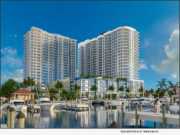 eNewsChannels NEWS: -- Lake Park, Florida-based Forest Development has received unanimous approval from the Town of Lake Park to build Nautilus 211, a 332-unit, 1.15 million sq. ft. luxury condominium project with mixed use components that will rise along the Intracoastal Waterway, overlooking the Lake Park Harbor Marina.
eNewsChannels NEWS: -- RMA has revealed the international deal-making that was required to secure an Amazon (NASDAQ: AMZN) distribution center as the anchor for the new Portland Industrial Park in Deltona, Florida. RMA's economic development and real estate project management team brokered the deal between DOT Properties headquartered in Australia; Seefried Industrial Properties, the developer for Amazon; and the City.
eNewsChannels NEWS: -- FSG Realty LLC (Fish Stewarding Group), a real estate stewarding and contributions group; and The Stillwater Group LLC, A Creative and Responsive Custom Home Building Team with a primary focus on Lake Keowee and Peninsula Ridge in Sunset, S.C., today announced a strategic partnership and collaboration to supply a number of their Custom Prebuild Process Homes.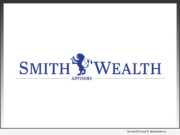 eNewsChannels NEWS: -- Smith Wealth Advisors, an independent wealth management firm located at 6836 Bee Caves Road, Suite 272 in Austin, Texas, has selected Myles Richards Construction, Inc, as General Contractor for the Vista Park, LLC development, the largest residential development in Lamesa in many years, Ron Smith, Founder & President of Smith Wealth Advisors announced today.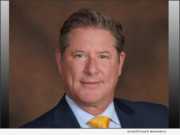 eNewsChannels NEWS: -- Ron Smith, President and Founder of Smith Wealth Advisors, an independent wealth management firm located at 6836 Bee Caves Road, Suite 272 in Austin, Texas, announced today that a group of the firm's key clients have funded a land acquisition in Lamesa, Texas, which will serve as the future site for the TatumTek Modular Construction Assembly Plant.
eNewsChannels NEWS: -- As of November 14, 2019, the Government of Belize has officially commenced the construction of the Corozal-Sarteneja Road. The project, funded by the Government of Taiwan with a loan of $50 million, aims to ease travel between the two locations with a 27-mile road, including the Pablo Nuevo and Laguna Seca bridges.