Home
Tags
Building Projects
Tag: Building Projects
eNewsChannels NEWS: -- On August 28, 2020, Guangzhou Doorfold Partition Wall Co., Ltd. ("Doorfold Partition Wall") is the successful tenderer for movable partition walls to be installed to the convention & exhibition center of China-Singapore Guangzhou Knowledge City.
eNewsChannels NEWS: -- GCON, Inc. the construction management company leading Mesa Hangar, a major addition to Falcon Field Airport, announces enhanced safety measures as part of a proactive approach to on-site Health and Safety. These measures are key to keeping construction professionals healthy and working during the COVID-19 pandemic.
eNewsChannels NEWS: -- GCON Inc. Construction begins in Queen Creek on a $5.8 million dual tenant building for Gerber Collision & Glass, one of the largest collision shop consolidators in North America, and privately-held Enterprise Holdings, known publicly as Enterprise Rent-A-Car.
eNewsChannels NEWS: -- The Alliven Group, a New Jersey-based real estate firm, has announced that Prospect Vines, the firm's latest development in Lakewood, has sold its final units for a total sell out of $65 million. With 159 townhouses spread across 12-plus acres, this is the sixth residential project in Lakewood completed by The Alliven Group since 2009.
eNewsChannels NEWS: -- Current Builders today announced their newest project Reef at Riviera, located in Manatee County, Florida. The general contractor has formed a joint venture with the developer Dominium Inc., based in Plymouth, Minnesota, to build a new affordable senior housing project in the City of Palmetto.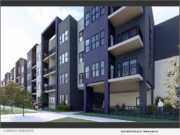 eNewsChannels NEWS: -- Current Builders today announced they have been selected as the general contractor for the Gallery 3100 residential project in St. Petersburg, Florida. The $20 million, 122-unit residential project is being developed by Mosaic at Grand Central and the architectural firm is Baker Barrios.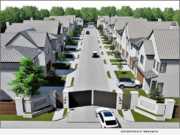 eNewsChannels NEWS: -- In uncertain times, Lou Olerio, President of Olerio Homes safely continues forward breaking ground on Modella Park, a gated neighborhood with 24 soft-contemporary patio homes.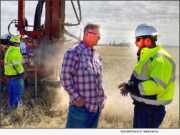 eNewsChannels NEWS: -- Vista Park, LLC developers, Ron Smith, President at Smith Wealth Advisors, and Myles Richards, announced today that they have signed agreements with all of the key development team members, moving the Vista Park, LLC residential development project closer to an anticipated ground-breaking in June or July of 2020, pending City of Lamesa approval.
eNewsChannels NEWS: -- Interest is soaring at The Townhomes at Eden & Main as buyers wanting a new, quality-built townhome choose Kokes Properties' walkable community in vibrant Southington, Connecticut.
eNewsChannels NEWS: -- Drive down almost any suburban highway, and you will be greeted by a sea of sameness. McDonald's, Dunkin Donuts, Wells Fargo, Target, etc. You could be anywhere. But soon, when you drive into or fly over Evesham Township, however, you will be greeted by an embodiment of the township seal. Catalyst Experiential and Evesham Township worked together on the design.