Home
Tags
Building Projects
Tag: Building Projects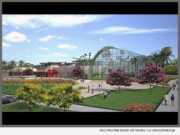 eNewsChannels NEWS: -- Garcia Rainey Blank & Bowerbank LLP (GRBB) today announced that the City of Buena Park, Calif. filed a lawsuit designed to halt its client, Butterfly Pavillion LLC, from completing a one-of-a-kind, world-class entertainment center for the city. Dubbed the "Butterfly Palladium," the project was to be the newest and highly sought after tourist attraction in Buena Park's plans to overhaul its aging entertainment corridor, which includes and surrounds Knott's Berry Farm.
eNewsChannels NEWS: -- Over the course of its 9 years, Guardian Angels Medical Service Dogs (GAMSD) has grown into one of the largest service dog organizations in the nation. We raise, train, advocate for, and donate these incredible medical service dogs, specifically trained to perform tasks for disabled veterans, first-responders and civilians.
eNewsChannels NEWS: -- Legacy Global Development today announced the launch of its Phase 2 expansion for its Orchid Bay, Belize property. Phase 2 will include the construction of Tower-C, which will feature six ultra-luxurious Beachfront Condominiums. Architecture is being done by Zurcher Arquitectos, with interior design being handled by its sister company, Zurcher Interiors.
eNewsChannels NEWS: -- Redevelopment Management Associates (RMA) today announced it has been hired by the City of Greenacres to develop a vision for the City and create a strategic action plan. RMA will guide the 8th largest municipality in Palm Beach County towards future economic growth by implementing the firm's proven strategies which have reinvented numerous cities throughout the state.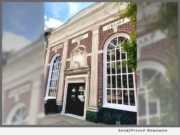 eNewsChannels NEWS: -- St. Clairsville Public Library expects to save $8,190 annually and create a more reader friendly interior by partnering with Energy Optimizers, USA, to upgrade its lighting systems to LED. The LED lighting uses an average of 60 percent less energy than the systems being replaced.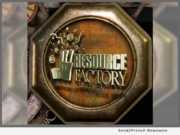 eNewsChannels NEWS: -- The Resource Factory, a custom fiberglass sculpture company, announces partnership with Disney's Scenic Shop for the "Gods of the Vikings" exhibit of the four Norse Gods in Epcot's Norway Pavilion, the installation of three Garfield sculptures along Fairmount, Indiana's Garfield Trail, and their continuing investment in future growth by expanding production capacity with a new, third rotocast machine.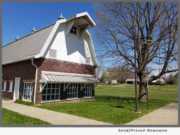 eNewsChannels NEWS: -- The Meigs County District Public Library system has partnered with Energy Optimizers, USA, to upgrade its lighting systems to LEDs for an expected savings of more than $6,500 annually. In addition to delivering an immediate payback, the work is expected to qualify the library system for a nearly $2,000 rebate from AEP Ohio.
eNewsChannels NEWS: -- Tipp City Schools will make strategic investments in LT Ball Intermediate School, Tippecanoe Middle School and Tippecanoe High School that are expected to save more than $73,000 annually through a partnership with Tipp City-based Energy Optimizers, USA.
eNewsChannels NEWS: -- Repairing chronic roof leaks due to poor home construction without doing a tear-off or further construction takes innovation, ingenuity, skill, and in this case, the right product line up, says Pacific Roofing Systems. Pacific met the "construction-less" challenge to repair 2,000 square feet of spudded rock flat roofing and sloped metal roofing on a private Laguna Beach residence by instead proposing the use of a unique formulated monolithic liquid single-ply waterproof roof system known as the SureCoat Roof System.
eNewsChannels NEWS: -- The Shelby County Board of Developmental Disabilities (DD) expects to save more than $15,000 annually after making energy efficient improvements to its lighting and HVAC systems in partnership with Energy Optimizers, USA.