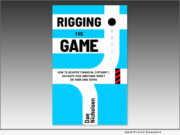 eNewsChannels NEWS: -- Legacy Launch Pad Publishing has released "RIGGING THE GAME: How to Achieve Financial Certainty, Navigate Risk and Make Money on Your Own Terms" (ISBN: 978-1956955439 paperback), written by Dan Nicholson. In "RIGGING THE GAME," Nicholson reveals why some entrepreneurs seem to always win while others routinely fail. (Spoiler alert: it's not luck.)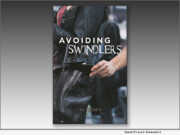 eNewsChannels NEWS: -- Business and Investing Book "Avoiding Swindlers" (ISBN: 978-0228881179) by Canadian author Al Rosen, is a book full of warnings based on true events. Investors lose multi-millions of dollars to financial tricksters. Many Americans and Canadians do not understand accounting loopholes that allow companies to speculatively and dishonestly inflate profits to obtain investments and loans they would not otherwise qualify for.
eNewsChannels NEWS: -- Legacy Launch Pad Publishing is releasing "The Millionairess Mentality: A Professional Woman's Guide to Building Wealth Through Real Estate" (ISBN: 978-1956955286), a real estate investment book for women written by Tamar Hermes.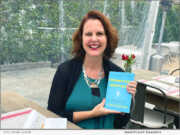 eNewsChannels NEWS: -- In 2018, less than 10% of senior executives at the world's largest Fortune 500 companies were women. But it wasn't from lack of trying. Women were becoming better managers, but still weren't getting promoted to executive leadership positions. Stacy Mayer took on this problem as a personal challenge. She vowed to change the way organizations did business from the C-Suite out and she set about doing it, one executive-level promotion at a time.
eNewsChannels NEWS: -- Legacy Launch Pad Publishing is releasing an updated edition of "From Rhino to Unicorn: How Fortune 500 Companies Can Evolve for the Digital Era" (ISBN: 978-1951407995), an award-winning business book co-authored by Victor Orlovski and Vladimir Korovkin.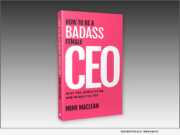 eNewsChannels NEWS: -- Legacy Launch Pad Publishing is releasing the first book by angel investor, CPA, Columbia Business School alumni, non-profit founder and podcaster Mimi MacLean. "How to Be a Badass Female CEO: Slay the Competition and Reach the Top" (ISBN: 978-1951407681) is designed to help women succeed in male-dominated roles.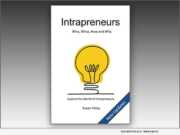 eNewsChannels NEWS: -- In celebration of the one-year anniversary of the e-book and paperback launch of "Intrapreneurs: Who, What, How and Why" (ISBN: 978-1734956900; paper), author Susan Foley has announced the book has been reissued with 12 new articles - making it a 310-page exploration of the critical role intrapreneurs play within the business environment.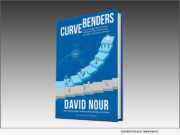 eNewsChannels NEWS: -- On the heels of his successful podcast of the same name, "CURVE BENDERS," Leadership Advisor and Executive Coach, David Nour will release his 11th book April 27, 2021 and offering leaders at a strategic crossroads insight on how to capitalize on their strategic relationships.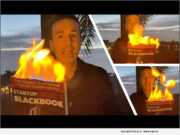 eNewsChannels NEWS: -- Swiss Business Tools announced the release of the groundbreaking book "STARTUP SECRETS BLACKBOOK." The book enables a new diverse generation of post-pandemic entrepreneurs that deal with massive economic challenges, minimal consumer attention spans, and a digital first approach.
eNewsChannels NEWS: -- Many employees believe they aren't being paid to think. In "The Thinking Advantage," author Jill Young shares the dynamic algorithm for creating and building a strong company. When everyone at the company is really thinking, miraculous changes can happen!