Home
Tags
California Business
Tag: California Business
eNewsChannels NEWS: -- In celebration of World Amateur Radio Day on April 18, Maglite and ARRL, the national association for Amateur Radio®, have announced they have formed a partnership based on the common mission of helping people be prepared for emergencies and to serve their communities in extreme situations such as natural disasters.
eNewsChannels NEWS: -- SecuGen, a world leading optical fingerprint device and technology vendor, is pleased to announce the official release of the Unity 20 Serial, an ultra-compact, RS232 serial interface fingerprint system that captures and matches fingerprints on the reader itself.
eNewsChannels NEWS: -- Since the pandemic began, a year ago, searches on leading vehicle records site, USVINData.com have fallen as the used car sales market has fallen away but the latest figures show a rise in searches which is good news for used vehicle sellers.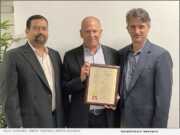 eNewsChannels NEWS: -- Fanplayr, a leader in online behavioral personalization and artificial intelligence for the past decade, announced that the United States Patent and Trademark Office (USPTO) has issued U.S. Patent No. 10,958,743 which is related to the use of true first party observed data to offer behavior personalization focused on growing revenues for Fanplayr customers.
eNewsChannels NEWS: -- Nomis Solutions (Nomis), a global, industry-leading pricing and profitability management solutions provider, announced today the promotion of FinTech expert Joe Zeibert to vice president, head of mortgage product and strategy.
eNewsChannels NEWS: -- ReverseVision, the leading national provider of Home Equity Conversion Mortgage (HECM) and private reverse mortgage sales and origination technology, announced it has adopted Amazon Web Services, Inc (AWS) as its preferred cloud provider.
eNewsChannels NEWS: -- Loren Data Corp., a leader in B2B messaging platform technology, announced today that Interlink Commerce, a Boston-area based EDI solutions provider is leveraging its long relationship with Loren Data's ECGrid EDI Network and moving forward with a refined service architecture designed to capture the unique needs of each customer in the ever-growing EDI marketplace.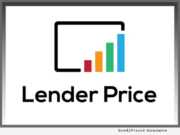 eNewsChannels NEWS: -- Lender Price, a provider of mortgage loan pricing and origination technology, announced today that Provident Funding has joined the Lender Price Marketplace. Provident Funding has been committed to the wholesale channel since inception in 1992. The Lender Price Marketplace user base has doubled over the past 12 months with more than 5,700 brokers.
eNewsChannels NEWS: -- "The Leafwing" (ISBN: 978-0981660233), by author Deborah Copeland, is a new YA fantasy novel that is making waves on the YA Fantasy charts. With a book trailer that lives up to the high-intensity drama and mythological thrill as the novel, it certainly is a great fantasy book to immerse yourself in.
eNewsChannels NEWS: -- Treadstone 71 announced today the release of the much-awaited and industry-leading Strategic Intelligence Analysis training certification. The in-depth, on-demand course breaks down intelligence collection and analysis complexities over 12-weeks of lectures, exercises, quizzes, and hands-on case studies.