Home
Tags
California Business
Tag: California Business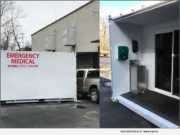 eNewsChannels NEWS: -- In response to the COVID-19 pandemic affecting every corner of the world, a 24-year-old pre-medical student teamed up with his father to design and manufacture the Mobile Pathogen Testing Unit (MPTU) to be used to combat this viral outbreak. Chase Berman, a current Infectious Diseases researcher at University of California Irvine, and his father, Christopher Berman, have brought forth a mobile unit converted from a 20-foot shipping container, capable of mass viral testing in a highly efficient manner.
eNewsChannels NEWS: -- Throughout his 30-year career, Dr. Mario Paz is used to hearing reasons why patients grind their teeth at night, but now it's about COVID-19. "Fears of the virus are creating new anxieties causing patients to clench their jaws for sustained period. This alters their bite causing pain," he says.
eNewsChannels NEWS: -- No greater concern exists in the current crisis of COVID-19 than for expectant mothers and their loved ones. The problem is two-fold, says BabyLiveAdvice. Women don't want to risk their health by exposing themselves and their unborn or newborn babies to the virus. And, even if they did try to seek outside support during these trying times, an overwhelmed healthcare system cannot meet the need.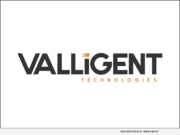 eNewsChannels NEWS: -- Valligent Technologies (Valligent), the leading residential valuation technology company, today announced that it has been awarded HousingWire's Tech100 award for the second consecutive year.
eNewsChannels NEWS: -- LS365 Corporation (LS365) has announced their commitment to remain open for business and support law firms and legal operations that don't have access to their offices during Coronavirus (COVID-19) pandemic that continues to develop. Vice President James Vickers said Monday "We are finding ourselves collectively in uncharted waters and with daily uncertainty."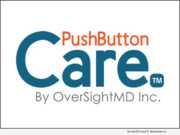 eNewsChannels NEWS: -- Push Button Care, a division of OverSightMD Inc., has mobilized Certified Senior Advisors nationwide to bring its special support services directly to vulnerable seniors concerned about staying independent while facing the current health crisis and beyond.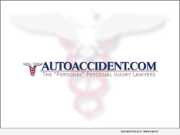 eNewsChannels NEWS: -- Sacramento County officials issued a "Stay at Home" order in an effort to slow the spread and transmission of COVID-19. The legal order means that all individuals must stay in their residence and leave only for essential activities, notes AutoAccident.com.
eNewsChannels NEWS: -- During these unprecedented times in the United States and across the world, safety and health concerns for our nation's people are at the forefront. With that in mind, the Energy Systems family wants you to know that we are here for you.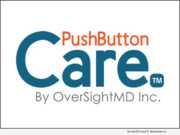 eNewsChannels NEWS: -- OverSightMD Inc., headquartered in Milpitas, California, has activated a self-quarantine support service through its existing Push Button Care division. The purpose is to apply our Push Button Care senior health monitoring program to meet the health monitoring needs of the medically vulnerable or others who may need to self-quarantine during the COVID-19 outbreak.
eNewsChannels NEWS: -- Thousands of children every year are molested, used for pornography or otherwise sexually abused by teachers, coaches or other school employees - according to leading research, school employees sexually abuse one in ten students before the end of high school. New resources from Stop School Sexual Abuse (SSSA) help parents keep their kids safe.