Home
Tags
California Business
Tag: California Business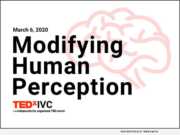 eNewsChannels NEWS: -- Tickets to TEDxIVC have been made available to the public recently. Applications for free tickets are out now, and TEDxIVC will be giving up to 80% of tickets for free. Tickets are also available for purchase to those that want to be guaranteed a seat at the event.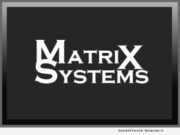 eNewsChannels NEWS: -- Matrix Systems announces the launch of its redesigned website. The site has been updated with a new look and feel that incorporates the latest features of online web design, as well as optimizing the site for mobile devices such as phones and tablets.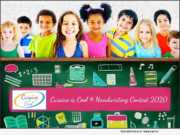 eNewsChannels NEWS: -- For some it is a "secret code," for others it is simply cursive handwriting. The annual Cursive is Cool contests kick off on National Handwriting Day, celebrated around the world on Jan. 23 each year in honor of John Hancock's birthday, the American Handwriting Analysis Foundation announced today.
eNewsChannels NEWS: -- EPIC Insurance Brokers and Consultants, a retail property and casualty insurance brokerage and employee benefits consultant, announced today that Kevin Melvin has joined the firm as Director of the firm's Southeast Charter School Practice.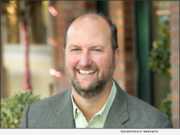 eNewsChannels NEWS: -- Greater East Bay financial planning firm Best Financial Life announces the launch of the Deliberate Money Moves podcast. Deliberate Money Moves was developed as a new avenue to educate clients and prospects on a wide variety of money and financial wellness topics so they can discover how to make better, more beneficial decisions when it comes to their financial landscape.
eNewsChannels NEWS: -- A custom Glam-Squad for Injectables, Skin and Body Care. Specializing in non-surgical treatments, exclusive CBD facials, and an IV Drip lounge for total body results. Because every face is different, EevolveSelf focuses on individual solutions that prevent signs of aging, enhance and restore your natural beauty.
eNewsChannels NEWS: -- Mag Instrument is introducing the MAGLITE Tactical Group (MTG) at SHOT SHOW 2020. The introduction of MTG coincides with the release of several new and enhanced products for tactical use for law enforcement and military including, the ML150LRS Compact Rechargeable System, MAG-TAC II, and Butt Stock Shell Holder.
eNewsChannels NEWS: -- BabyLiveAdvice, Inc., a Los Angeles-based, woman-owned social enterprise, supports pregnant moms and parents from preconception through early childhood via telehealth, phone and chat. The company's mission is to help one million moms and their babies to be happy and healthy.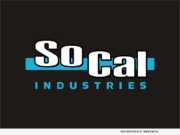 eNewsChannels NEWS: -- Holidays are now over, time to get in the know with all upcoming 2020 events! So Cal Industries shares helpful tips when attending these MUST go to festivals this year. The listed festivals are entirely diverse, based on a variety of music genres such as rock, pop, indie, hip hop, and electronic dance music. Also, differentiating each by the designated setting and music genre for all you festivalgoers and soon to be festival attendees!
eNewsChannels NEWS: -- EPIC Insurance Brokers & Consultants announced today the launch of a national specialty practice, Asset Lifecycle Management, providing risk consulting and risk transfer solutions focused on clinical and electronic equipment. Large healthcare systems, major universities, and financial institutions rely on electronic equipment to conduct daily operations.