Home
Tags
California Business
Tag: California Business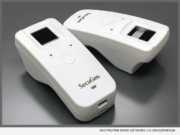 eNewsChannels NEWS: -- SecuGen Corporation, a world leading optical fingerprint device and technology vendor, is pleased to announce they will be showcasing the new Unity(TM) 20 Bluetooth fingerprint reader at the RSA Conference 2019 in San Francisco in early March.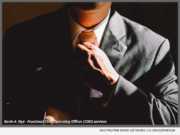 eNewsChannels NEWS: -- With the emergence of Fractional Leadership Roles in the business community, local consultant Kevin A. Nye recently introduced Fractional Chief Operating Officer (COO) services for small businesses in Southern California.
eNewsChannels NEWS: -- Lower Extremity Fellows, Residents and Young Surgeons from leading US Orthopaedic and Podiatric Surgery Centers and Hospitals will attend the 2nd annual Lower Extremity IEP Fellows & Young Surgeons' Course, to be held in Denver, Colo., May 3 - 5, 2019, Magnifi Group announced today.
eNewsChannels NEWS: -- DocMagic, Inc., the premier provider of fully-compliant loan document preparation, regulatory compliance and comprehensive eMortgage services, announced that MReport magazine has named company president and CEO Dominic Iannitti one of its Top 25 Industry Leaders & Influencers for 2019.
eNewsChannels NEWS: -- Getec Industrial announces the launch of its redesigned website. The site has been updated with a new look and feel that incorporates the latest features of online web design, as well as optimizing the site for mobile devices such as phones and tablets.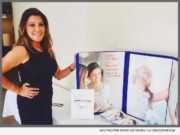 eNewsChannels NEWS: -- Halo Staffing Group, a leading staffing agency in the healthcare and clinical lab industries, announced today that they have won ClearlyRated's Best of Staffing(R) Client Award for providing superior service to their clients. Presented in partnership with CareerBuilder, ClearlyRated's Best of Staffing Client winners have proven to be industry leaders in service quality based entirely on ratings provided by their clients.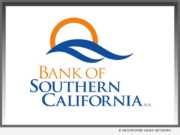 eNewsChannels NEWS: -- Bank of Southern California, N.A. (OTC Pink: BCAL) announced quarterly net income of $2.0 million for the fourth quarter of 2018, compared to $875 thousand in the third quarter of 2018 and $1.1 million for the fourth quarter of 2017. For the year ended December 31, 2018, net income was $5.3 million compared to $4.0 million for the year ended December 31, 2017.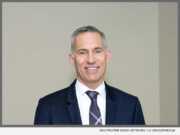 eNewsChannels NEWS: -- The Board of Directors of Caminar has announced the appointment of Mark Cloutier, MPP, MPH, as Chief Executive Officer of the $39M nonprofit behavioral health organization. Dedicated to empowering and supporting individuals and families with complex needs to move toward resilience, wellness and independence, Caminar serves more than 20,000 people each year in the San Francisco Bay Area and Northern California.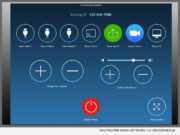 eNewsChannels NEWS: -- Utelogy Corporation, maker of enterprise software platform for control and intelligent connected workspaces, continues to expand its value in the enterprise by delivering native control of a Zoom Room from any Utelogy U-Control interface.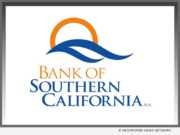 eNewsChannels NEWS: -- Bank of Southern California, N.A. (OTC Pink: BCAL / OTCMKTS:BCAL), a community business bank headquartered in San Diego, has expanded its business development team with the appointment of Scott Yates as Group Managing Director of Branch Sales and Deposit Origination. He will be responsible for leading the branch banking group in their efforts to grow the bank's core deposits, deepening existing client relationships and originating new client relationships.