Home
Tags
California Business
Tag: California Business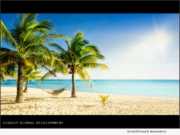 eNewsChannels NEWS: -- Legacy Global Development, the developer of the beautiful Orchid Bay, Belize community and recognized as an expert source for living in Belize, shares its wisdom in a blog post titled, "Before Moving to Belize, You Need to Read This."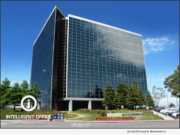 eNewsChannels NEWS: -- Intelligent Office, a virtual, professionally staffed office space for mobile executives, small businesses, professional services firms, and independent contractors, is announcing the opening of a San Francisco Bay Area Peninsula site.
eNewsChannels NEWS: -- John Sebesta has joined Zanthion(TM) as their new CFO. John has many years of experience as a financial consultant, owning and operating a business and negotiating difficult international military contracts. His experience is an excellent fit for Zanthion's current need to satisfy rigorous US compliance requirements and their marketing and sales efforts in Mexico and South America.
eNewsChannels NEWS: -- Olea Kiosks of Los Angeles, has been recognized by Frost & Sullivan with the 2019 Customer Value Leadership Award for its self-service kiosk manufacturing and focus on designs for outdoor use.
eNewsChannels NEWS: -- MICROSafeX announces a newly patented "unhackable" security technology / computer platform and it's working to raise money through a Kickstarter campaign set to launch on June 25, 2019 (US Patent No.: 10,061,923 B1).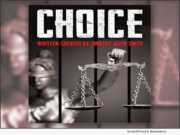 eNewsChannels NEWS: -- Twenty/20 Productions announces Timothy Allen Smith, the wordsmith behind 2016's record breaking, "Love Jones The Musical," is premiering a new stage play at The Beverly Hills Playhouse in September 2019.
eNewsChannels NEWS: -- Leading Augmented Reality company INDE is proud to announce a partnership with Brookfield Properties to launch the world's first augmented reality display network. Brookfield is a premier retail property operating company with whom INDE will launch an Augmented Reality advertising network of 7 high-traffic screens in flagship malls across 6 US states with more to follow.
eNewsChannels NEWS: -- Galileo Learning, one of America's largest and fastest growing summer day camp providers, announced today that its Founder and CEO, Glen Tripp, is one of 25 individuals who will join the Pahara community of leaders this Fall. This highly dynamic and influential cohort is designed to support and challenge diverse, innovative leaders who are reimagining America's public schools.
eNewsChannels NEWS: -- It may be summer break but for college math professor and hip hop artist Chad Rico school is back in session! Chad plans to drop lesson plans all season long with his "12 Weeks of Summer" EP project on Gold & Gems Records by releasing a new single every week.
eNewsChannels NEWS: -- John Hagelgans has joined Zanthion(TM) as their new CTO. Zanthion spent over a year looking for a new chief technology officer based in the United States with the integrity and intelligence to help them achieve dominance in the elderly care market.