Home
Tags
California Business
Tag: California Business
eNewsChannels NEWS: -- Holiday Inn Express & Suites, located in Carpinteria, California, owned and operated by the HMBL, LLC, is pleased to announce the activation of their solar power generating system. The hotel has installed over 500 solar voltaic panels on new carports built in the parking lot.
eNewsChannels NEWS: -- The United States Army Tank-automotive and Armaments Command (TACOM) commends Gordon Brush for the development of a "Chamber Brush" that cleans the main gun on the Abrams Tank, saving the Army $1.5 billion.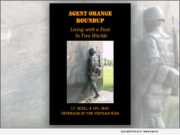 eNewsChannels NEWS: -- National Agent Orange Day is August 10. While COVID-19 races through the U.S. population, another invisible killer continues to rage among our already endangered population. Agent Orange continues to contaminate and kill civilians and veterans more than 50 years after spraying. Two Marines, Brent MacKinnon and Sandy Scull, have published a personal account detailing damage done to both body and soul: "Agent Orange Roundup: Living with a Foot in Two Worlds" (ISBN 978-1634989565).
eNewsChannels NEWS: -- Mortgage Capital Trading, Inc. (MCT), a leading mortgage hedge advisory and secondary marketing software firm, announced that it appointed two mortgage industry veterans in early 2020 which strengthen its support to the capital markets community during the worldwide pandemic and associated financial turbulence.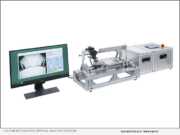 eNewsChannels NEWS: -- Bayflex Solutions announces that YUASA Systems, the leading provider of endurance test systems for displays and flexible electronics, will demonstrate new solutions for flexible display testing at the Society for Information Display (SID) Display Week, taking place virtually August 3-7, 2020.
eNewsChannels NEWS: -- RPP Products today announced that it has selected Sagon-Phior and SDDPR as its branding and PR team for the company's new Premier Pure hand sanitizer product line. In March 2020 in response to the COVID-19 pandemic, RPP Products pivoted from motor oil production to hand sanitizer production in just seven days.
eNewsChannels NEWS: -- 2020 Mom has been awarded a significant multi-year capacity investment by the Perigee Fund, a philanthropic organization focused in supporting early parenting, so families can thrive.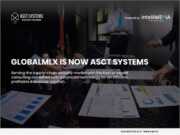 eNewsChannels NEWS: -- IntelliMedia Networks Inc., a leading provider of streaming media distribution and immersive training technology, acquired GlobalMLX, a Canadian supply-chain security training and certification consulting firm for an undisclosed amount.
eNewsChannels NEWS: -- August 10th cannot come fast enough for those students interested in music, performing arts and academics. This is when The Young Americans College of the Performing Arts (yacollege.edu) reopens, bringing back opportunity for students to further their education and make the most of their chances for advancement in the arts.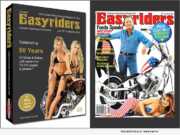 eNewsChannels NEWS: -- Pepper Foster, CEO of Easyriders, the rock-n-ride brand, is excited to announce "Classic Easyriders Complete Digital Magazine Collection - 50th Anniversary Special" by GIT Corp. This massive library of the history of Easyriders features 554 digital magazines.