Home
Tags
California Business
Tag: California Business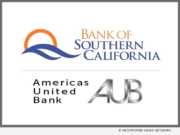 eNewsChannels NEWS: -- Bank of Southern California, N.A. (OTC Pink:BCAL / OTCMKTS:BCAL) and Americas United Bank (OTC Pink:AUNB), today announced the signing of a definitive agreement and plan of merger (the "Agreement") whereby Americas United Bank will merge with and into Bank of Southern California. The merger is subject to customary closing conditions, including the receipt of all regulatory approvals and the approval of the shareholders of AUB and BCAL, and is expected to close in Q3 2018.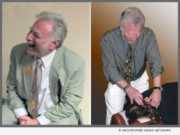 eNewsChannels NEWS: -- Dr. Don Harte, noted chiropractic activist and former Libertarian State Senate candidate, says of the school shooting in Broward County, Florida, "It's time to take radical action... Doctor Control." Dr. Harte asks, "In public policy as in health care, doesn't it make sense to get to the cause of a problem, and eliminate that cause?"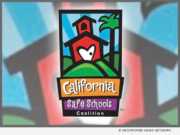 eNewsChannels NEWS: -- California Safe Schools celebrated the outstanding efforts of more than 800 Los Angeles Unified School District (LAUSD) Plant Managers and their supervisors at four luncheons honoring elementary, middle school, and high school Plant Managers for their exceptional efforts in implementing the most stringent school pesticide policy in the nation for the past 20 years.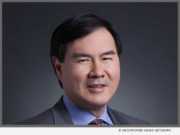 eNewsChannels NEWS: -- Mortgage Quality Management and Research, LLC (MQMR), a leader in mortgage risk management and compliance services, announced it has hired Mitchell Nomura as internal audit manager. In this role, Nomura will apply his more than 30 years of experience overseeing compliance and risk management departments at bank and non-bank lenders to leading MQMR's team of expert internal auditors as they identify compliance and operational risks for mortgage lender clients.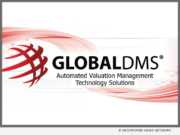 eNewsChannels NEWS: -- Global DMS, a leading provider of cloud-based valuation management software, announced that it launched EVO-Commercial (EVO-C) at the MBA's CREF/Multifamily Housing Convention and Expo being held in San Diego February 11 - 14, 2018. The new platform is 100 percent configurable, fully customizable, quick and easy to implement, eliminates numerous steps in the workflow process, lowers system maintenance costs and empowers end-users as well as management teams, among many other efficiency gains.
eNewsChannels NEWS: -- Matic, a digital insurance agency whose technology enables borrowers to purchase homeowner's insurance during the mortgage transaction, announced today that company co-founder and COO Benjamin Madick has been named one of Mortgage Professional America magazine's "Hot 100." Madick was recognized for his career-long contributions to the mortgage industry and for establishing the strategic partnerships that have fueled Matic's rapid growth.
eNewsChannels NEWS: -- ReverseVision,, Inc., the leading provider of technology and training for the Home Equity Conversion Mortgage (HECM) industry, announced today that Vice President of Sales and Marketing Wendy Peel has been named to Mortgage Professional America (MPA) magazine's Hot 100 list. Peel was selected for her influential role in bringing HECM loans into the mortgage mainstream as part of a Generational Lending approach to serving borrower needs across the consumer lifecycle.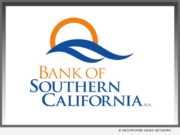 eNewsChannels NEWS: -- Bank of Southern California, N.A. (OTC Pink: BCAL / OTCMKTS:BCAL) announced quarterly earnings of $1,134,397 for the fourth quarter of 2017, compared to $1,088,043 for the third quarter of 2017 and $902,476 for the fourth quarter of 2016. For the year, net earnings were $3,964,692 in 2017, a 32 percent increase compared to $3,009,251 for 2016. Results for the fourth quarter and year ended December 2017 include a $200,000 increase in income tax expense due to recent Tax Reform legislation.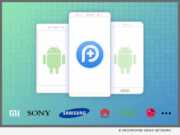 eNewsChannels NEWS: -- iMobie Inc., a leading software company focused on Android and iOS, announces that its ultimate data recovery tool PhoneRescue supports recovery of data from all Android phones and tablets, including SAMSUNG, HUAWEI, LG, XIAOMI, SONY -- no brand limit anymore. With the highest data recovery rate in the industry, PhoneRescue will dig into every corner of your phone and bring back all your lost-but-valued messages, contacts, photos, music, videos, app data and more with ease.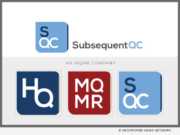 eNewsChannels NEWS: -- Subsequent QC, LLC President Michael Steer today advised lenders to take steps to protect their Mortgage Servicing Rights (MSR) assets ahead of an anticipated increase in total mortgage servicing volume. According to the Mortgage Bankers Association, outstanding mortgage debt is expected to reach $10.4 trillion by the end of 2018, compared to $10 trillion in 2017 and $9.7 trillion in 2016.