NEWS: (CHARLOTTE, N.C.) Tallahassee Dodge Chrysler Jeep Ram (DCJ) in Tallahassee, Florida. has awarded their advertising account to Sokal Media Group of North Carolina. Chuck Urban, who is a familiar face as spokesperson and dealer principal for the independently owned store, made the decision in February 2016.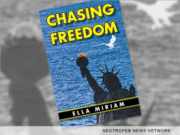 NEWS: (CHARLOTTE, N.C.) 'Chasing Freedom' (ISBN: 9780578164373) is a newly-released book authored by Ella Miriam that details her personal and compelling story from bondage to freedom. Born during the gruesome Nazi siege of Leningrad, Miriam's childhood and early adulthood was spent in the grim Soviet Union of Stalin, Khrushchev and Brezhnev.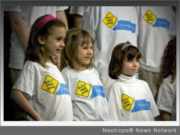 CHARLOTTE, N.C. /eNewsChannels/ -- NEWS: The National Inclusion Project is pleased to team with the Foundation for Respect Ability to musically demonstrate what inclusion is all about at their 10th Anniversary Champions Gala on October 12, 2013 in Charlotte, N.C. The performance will feature an inclusive group of Charlotte school children singing multiple songs about respect for all children.
CHARLOTTE, N.C. /eNewsChannels/ -- The National Inclusion Project and Co-founders Clay Aiken and Diane Bubel are proud to announce the 10th Anniversary Champions Gala celebrating the Power of Inclusion on October 12. Along with a performance by entertainer Clay Aiken, the attendees will have the opportunity to participate in a live auction and learn how the Power of Inclusion can help kids with and without disabilities experience lifelong benefits.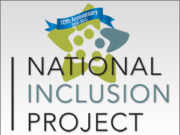 CHARLOTTE, N.C. /eNewsChannels/ -- The National Inclusion Project, co-founded by entertainer Clay Aiken, is pleased to announce it is one of 10 recipients for 2013 of Neotrope's annual J.L. Simmons Non-Profit PR Grant award. With this commitment, Neotrope(R) will provide public relations and cause-marketing support to the National Inclusion Project over the next year.
CHARLOTTE, N.C. /eNewsChannels/ -- Get in on the action and make your NCAA March Madness picks count this year! Camp Blue Skies Foundation (campblueskies.org) is a non-profit organization that offers weeklong residential camp experiences to individuals 21 and older with cognitive and developmental disabilities. Camp Blue Skies has just launched its latest and greatest fundraiser, NCAA March Madness Hoops for Camp Bracket Challenge.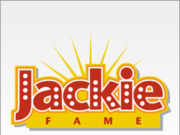 CHARLOTTE, N.C. /eNewsChannels/ -- Jackie Fame (www.JFame.com), which bills itself as the 'kid/teen social network,' a Facebook alternative for kids and teens, announced today the launch of its most anticipated FAME 2.0 social network. Jackie Fame is an investment capital funded, Charlotte and Los Angeles based company.