Home
Tags
Chemicals and Plastics
Tag: Chemicals and Plastics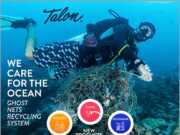 eNewsChannels NEWS: -- After years of meaningful development, Talon International is proud to announce the launch of its innovative Ghost Net Products. The company successfully developed a solution to improving marine habitats by collecting and recycling the surplus of plastic waste that has consumed our beloved oceans.
eNewsChannels NEWS: -- In 1990, Ken Rakusin took the position of president at Gordon Brush Manufacturing Company, but he was not sure what he was getting himself into. The company was based out of a dark and rundown 15,000 square foot facility.
eNewsChannels NEWS: -- MicroShield 360, an industry leader in antimicrobial coatings, has announced today that in the last year, more than 600 private aircraft have had the company's highly durable antimicrobial product applied to interior surfaces for added protection.
eNewsChannels NEWS: -- Creative Extruded Products is excited to announce a new manufacturing partnership with CaliBaja Manufacturing in Mexicali, Mexico. Initially, the CaliBaja location will produce Creative's GripFlex® line of direct-fit aftermarket moldings, which are uniquely designed and engineered for OEM vehicle-specific applications.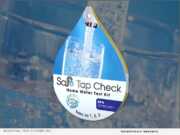 eNewsChannels NEWS: -- For over 30 years, Industrial Test Systems, Inc. (ITS) has been a leading innovator of instruments and chemistries designed to test water quality. The company continues to push industry boundaries by shifting its packaging process and reducing its carbon footprint.
eNewsChannels NEWS: -- Mopec, the nationwide leader in pathology, anatomy, mortuary and necropsy equipment and supplies, introduced disposable shoe covers as well as two different types of disposable gowns under their Mopec Guardian Systems line of personal protective equipment (PPE).
eNewsChannels NEWS: -- Microcide® Inc. a leading Michigan based biotechnology company, today announced the test results of its COVID-19 faster virus killing range of products, PRO-SAN® Cleaner sanitizer, SILKY-SOFT® hand sanitizer, and DENTORAL® mouthwash.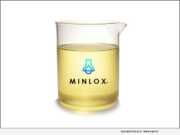 eNewsChannels NEWS: -- MINLOX, LLC, a chemical manufacturer based in Newport Beach, California, with multiple blending facilities globally, today announced the launch of its proprietary formula used to treat recreation waters as well as watersheds.
eNewsChannels NEWS: -- Matrix Systems developed the Matrix SP7C detergent to meet the specific cleaning requirements of all Parker Hannifin SmogHog electrostatic precipitators. Its unique formulation was specifically designed to penetrate and eliminate fatty and carbonized deposits that accumulate on ESP collector plates.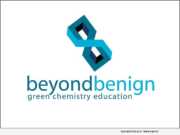 eNewsChannels NEWS: -- Green chemistry education nonprofit Beyond Benign partnered with Dow (NYSE: DOW) at the start of 2020 to encourage academic institutions to engage in the adoption of green chemistry in higher education. Green chemistry is the design of chemical products and processes that generate the least amount of harm and waste possible while maintaining excellent quality.