Home
Tags
Chemicals and Plastics
Tag: Chemicals and Plastics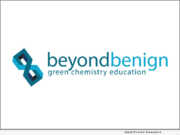 eNewsChannels NEWS: -- Beyond Benign announced a new Minority Serving Institution (MSI) Initiative, designed to provide green chemistry educational support for faculty and students at Minority-Serving Institutions (MSIs). Being built and executed in collaboration with MSIs, the initiative is intended to ensure the next generation of world-class chemists and scientific leaders are reflective of the diversity of the global community and prepared to address sustainability through chemistry.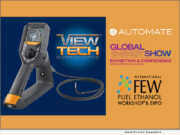 eNewsChannels NEWS: -- ViewTech Borescopes will be exhibiting for the first time at three leading North American conferences, all taking place this month. ViewTech's line of video borescopes will be on display for attendees and exhibitors during AUTOMATE, the Global Energy Show, and the International Fuel Ethanol Workshop & Expo.
eNewsChannels NEWS: -- ProfitMax Chemical is asking owners, managers and department heads to consider taking a little closer look into the cleaning products, the companies manufacturing those cleaning products, and the companies supplying those products to ensure all are objectively as clean as they claim to be.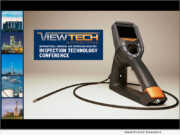 eNewsChannels NEWS: -- The nondestructive testing community will gather for the International Chemical Petroleum Industry Inspection Technology (ICPIIT) Conference at the Sugar Land Marriott Town Square in Sugar Land, Texas from March 16 - 18. The American Society for Nondestructive Testing (ASNT) event will be featuring nondestructive testing (NDT) technology and methods.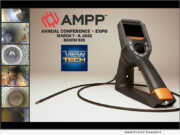 eNewsChannels NEWS: -- Since the National Association of Corrosion Engineers (NACE International) and the Society for Protective Coatings (SSPC) merged in 2021 and formed the Association for Materials Protection and Performance (AMPP), a global community with more than 40,000 members was formed to advance corrosion prevention. ViewTech Borescopes will be one of hundreds of exhibitors.
eNewsChannels NEWS: -- ProfitMax Chemical has launched a new website. With a newly revamped web presence, ProfitMax Chemical aims to serve as an endurance resource for environmentally sensitive cleaning solutions by inspiring trust through educating.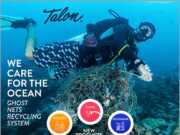 eNewsChannels NEWS: -- After years of meaningful development, Talon International is proud to announce the launch of its innovative Ghost Net Products. The company successfully developed a solution to improving marine habitats by collecting and recycling the surplus of plastic waste that has consumed our beloved oceans.
eNewsChannels NEWS: -- In 1990, Ken Rakusin took the position of president at Gordon Brush Manufacturing Company, but he was not sure what he was getting himself into. The company was based out of a dark and rundown 15,000 square foot facility.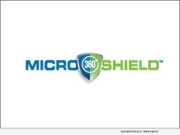 eNewsChannels NEWS: -- MicroShield 360, an industry leader in antimicrobial coatings, has announced today that in the last year, more than 600 private aircraft have had the company's highly durable antimicrobial product applied to interior surfaces for added protection.
eNewsChannels NEWS: -- Creative Extruded Products is excited to announce a new manufacturing partnership with CaliBaja Manufacturing in Mexicali, Mexico. Initially, the CaliBaja location will produce Creative's GripFlex® line of direct-fit aftermarket moldings, which are uniquely designed and engineered for OEM vehicle-specific applications.