Home
Tags
Chemicals and Plastics
Tag: Chemicals and Plastics
eNewsChannels NEWS: -- Mopec, the nationwide leader in pathology, anatomy, mortuary and necropsy equipment and supplies, introduced disposable shoe covers as well as two different types of disposable gowns under their Mopec Guardian Systems line of personal protective equipment (PPE).
eNewsChannels NEWS: -- Microcide® Inc. a leading Michigan based biotechnology company, today announced the test results of its COVID-19 faster virus killing range of products, PRO-SAN® Cleaner sanitizer, SILKY-SOFT® hand sanitizer, and DENTORAL® mouthwash.
eNewsChannels NEWS: -- MINLOX, LLC, a chemical manufacturer based in Newport Beach, California, with multiple blending facilities globally, today announced the launch of its proprietary formula used to treat recreation waters as well as watersheds.
eNewsChannels NEWS: -- Matrix Systems developed the Matrix SP7C detergent to meet the specific cleaning requirements of all Parker Hannifin SmogHog electrostatic precipitators. Its unique formulation was specifically designed to penetrate and eliminate fatty and carbonized deposits that accumulate on ESP collector plates.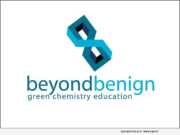 eNewsChannels NEWS: -- Green chemistry education nonprofit Beyond Benign partnered with Dow (NYSE: DOW) at the start of 2020 to encourage academic institutions to engage in the adoption of green chemistry in higher education. Green chemistry is the design of chemical products and processes that generate the least amount of harm and waste possible while maintaining excellent quality.
eNewsChannels NEWS: -- Gordon Brush was recognized as a "Featured Business" by Industry Business Council. The Council shone its "Business Spotlight" on Gordon Brush(R) for its commitment to keeping its manufacturing in the City of Industry.
eNewsChannels NEWS: -- The United States Army Tank-automotive and Armaments Command (TACOM) commends Gordon Brush for the development of a "Chamber Brush" that cleans the main gun on the Abrams Tank, saving the Army $1.5 billion.
eNewsChannels NEWS: -- RPP Products today announced that it has selected Sagon-Phior and SDDPR as its branding and PR team for the company's new Premier Pure hand sanitizer product line. In March 2020 in response to the COVID-19 pandemic, RPP Products pivoted from motor oil production to hand sanitizer production in just seven days.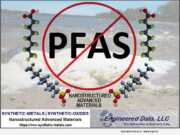 eNewsChannels NEWS: -- Engineered Data, LLC's Advanced Materials Group has begun micro-batch production of a Flocculant that remediates PFAS chemicals (as well as Toxic Heavy Metals + Phosphate [a main ingredient in Storm Water Pollution + Algae Tides]) from polluted water.
eNewsChannels NEWS: -- Evans Cooling Systems, manufacturer of the only waterless engine coolant, today announced that every Indian Scout FTR750 produced since 2017 has been factory filled with its patented waterless coolant, because of its proven ability to perform under extreme conditions without boil-over or overheating issues.