Home
Tags
Christian Interest
Tag: Christian Interest
eNewsChannels NEWS: -- The Episcopal Diocese of New York is pleased to announce that it has received a grant of $1 million from Lilly Endowment Inc. to help establish "Episcopal Futures: An Initiative for Collaborative Transformation."
eNewsChannels NEWS: -- Pastor Arnie Klann, "Real Power Today" announced. Pastor Klann is thrilled to have the opportunity to kick off ministry "that speaks to the unusual and trying times of today, that can lead to strong spiritual interface."
eNewsChannels NEWS: -- As we reign in the end of 2019, many are reflecting back to their achievements within this year. Without a doubt, this past year the religious realm has seen progressive developments however, none has made such achievements as Shincheonji Church of Jesus.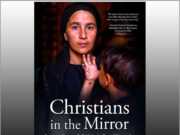 eNewsChannels NEWS: -- "Christians in the Mirror," a first-of-its-kind independent documentary produced by Joshuacord, Inc. and In Altum Productions, takes a hard look at how America and the West have not been very involved in the global persecution of Christians. The producers say they're creating a social media marketing plan for this indie film that interviews Christians from the Middle East, Africa and Asia.
eNewsChannels NEWS: -- On November 10, 2019, Shincheonji church of Jesus, the Temple of the Tabernacle of the Testimony held one of the world's largest graduation with the count of 103,764 graduates. In addition to the 100,000 graduates in South Korea, it was also held simultaneously around the world from school locations in Asia Pacific, Europe, Africa, and the United States.
eNewsChannels NEWS: -- Producers Steve Barnett, Gabriel Vasquez, and Alan Powell, and Executive Producer Corby Pons, announce the start of principal photography on the inspiring original musical "A WEEK AWAY" scheduled for nationwide theatrical release in 2020.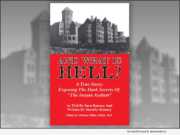 eNewsChannels NEWS: -- "And What is Hell - A True Story: Exposing The Dark Secrets Of 'The Insane Asylum'" was released today in its second printing (ISBN: 978-0989901765). This compelling true story is all about religious freedom and Christian faith.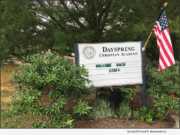 eNewsChannels NEWS: -- EHOP Health, a chronic disease reversal company headquartered in the Triangle region, recently implemented their Journey 2 Health(TM) program at Dayspring Christian Academy. Dayspring, which educates students from kindergarten through high school, wanted to offer additional support to their team.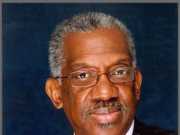 eNewsChannels NEWS: -- On June 26, during the AME Church's Annual Council of Bishops and General Board Meeting Worship Service, at the Birmingham-Jefferson County Convention Center in Birmingham, Alabama, the Right Reverend Adam Jefferson Richardson, Jr. was installed as the Senior Bishop of the AME Church.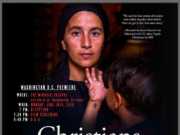 eNewsChannels NEWS: -- "Christians in the Mirror: Stories of Courage and Faith in the Face of Persecution From Syria, Iraq, India, Sudan and Egypt" will premiere Monday, June 10 at the Miracle Theatre in Washington D.C. from 7 to 9:30 p.m. Joshuacord, a non-profit 501(c)(3) organization, is honored to share with the community this one-of-a-kind film that reveals the intense suffering of persecuted Christians in the Middle East, Asia and Africa.