Home
Tags
Christian Interest
Tag: Christian Interest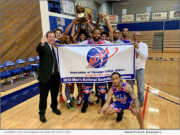 eNewsChannels NEWS: -- The University of Los Angeles College of Divinity (ULACD) basketball team, led by one of California's most successful high school and college coaches, Michael Miller, posted the second-best record in the nation of any four-year college over the last four years.
eNewsChannels NEWS: -- New Sound Concerts, Inc., a New England based promoter and festival producer, is hosting their 23rd annual Christian music festival, at the Best of NH award-winning Gunstock Mountain Resort. After canceling the 2020 festival due to the pandemic, thousands are ready to gather and celebrate through "Music, Love & Action."
eNewsChannels NEWS: -- For nearly two years, the indie documentary, "Christians in the Mirror," produced by Joshuacord, Inc. and In Altum Productions, streamed on Amazon Prime before it was removed without warning or explanation. Its producers want to know why.
eNewsChannels NEWS: -- The Episcopal Diocese of New York is pleased to announce that it has received a grant of $1 million from Lilly Endowment Inc. to help establish "Episcopal Futures: An Initiative for Collaborative Transformation."
eNewsChannels NEWS: -- Pastor Arnie Klann, "Real Power Today" announced. Pastor Klann is thrilled to have the opportunity to kick off ministry "that speaks to the unusual and trying times of today, that can lead to strong spiritual interface."
eNewsChannels NEWS: -- As we reign in the end of 2019, many are reflecting back to their achievements within this year. Without a doubt, this past year the religious realm has seen progressive developments however, none has made such achievements as Shincheonji Church of Jesus.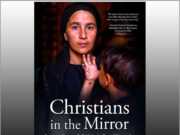 eNewsChannels NEWS: -- "Christians in the Mirror," a first-of-its-kind independent documentary produced by Joshuacord, Inc. and In Altum Productions, takes a hard look at how America and the West have not been very involved in the global persecution of Christians. The producers say they're creating a social media marketing plan for this indie film that interviews Christians from the Middle East, Africa and Asia.
eNewsChannels NEWS: -- On November 10, 2019, Shincheonji church of Jesus, the Temple of the Tabernacle of the Testimony held one of the world's largest graduation with the count of 103,764 graduates. In addition to the 100,000 graduates in South Korea, it was also held simultaneously around the world from school locations in Asia Pacific, Europe, Africa, and the United States.
eNewsChannels NEWS: -- Producers Steve Barnett, Gabriel Vasquez, and Alan Powell, and Executive Producer Corby Pons, announce the start of principal photography on the inspiring original musical "A WEEK AWAY" scheduled for nationwide theatrical release in 2020.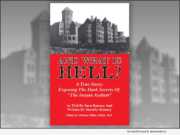 eNewsChannels NEWS: -- "And What is Hell - A True Story: Exposing The Dark Secrets Of 'The Insane Asylum'" was released today in its second printing (ISBN: 978-0989901765). This compelling true story is all about religious freedom and Christian faith.