Home
Tags
Cincinnati Business
Tag: Cincinnati Business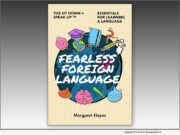 eNewsChannels NEWS: -- "¿Cuánto dinero tiene Usted, señorita?" How much money do you have, Miss? barked la policía in the middle of the night at the then 17-year-old American high school exchange student Margaret Hayes, now author of the newly published book "Fearless Foreign Language" (ISBN 978-0578356853) and founder of Sit Down & Speak Up! Media.
eNewsChannels NEWS: -- Ohio Clean Cans, LLC, a leading provider of residential garbage can cleaning and pressure washing services, has entered into a definitive agreement to acquire the assets of Cincy Bins, LLC.
eNewsChannels NEWS: -- Sunpro Solar, a leading provider of residential solar energy and battery storage in the U.S., announced its most recent expansion to Ohio, further solidifying its footprint in the Midwest.
eNewsChannels NEWS: -- Bayzi Corporation has developed steam technology needed to quickly fight the spread of viruses like COVID-19 as well as bacteria, fungi, bed bugs and biofilms. They manufacture antimicrobial steam devices that will very quickly eliminate microbes, bugs and also provide a quick way to clean dust and grease. The machines use just water and no chemicals.
eNewsChannels NEWS: -- Valentis Security is proud to announce and welcome Stephen Souders as its new regional manager in Cincinnati, Ohio. Souders will be responsible managing Valentis operations, personnel, and assisting with business development in the Cincinnati and surrounding markets.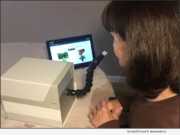 eNewsChannels NEWS: -- The OLFACT™ Test Battery, developed by Osmic Enterprises, was initially developed to detect olfactory impairments. Now, it's been adapted as an automated, self-administered screening test to predict Alzheimer's disease/dementia and is being tested by a number of prominent physicians and research laboratories around the United States and in China.
eNewsChannels NEWS: -- Unmanned Safety Institute (USI), the world-leader in remote pilot training and certification, announced today that their Small UAS Safety Certification has been certified by the University of California (UC) A-G program. UC A-G approval will enable high school students to use USI's four-course curriculum to meet admissions requirements to any state education institute.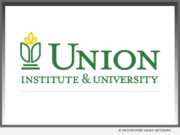 eNewsChannels NEWS: -- Union Institute & University is proud to salute law enforcement professionals nationwide during National Police Week, May 13-19, 2018 and honored to celebrate its commitment to educating the law enforcement community with a rigorous and research based Bachelor of Science in Criminal Justice Management.
eNewsChannels NEWS: -- Union Institute & University's Board of Trustees today announced the appointment of Dr. Karen Schuster Webb as the university's sixth president, effective July 1, 2018. Dr. Webb succeeds Dr. Roger H. Sublett, who is retiring after serving Union as president since April 2003. A Board-appointed transition committee will assist Dr. Sublett and President Elect Webb in the coming months.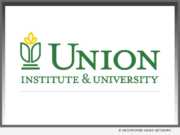 eNewsChannels NEWS: -- Union Institute & University's Master of Arts in Clinical Mental Health Counseling Program is awarded accreditation by the Council for Accreditation of Counseling and Related Educational Programs (CACREP). Union is a national university with academic centers located in: Ohio, Florida, and California.