Home
Tags
Communication Arts
Tag: Communication Arts
eNewsChannels NEWS: -- Pops Mart Fuels, LLC recently signed Sokal, the Raleigh, N.C. based automotive advertising agency firm, as their agency of record. Pops Mart Fuels, LLC, whose chain includes 24 stores currently, will utilize Sokal to provide website design, digital, and a variety of creative design services.
eNewsChannels NEWS: -- Weldon, Williams & Lick, Inc. (WW&L), a visionary provider of ticketing and custom security printed solutions, announced today that it has appointed Evan Gitomer as its first Chief Revenue Officer, effective immediately. In this newly created role, Evan will oversee and develop the go-to-market team and strategy to support growth at the company.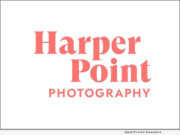 eNewsChannels NEWS: -- With Harper Point Photography, those in Ventura or Santa Barbara County don't have to travel all the way to Los Angeles to get vibrant, eye-catching, professional photography for their products, brands, or other business or personal purposes. For more than 15 years now, the dream duo of Kira Friedman and Nathan Rega have used their immense skills and passion for photography to immortalize moments of magic and produce exceptional imagery that makes the viewer truly feel something.
eNewsChannels NEWS: -- The Eulogy Writers (TheEulogyWriters.com), America's leading eulogy writing service, established in 2014, today announced that a portion of every fee collected will be donated to the Save the Children® charity, designated for the assistance of Ukrainian refugees.
eNewsChannels NEWS: -- Beyond Baroque, one of the nation's leading literary arts centers, has announced that the Amanda Gorman Future Voices Poetry Prize is now actively accepting applications. The prize, created in honor of Beyond Baroque alumna and U.S. Presidential Inaugural Poet Amanda Gorman, will accept applications until May 1, 2022.
eNewsChannels NEWS: -- To meet people's needs of fixing their blurred and pixelated images, HitPaw has proudly announced that HitPaw Photo Enhancer has been updated with powerful features making photo editing as easy as possible. HitPaw Photo Enhancer is enabled with Artificial Intelligence (AI) which can help users to adjust an image's sharpness, contrast, exposure and resolutions. With a user-friendly User Interface (UI), people can master how to use HitPaw Photo Enhancer without external guidance.
eNewsChannels NEWS: -- ArtistScope, a leading developer of DRM and copy protection software for more than 20 years, celebrates the 10th anniversary of the release of the ArtistScope Site Protection Software (ASPS) and the release of ArtisBrowser for all Windows, Mac, iOS and Android devices.
eNewsChannels NEWS: -- Forever Studios, a leading Florida-based photo restoration service and photo frame design studio established in 2011, today announced the launch of version 2.0 of its website, which allows its customers the ability to restore and enhance their personal photos and create personalized frames and gifts.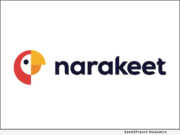 eNewsChannels NEWS: -- Remote and virtual learning environments are putting educators under pressure to create engaging video materials, yet few teachers have the equipment or skills to record professional audio. Adding 60 new voices, Narakeet this week enabled educators to easily create video lessons and voiceovers in 40 languages and regional dialects.
eNewsChannels NEWS: -- Effective November 1, 2021, TEAM Concept Printing, a Carol Stream, IL based commercial printer, has acquired Guardsman Laminating. The acquisition is the latest move in a long line of investments that TEAM Concept Printing has made to bolster their reputation as a one site full-service commercial printing provider.