Home
Tags
Construction and Building
Tag: Construction and Building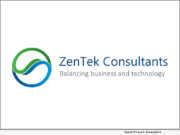 eNewsChannels NEWS: -- ZenTek Consultants, a leading consulting firm that provides services and training for Architecture, Engineering, and Construction companies, is excited to announce it has joined the Autodesk Service Provider program. As a specialist partner in this program, ZenTek can help AEC firms optimize their workflows, standards, and finally realize the full potential of their Autodesk technologies.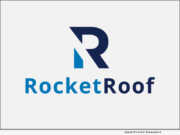 eNewsChannels NEWS: -- Today, RocketRoof announced much to the dismay of traditional marketing companies that lead selling is over. RocketRoof's one-of-a-kind comprehensive marketing solution enables owners of roofing and other home service businesses to receive qualified appointments with exclusive homeowners in the company's local area of business.
eNewsChannels NEWS: -- Today's competitive global architecture and design space landscape has made it significantly challenging for architects and design experts to gain recognition. However, Manuel Peña has beaten all odds and secured his position as one of the globally renowned entrepreneurs in the architecture industry with his company, Peña Architecture & Engineering Corp.
eNewsChannels NEWS: -- Design-Build firm LETTER FOUR has collaborated with brand innovation agency CRISPx to revamp their branding and deliver a marketing experience that's perfectly attuned to client needs. Timed in anticipation of LETTER FOUR's 12-year anniversary, this extensive project has included an overhaul of the firm's website, as well as content production geared toward informing clients about the Design-Build process and sharing the team's expertise.
eNewsChannels NEWS: -- The new U.S. Climate bill offers generous incentives, making now an ideal time to go solar expanding the tax credit from 26 percent to 30 percent. Rising energy costs and a struggling Texas power grid are causing many homeowners to look for energy saving options and batteries to power their homes during outages. That's why KPost, a leading Dallas roofing and waterproofing company, is excited to announce that it's recently expanding its service offerings to install Tesla solar roof systems and Powerwall.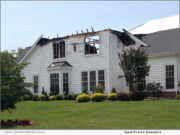 eNewsChannels NEWS: -- Two champions of fire prevention and safety are celebrating anniversary milestones this October. Loehr Lightning Protection Co., Virginia's leader in lightning protection system (LPS) services since 1947, is teaming up with the National Fire Protection Association® (NFPA) to support the 100th anniversary of Fire Prevention Week™ (FPW) and celebrate its own 75th company anniversary with a community event at the Hazen Memorial Library, in historic Bon Air, Va., on Thursday, October 6, from 3 to 7 p.m.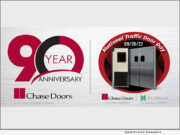 eNewsChannels NEWS: -- Chase Industries, Inc., founded by Chase Blum in 1932, began its operation as an insulated walk-in cooler and specialty refrigeration equipment manufacturer. Ninety years later, Chase Doors is the world's oldest, largest, and most progressive manufacturer of double-acting impact traffic doors and specialty doors. Chase Doors is part of the Senneca Holdings family of brands.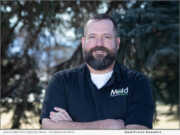 eNewsChannels NEWS: -- Mold Inspection Sciences Texas, the state's leading mold inspection and testing company, is proud to announce Brandon Apple has been appointed as COO. In this role, Brandon will oversee the company's operational aspects, coordinate with managers and departments to achieve objectives and goals, promote employee growth, and assist in establishing policies that continue to cultivate company culture and vision.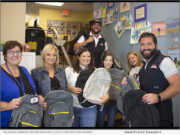 eNewsChannels NEWS: -- Couto Construction, a group of exterior home experts, is truly a company that cares. Its company is rooted in family values and it's an important part of their mission to give back. That's why they decided to help area schools and kids to get ready for the academic year ahead. They pledged to donate five backpacks for every new job sold. The campaign ended on August 31 and they donated more than 200.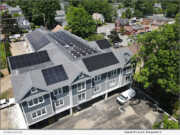 eNewsChannels NEWS: -- In June 2022, SunBug Solar finished installing a 54.75 kw rooftop solar array on 59 Willow Street in Hamilton MA built by Traggorth Companies of Boston, Massachusetts. This mixed-use development helps the town towards achieving a variety of economic and sustainability goals.